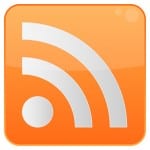 We've all heard stories of a stay-at-home mom that starts blogging about her experiences and makes enough money to feed her family. It seems easy enough to start a blog and set it up to make money, but is this something that the average person can do, and if so, is there any money in it?
Overview
A blog gets its name from the term web log, and basically started off as a way for people to document their lives online. These days blogs are basically just the same as websites, with updated content on them either daily or weekly. Blogging as a form of income became popular right around the dot com bubble at the year 2000. Blogs and bloggers have gotten more sophisticated, and these days many blogs function as full companies with a team of writers and thousands of dollars per month coming in as income.
Many blogs are also a one-man or one-woman operations that focus on a specific sub-niche. These mom-and-pop sized blogs make up the majority of blogs on the Internet. They are started by ordinary people that just want to share their knowledge with others, and make a tidy profit on the side.
So whether your goal is to just make extra pocket money every month, or to take over the world with a mega-blog, the opportunity seems to be there for just about anyone.
The Claim
The claim is that all you have to do is set up a blog on one of the popular blogging platforms, and start talking about things that you know. Blogs can be about anything really, and people blog about all sorts of things, from politics, to recipes, to their favorite TV shows, to how to fix problems, what to do about relationships, hobbies, work life, sports, news, really everything under the sun.
The other claim is that you can make money by doing this. People with similar interests to you will find your blog, read your post, and then click an advertisement because it's about things that they're interested in. That's how it's supposed to work in theory, but there are a few details you must keep in mind if you want this to be a profitable experience.
The Hype
The hype comes from all of the success stories you hear about where people make money from operating a blog in their spare time. The focus is usually on ordinary people that just started a blog about something they like, and then they ended up making money from it. However, what you don't hear his stories of the hundreds and thousands of people that start blogs, get no traffic, and no money.
The Cost
Starting a blog is absolutely free thanks to many blogging platforms out there like Blogger.com or WordPress.com. All you have to do is set up a free account, name your blog, start adding pictures, videos, and text and you're on your way. By setting up Google AdSense on your blog you'll immediately be able to monetize things with absolutely no cost to you.
The Commitment
The thing about starting a blog that most people don't talk about is the fact that you'll have to stay committed to keeping regular content coming onto it. The most successful blogs out there keep their readers happily inundated with fresh, original content. This sounds simple enough, but when you actually try it it's no picnic trying to come up with engaging content on a regular basis.
This is where most people stumble on their path to making a profitable blog. If you can resolve yourself in the beginning, and commit to daily or every other day posts, you may stand a chance in the long run. The other problem is most people give up too soon before any results can manifest. You can't just blog for a few weeks or months, you have to be in it to win it.
Evaluation
Blogging has gotten easier and easier the more technology evolves. The user interface on the top blogging platforms is very easy to use. It's basically just as hard as checking your e-mail. All you do is click on New Post, add a title, and start writing your post. It made it really easy to spice up your blog posts with photos, videos, and MP3s.
But don't just start posting willy-nilly if you want to make cash from your blog. Rather than guessing at what people want to read, you should do your fair share of research into what people are searching for, and then provided with your own unique insights and information on the topic.
Over time, as your blog grows in size, your readership will likely grow with it. Just be sure to stay involved with your readership through social networking so that people can see there's a real person behind the blog and it's not just a spam blog. That's why picking your topic is so important. Pick something that you know you can stay interested in for years to come, and that you can be thought of as an expert on as you go along.
Final Blogging Review
While it's technically true that anyone can start a blog on anything they want, only a specific view have what it takes to stick it out long enough to profit from their endeavors. You have to be willing to invest the time into learning the basics of how to set up your blog, and optimize it for both the readers and the search engines. You also need to be able to research what people are interested in, so you can cater to those demands and provide content that people actually want to read.
Our Recommendation
If you want to blog, definitely get one started. Pick something you're passionate about so that you don't really care if the money comes or not. Combine your passion with a little bit of science in the form of keyword research and well structured content, and you're on your way towards Internet riches. If you just want to have fun and don't really mind one way or another you profit from all of this, that's fine too and you'll probably developed a loyal following in short order.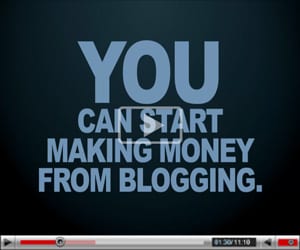 What do you think? Does Blogging work or not?