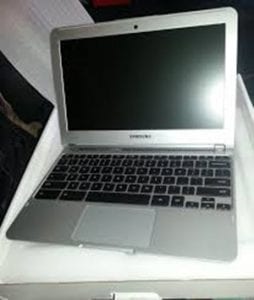 When choosing a new device, it has become quite a challenge as there are so many to choose from. Now with the Chromebooks being available this is making it even more difficult trying to decide which brand to choose.
Overview
A Chromebook operates on the Google Chrome OS. They are great for those who work with cloud applications and documents. The educational industry is finding these to be a useful resource. However, there are many business owners who find the Chromebook to be appealing.
The Claim
Claims are being made that the providers of Chromebooks are advancing the technology for their use in education and making them more convertible and that new apps specific for Chromebook will soon be available.
The Hype
The new technology is what the hype is based on and the price of the different makes and models becoming available are considered reasonable.
The Cost
The cost is all going to depend on which make, and model is purchased but what some say is a reasonable one like the light Acer Chromebook R11 can be purchased for around $169. From here the price goes up, especially if one considers the Pixelbook.
The Commitment
The commitment is going to be in doing your research. As a new product line, it means that comparisons are necessary. This way you are going to purchase the Chromebook that both suits your needs and your budget. You will find that there are choices where your research will show which one is considered to be the best overall. Then you may want to focus on the one that is most affordable for you. You will also be able to discern between which ones are best geared for school and those more appropriate for business.
Evaluation
An internet connection is going to be important for any Chromebook because of its connectivity to the cloud and the Chrome OS. There is also going to be a need for some patience when it comes to choices of apps. There are now Android apps that are coming to market for the Chromebooks. Although having access to the internet is a priority many of the Chromebooks have a lot of Chromebook apps that can be accessed offline like Google Drive or Gmail. For those who enjoy game playing there are still some opportunities to do so, but for the time being they are somewhat limited. This is expected to change as more versions of the Chromebooks are released, and they grow in popularity.
Final Chromebooks Review
We are prepared to give the Chromebooks a thumbs up, but it is going to depend on the user's needs. It is also going to depend on making the right choice of the best make and model to meet those needs. For example, those who have to rely on important applications like Adobe Photoshop will want to be sure they are buying one of the Chromebooks that can support this. The same applies to other types of programs and applications.
Our Recommendation
Don't forget that no matter what type of device like this that you may be using you need to think about your eyes. Do you need some type of protection for them? If so, then take a look at the TIJN.
What do you think? Do Chromebooks work or not?