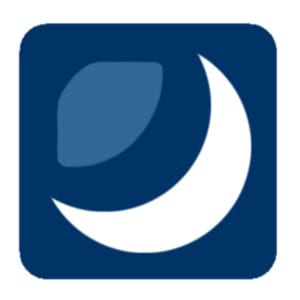 In the world of web hosts, DreamHost would be the cool kid. Their business model is designed so that they are constantly trying to separate themselves from other web hosts, and the way they used to pitch their packages was very unique. They've toned things down considerably in recent months, but you can still see signs of it here and there. But how good is their actual hosting and customer service when there's a problem?
Overview
When it comes to hosting, you really only have to care about a few things. How fast will your site load, will it always be up, and if there's a problem can you get it fixed fast. If a host can deliver on those features, you've got a winner. So those are the sort of key things we look for when evaluating web hosts. Price of course is a factor, but we're OK with paying a slight premium if it saves the headaches of dealing with poor customer service, or the stress of wondering if our host is going to survive another year in business.
The Claim
DreamHost offers the same sort of claims as all the other web hosts out there: unlimited bandwidth, unlimited disk space, unlimited domains hosted through one account, unlimited databases, unlimited email addresses, and being a green hosting company. They mostly ride on their personality as the feature that separates them form other hosts. And personality goes a long way.
The Hype
All hosting is essentially the same service. It's just like McDonald's and Burger King competing with each other. You're still going to get a burger and fries when it's all said and done, but what goes on the burger is what makes the difference. A Whopper and a Big Mac are worlds apart. And that's true with hosting services too, because when you factor in customer service, uptime, and how long a host has been in business you end up with a totally different experience.
The Cost
DreamHost at regular price is $9.95 a month if you sign up for a year, and you save a dollar a month if you sign up for 2 years. But they run occasional specials so you should keep your eye out for one of those and lock in the savings.
The Commitment
You don't have to stay with any web host if you don't want to, even if you pay in advance. There's no contracts involved, and there's no cancellation penalty. Don't sign up with any host that has those kind of conditions in place. As far as getting your hosting set up, DreamHost is really fast, and they send you emails whenever they install things, and whenever something is ready, so there's never any down time.
Evaluation
The one thing DreamHost doesn't have is live chat support. If you have a problem the best thing you can do is submit a ticket and put it as a high priority. This may frustrate some users that want an instant answer. However, with most live chat support for web hosts you'll end up chatting with someone on the other side of the planet that is just copying and pasting scripts into the chat window. You often don't get a good answer, and if it's a tough question they just escalate it by emailing a tech support person. So really you're just cutting out the middleman.
They don't use Fantastico the way most hosts do. They have their own in-house one-click installs which work great. They have a very good selection of scripts you can install, which of course includes WordPress, which we've used hundreds of times and never had a problem with. They also feature popular scripts like Drupal and Mediawiki, as well as several others, including an analytics service similar to Google Analytics, and a few different shopping cart scripts.
We've tested out DreamHost for almost 4 years now, and overall they've been pretty great. One time they switched servers without much notice, and all of our sites were down for a few hours, but they came back up on their own and everything was back to normal. Over the course of four years, we've had maybe two other problems. Each time we submitted a ticket it was either fixed, or the information they provided helped us fix what was wrong on our end.
Final Dreamhost Review
DreamHost is a good hosting company to go with, and should make your list of hosts to consider. Everything they have just works, with no problems, and their customer service usually fixes a problem the first time, without having to go back and forth with someone that doesn't quite understand your problem, or that doesn't fix it the first time. They are good at being proactive, taking steps to fix the problem, and then emailing you with the results and asking if that did the trick, rather than asking for clarification before doing anything.
Our Recommendation
If you can catch one of their specials that's a great way to go. For example, they ran an election special back in 2008 that was $4.44 a month for four years. If they run another special like that, definitely jump on board. If you need hosting now, they are still a good one to go with, but you should compare them to HostGator because dollar for dollar it might be the better way to go.
What do you think? Does Dreamhost work or not?