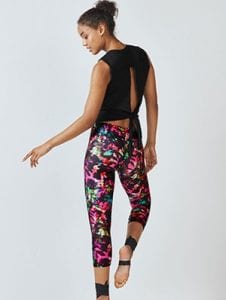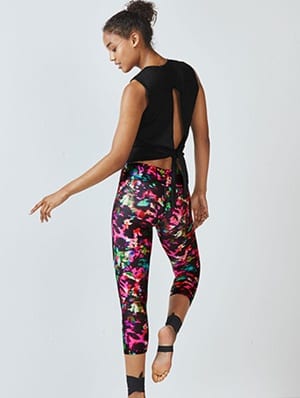 A lot of ladies like to work out and exercise which they often do in public settings. When they can really look great in their appearance when doing this then it gives them a real mental boost. It also helps to spur them on to reach their goals. Clothing that can help with this really well received which brings us to the Fabletics line of attire for exercise enthusiasts and women on the go. But are they as good as what they are made out to be?
Overview
Fabletics is a brand of clothing that was established in 2013 with actress Kate Hudson becoming the face for the brand. It was developed with keeping the costs in mind so they would allow women to look good no matter how much they were on the go, yet not have to spend a fortune to do this.
The Claim
The voices behind Fabletics promote the line of activity wear to be affordable, comfortable and super stylish.
The Hype
The hype behind Fabletics really focuses around the fact that is a membership shopping opportunity. By becoming a member you get to take advantage of what they consider to be super affordable prices. You are expected to purchase at least one item every month at the discounted price. You are allowed to skip a month if you choose to do so but read the requirements for doing this very carefully because it is date sensitive.
The Cost
The prices for the Fabletics items that you choose are going to vary depending on the item. But according to the information provided you should find the prices for any item you are choosing to be 40% to 50% lower than retail prices.
The Commitment
You first have to adapt to membership shopping. For Fabletics it means you are going to have to choose a piece of attire to purchase every month in order to take advantage of the great savings. This is something you really want to think about as to whether you are ready to make that type of commitment. As said, you can skip a month but you have to make sure you do this by a certain date. Otherwise your credit card will get charged and the amount will be held as a credit until you use it.
Evaluation
Overall the concept of Fabletics seems to be a good one, but there are some potential negatives to it. At first it may seem exciting to know you are going to be buying something new each month. But after awhile this novelty may wear off. However, the Company does say you can easily cancel your membership at any time.
Final Fabletics Review
Fabletics was only started in 2013 so like every company it is going to go through its growing pains. However, it has been popular and there has been a fair amount of negative feedback for this line of sportswear. Ironically most that have done business with Fabletics do not seem to be complaining about the quality or price of the items they are buying. The biggest complaints seem to focus around the VIP membership. This is a fairly new concept and as we mentioned under the commitment section here it may not be something that everyone enjoys. Based on what we have learned about Fabletics we are going to give it a Try/Buy rating especially if you are into wanting affordable sportswear attire. Just remember to really study the contracts that you may be getting yourself into and know what the expectations are so there won't be any surprises.
Our Recommendation
Fabletics has apparently added a mens line as well but for the man in your life that wants to look good who happens to be a sports minded enthusiast then you may want to check out the Barbell line of clothing.
What do you think? Does Fabletics work or not?