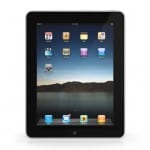 If you've seen the banner or text ad for a FREE US iPad you've probably been at least a little tempted. With the rather large price tag for an iPad it can be so easy to want to sign up with the hope of scoring one without paying for it.
Overview
Most of your instincts are probably telling you that this doesn't work, but these programs are so good at making them seem like they will work that it really does make you wonder. In the middle of all of the negative reviews you can even find some positive ones, although these will most always be fake, or at least the exception to the rule.
The Claim
Register for the websites and services and you'll get an absolutely free US iPad. These sorts offers are all over the Internet. Some of them are good, but when they are abused they are pretty ugly and should be banished from the World Wide Web.
The Hype
Many people are reporting being lured into this website, and completing the process, only to receive nothing. The hype that these websites generate is great for their business, but bad for the consumer.
In a Perfect World
What would be nice is if a company like this actually lived up to its promise. They could put enough programs on there so that if you did complete all of them the publisher could afford to give you a free US iPad.
Let's say that you signed up for 100 programs. Depending on the type of pay structure they could make about $1000, send you a free iPad and pocket the difference. Few people would have the wherewithal to submit their information to 100 different sites, but in theory it could work.
What is actually happening though, is far more sinister. By only having people sign up for a few programs, the publisher at this website cannot be generating enough income to realistically be able to send every person a brand new iPad.
Which means it's a total scam.
The Cost
The cost involved in getting the "free US iPad" far outweighs getting the device, if it were true that you even got one. It costs you time, and could even cost you money if you divulge your credit card information for a free trial or for any other reason on your quest to qualify.
Evaluation
These types of sites use what is called Cost Per Action (CPA) programs to get their money. The "action" is you signing up and providing your information to these companies. You then become a lead, and they pay their publishers for each lead they generate.
Perhaps you only have to provide your email address and zip code. This type of CPA might pay just a dollar. Or maybe you have to provide your social security number. This might pay them $10. If you're asked to verify your credit card information, or sign up for a free trial, they may pay the publisher $25 or more This is because they will charge your card after the free trial is up, and they know many people won't cancel, or perhaps they won't process any cancellations.
So is the 'Free US iPad' a Scam?
No! Don't fall for these types of scams. They work because they play on your strong desire for the latest and greatest digital product. By getting you to fill out survey and enter your personal information into these pages, they are getting paid anywhere from $1-$25 and making large sums of cash by preying on your emotions.
There is no pot of gold at the end of this rainbow. Once you jump through hoop after hoop you'll be sent to another registration page, which they will make seem like it is the sign up to get your free US iPad. All it is is yet another CPA program that likely has a very low-percentage chance that you'll win one.
Our Recommendation
If you want an Apple iPad you'll just have to save up for one, or wait for the next version to come out so the price for the older version will drop. It's a much better idea than giving out all of your contact information and then getting bombarded by offers, or potentially having your credit or debit card charged for recurring transactions.
What do you think? Does the FREE US iPad really work?