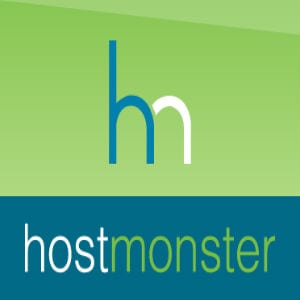 When it comes to hosting your website, you'll find a lot of hosting companies like HostMonster with similar features and prices. The hard part is choosing the right one, because it's like choosing a needle out of a stack of needles. For example, they're pushing their basic unlimited account for around $5 a month, and it's normally $7 a month. It's basically a carbon copy of other packages at other web hosts. So is there enough to differentiate it from the pack and make you go with it?
Overview
If you want to look professional by hosting your own blog, or you are the process of starting your own online empire of websites, you're going to need to get your own hosting. Sure, you can build a site using services out there that will host your site or blog for free, but then don't get as much control as you do when you build it on your own servers. And many times they make you use their domain name, so if you are trying to brand your site or yourself you're going to want your own domain hosted on your own servers. Luckily it's easier now than it ever has been before to get set up and get online with your own site.
The Claim
HostMonster claims that you get an unlimited amount of bandwidth and disk space, which is pretty standard these days, as most hosts now have unmetered amounts of each of these. Basically it would be impossible to compete with a company that is offering unlimited if you are still putting caps and charging for overages. They also allow you to host an unlimited number of domains, as well as give you an unlimited amount of email addresses. This too is rather standard. They've got cPanel, which lets you control everything on the backend, and they also say that they don't outsource, a quick phone call to customer service verifies that.
They say that they have free online stores. This would be a great feature if you intend to open an online shop because if you have to do it from scratch it can be a little daunting. They have free scripts that you can install onto your site or blog that set up a shopping cart feature that lets you add products, set prices, and accept online payments so you can be in business
The Hype
The hype is that there are a ton of webmasters out there using HostMonster, and they can't all be wrong. They're also one of the longest-running hosting companies out there, and there's something to be said for that. They are right up there with HostGator in terms of longevity and user base. Any hosting company that can not only gain market share in a competitive industry, but also grow and maintain their profits over multiple years must be doing something right.
The Cost
HostMonster is priced at the same level as the competition. They have a promotional rate if you go for multiple years. For example if you sign up for 3 years you can get the per month cost down to $5. If you go with one year of service it's $7 a month. If you compare this to one of their biggest rivals, HostGator's Baby package, it's is a little less expensive, but they don't offer a month by month payment plan like HostGator does.
The Commitment
When you sign up for hosting, it's not really a huge commitment on your part. They try to make it as easy as possible for you, so that you'll stay on and stay with them for the duration. You'll still be responsible for setting up your website the way you want it, but they do have technical support in case you run into any server side trouble.
Evaluation
We like HostMonster, they are doing a lot of things right, and patriotic people will appreciate that they are insourcing their customer service. This means that nothing is lost in translation when you call in to get help, either with a billing issue, or with technical support. You'll appreciate this if your site is ever down, as this can be a frantic time and you'll want the person on the other end of the phone to understand your problem the first time you explain it.
Final HostMonster Review
HostMonster provides a quality hosting experience and should definitely make it onto your short list of hosts to try out. They have good customer service that doesn't route your call halfway around the world, and the reps are friendly and knowledgeable. The price is right and the features are all standard for the industry. Don't worry about signing up for a year, because you're not obligated to stay on with them, you can get a refund on any unused time if you want to switch hosts.
Our Recommendation
The good thing about hosting shopping is that you can switch as often as you need to, until you find a host that you like. You aren't committed to staying with any one particular host, so try them out until you find the right fit. In the end, you shouldn't have problems with almost any host you go with, as they are all quite similar in their uptime guarantees, the packages they offer, and the basic service they are selling. Talk to the customer service first to see how helpful they are pre-purchase, as that's a good indicator of how they'll be once you're on board.
What do you think? Does HostMonster work or not?
[kkstarratings_custom_footer]