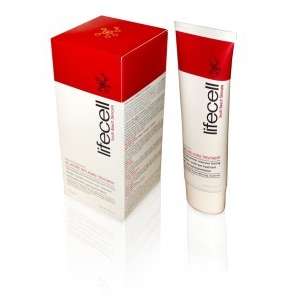 If you've got wrinkles, you're not alone, and LifeCell Skin Cream wants to help. There are so many products to choose from in this category, and each one promises basically the same thing: less fine lines and wrinkles, a virtual turning back of the clock.
Overview
The baby boomers are all getting older now, and therefore there are a lot of companies out there trying to capitalize on the anti-aging craze going on. It's only going to get bigger over the next decade and beyond so expect to see more and more options emerge on the market.
The Claim
They say this is the last skin care system you will ever need. But they are not the only ones that claim this. The number of claims made is really too big to list here, but they say that it can double as an alternative to Botox, that you'll see results in 17 seconds, that leading dermatologists recommend it, that it works because of antioxidants, that the media has said stuff about it, and that they uncover incredible breakthroughs.
They use the old "one-page" pitch to try and throw as much at you as they can to get you to sign up for the trial. This is used by many companies when they want you to either buy their product or leave their site. They got no time for tire kickers.
The Hype
The hype comes from the list of celebrity endorsements they have, with people holding up their product in pictures including Paula Abdul (she'll endorse just about anything), AnnaLynne McCord, Joey Fatone, Chazz Palminteri, Paris Hilton and Jennifer Taylor. It's not clear how much they were paid to make a statement on LifeCell Skin Cream, or have their picture taken with the product, but these are definitely not freely given testimonials.
The Cost
This product is set up on one of those mock trials. This means that they don't say the word free anywhere, but the idea is that you're getting a free trial of the product, but just paying shipping. If you don't cancel before the 30 days is up your card is charged a stunning $189.00 and 30 days later it will be charged $149.00.
Is LifeCell Skin Cream a Scam?
This sort of system must make companies money, because so many of them do it. We don't quite understand what the point of this set up is. For example, if your product is as good as you say it is, why not let people initiate the order after they try it out, rather than automatically charging them if they take no action? It can't be considered a scam just because people forget about what they ordered a month ago and are upset that they got charged. It's expressly shown in the terms and conditions what the trial entails.
However, we can say that this sort of sales tactic just doesn't make any sense if you're a company that is in it for long term profits. All it ends up doing is creating a large base of miffed consumers that are ready to tell everyone and their brother that your business is a scam.
The Commitment
Like with any skin care regimen, you have to be diligent. This is doubly true with anti-wrinkle treatments. The wrinkles didn't get there overnight so it can take many months to start to see visible results. However, with LifeCell Skin Cream you just have to get through the first month, and they're saying that you should see enough of a difference to keep yourself motivated and to buy a full supply and continue on with the program.
Evaluation
The general consensus is that this product is a waste of time, and potentially money. There is very little reason to suspect that it is a miracle cream of any sort, and it is something that you can avoid altogether. Sometimes you get what you pay for, but in this instance we have to say that you don't.
Here is the full list of what they say it improves, from their main website:
Dramatically improves appearance of photo-damaged skin
Protects skin from future signs of aging
Revitalizing your skin
Eliminating appearance of lines and wrinkles
Improving skin's firmness and elasticity
Removes the appearance of unsightly "crow's feet"
Dramatically makes your lips look plumped up and provocatively pouty
Diminishes and bleaches the appearance of age-spots
They don't go into great detail about how or why their product actually does this.
Final LifeCell Skin Cream Review
For the price they charge LifeCell should be able to turn the clock all the way back. There's just not enough evidence provided to get us to believe that their product does anything more spectacular than readily available anti-wrinkle creams you can get at the supermarket for a fraction of the cost. Reviews have been mixed, most of them stuffed with shill reviews, when for this price point they should be off the charts, with few naysayers.
Our Recommendation
We're going to recommend against getting LifeCell Skin Cream. We've seen dozens of websites that are cookie-cutter like this, and are geared at getting your credit card information. The general thought is if you start the trial, you'll forget to cancel and they'll get you for at one, maybe two payments before you turn it off. Most likely the product does something, but enough to justify the monthly cost, we don't think so.
What do you think? Does LifeCell Skin Cream work or not?
[kkstarratings_custom_footer]