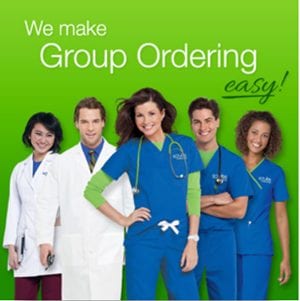 Anyone that works in the medical field knows how much of a hassle it can be when it comes to purchasing their medical uniforms and accessories. Anything that makes this task easier is well worth looking at, and we have chosen Scrubs & Beyond as our source of interest.
Overview
Scrubs & Beyond is a uniform and accessory provider that offers a whole selection of top quality uniforms and other related medical supplies, for those in the medical profession that want easy access to their professional attire. They cater to both men and women and know how to offer uniforms that are in style, are trending, and give complete assess to all the major brands.
The Claim
The Company claims that their stores were developed to meet the needs that were originally lacking for the professionals who required medical attire. The problem was there was no excitement in the clothing offerings. Based on the company's approach to making uniform shopping fun and exciting, it has resulted in great success with over 150 stores being available nation wide.
The Hype
The attire being offered by Scrubs & Beyond creates all the hype that is needed. It carries all the major brands, and combined with customer service, an easy shopping portal, and great prices, there is no need for a hard sell.
The Cost
Of course with such a wide selection of clothing such as what is offered here at Scrubs & Beyond, the prices are going to vary. Just to give you an example, scrub sets range from around $14. up to $21. and they have a great clearance section with amazing prices.
The Commitment
Being as your uniform shopping experience is going to change from that of being a hassle to a really pleasant experience when shopping at Scrubs & Beyond, you are going to want to dedicate some time for shopping. Shopping online for uniforms has never been so easy. You will want to dedicate some time to just browse the site before making your final choices.
Evaluation
The fact that you can get a lot of the additional items that your profession calls for is a big bonus. You can get items like your headbands and scrub caps, or medical kits and tools. Scrubs & Beyond seems to be a real time saver, being as you can get everything you are going to need right from their site.
Final Scrubs & Beyond Review
We're going to give Scrubs & Beyond a Thumbs Up rating. Not only because of their large selection of uniforms and great prices but based on a few other positive aspects. We like the fact that site is really well laid out and it is so easy to navigate through and you are able to zero in on your interests quickly. We are also impressed with the way that the site caters to bringing professional clothing to the forefront that is not only exciting for the professional wearing it, but for those that they come in contact with. People who use medical professionals want something that makes them feel good. Seeing their health care professionals in this type of bright attire automatically makes them feel better.
Our Recommendation
We are all for anything that is going to make the health care professionals life a little easier. One thing that we are aware of is that those in this profession are on their feet all of the time. Based on this we wanted to give a reminder about how wonderful the Gravity Defyer foot wear is. This product is getting a lot of thumbs up.
Official Website: Scrubs & Beyond
What do you think? Does Scrubs & Beyond work or not?