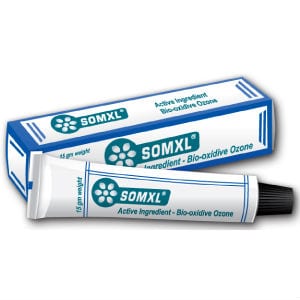 Somxl says that it can get rid of your warts, even genital warts, in the comfort of your home. Sounds great if it works, so let's see what actual users are saying about its effectiveness.
Overview
Warts can be an embarrassment enough, but genital warts can really put a damper on your sex life. Either way, you want to get them gone fast. Step one is visiting your doctor to make sure that you've accurately determined that these are indeed genital warts. It could be that you have something like Molluscum contagiosum, which are not caused by HPV and are different from genital warts. It's always best to know where you stand by having a doctor check them out. Trust us, they've seen all sorts of things so there's no need to delay having it looked at.
The Claim
The makers behind Somxl say that you don't need a prescription for their product, and that it begins to work right away to get you back to your pre-wart self. They say it works because the ingredients it contains work in stages, designed to not only get rid of the warts, but return the skin to it's normally healthy state. This can be crucial for maintaining the appearance of your genitals, since you wouldn't want to use a product that left scars or spots behind.
The Stigma
The stigma of getting a wart anywhere on else on your body is bad enough, and it's a real eyesore. But getting them on your genitals really makes it hard to show them off to your partner. This is one STI that is commonly spread, and even if you're using a condom can still be passed since the condom does not cover the entire genital area.
The Cost
The cost of Somxl is $24 for their original formula, which gets you a 15g tube and is good for a small occurence. There is also a package for more severe cases to help get rid of them faster. They have an unconditional money back guarantee with no specified time limit, so you can use it as long as you want and if you're not happy with the results you're getting you just return it.
There are a few different ways to weigh the cost. There's the cost of doing nothing, which is really not an option for most because there's no saying how long the warts will stick around if you don't treat them. There's the cost of having them removed by your doctor, which will vary but could end up being $50 or more, depending on how your health plan is set up. There's also the price of competing products to consider, but from what we've seen the price of Somxl is reasonable compared to all of your options.
The Commitment
It's pretty easy to use Somxl, and there is little room for user error. You simply apply it directly to the affected area twice daily. You don't have to remove it, you just let it be after applying, so it only take a minute or so to rub it on and then you leave it on and go about your day if it's the morning, or go to sleep if it's at night. You may have to stick with the regimen longer than if you just go to the doctor and have them remove them, but the trade off is you might end up with scars.
Evaluation
Somxl gets good feedback from those kind enough to come back and report on it. The interesting part about what we're seeing is that even those with sensitive skin say it works well without leaving behind a scar. If you have sensitive skin all over your body, you'll typically end up with very sensitive skin on your genitals. so it's extra important to use a product that can be both effective and gentle, or at least soothing.
Some of the procedures that a doctor will perform are not exactly keeping in mind that you don't want to have a scar when your done. This includes cutting and freezing them off, which might make some people squirm at the thought of a scalpel or cryosurgical materials that close to their private parts. That's why a cream like this that might not be as instant as cutting or freezing, but is less likely to leave behind telltale signs of a problem is preferred by many.
Final Somxl Review
Somxl is getting our Solid Try rating, as the feedback for it has been positive, and for the price it offers a reliable way to get rid of this somewhat embarrassing condition without having to pay the higher costs of having your doctor do it. When searching for competing products it's important to make sure that they are specifically meant to treat genital warts, as some products treat regular warts but expressly state that they're not meant to be used on genital warts.
Our Recommendation
Be sure that you have your warts checked out by a doctor to avoid a misdiagnosis. You don't want to treat something that you think is genital warts if it's not. When you're getting them checked out your doctor will also offer to remove them for you if they're big enough to be removed. At that point you can decide if you'd rather have them professionally removed, or if you'd like to do it yourself at home with a cream.
What do you think? Does Somxl work or not?