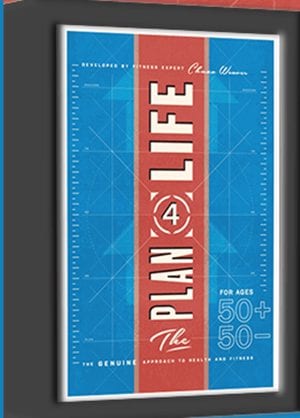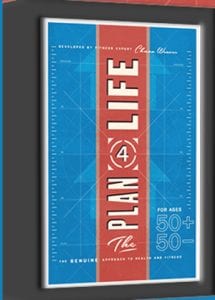 Here we go again with another weight loss and fitness review. We can't pass up taking a look at the Plan 4 Life, simply because so many individuals are really concerned about their weight and fitness. They become so overwhelmed with the tons of potential solutions that they are faced with through so many different forms of media every day.
Overview
Yet another program that is promoting it's ability to help you lose weight and improve your muscle mass and even lower your cholesterol. Sounds familiar doesn't it? There are many programs out their offering the very same promises. One added and interesting feature to this particular program however, is that it targets those over the age of 40, so you could say its a more specialized program.
The Claim
Perhaps the biggest claim the company is making is their 92% success rate with their program. They state that this is the weight loss and fitness program for anyone over the age of 40.It is promoted as being your answer to lose weight,lose body fat,increase your muscle mass and lower your cholesterol.
The Hype
Building hype for any weight loss and fitness product is relatively easy because so many people have such a strong need and desire for just what programs such as this offer. However, to be successful in sales, the marketers really have to do a bang up job because there is a mountain of competition that they are up against. So in this case they have narrowed down the target market to those over the age of 40, and focused their hype on what would appeal most to this age group. Many people over the age of 40 are dealing with that "middle age spread" that they would like to get rid of, so they are prime candidates for weight loss, then the aging process has begun to set in, so becoming more fit looking with increased muscle mass has some great appeal. Finally, battling cholesterol is no stranger to many over the age of 40 and is a real concern, so when this issue can also be addressed the hype around these 3 important issues for those over the age of 40 has some real impact.
The Cost
Most programs like the Plan 4 Life don't come cheap.If you are reviewing the marketing material for this product in regards to cost look carefully. One section may tell you that you can try the product for 30 days just by paying the $9.99 shipping and handling. Then when you go to the check out form you have the option of choosing this, but also committing to 3 payments of $39.99 each. At this level it does not state whether these payments begin after the 30 day trial. If you want your order to be expedited with speedy processing then you need to pay the full price of $99.99. With your purchase you are also going to get the "Downsize Me DVD" and the "OC Diet Revolution" Ebook. These two bonuses according to the offer are valued at $40.
The Commitment
To determine what type of commitment you are going to have to make means taking a close look at what materials you are going to be getting with your purchase and how you have to utilize these. You will see that this program now is referred to as a wellness system. The product includes lessons on how to live a healthy lifestyle. So you are going to have to review these, learn them, then apply them. To build your enthusiasm and confidence in the promoter you will need to watch the "Downsize Me" DVD that is included. Then to enhance the rest of the material you will need to read and apply what you learn from the OC Diet Revolution.
Evaluation
Looking at the total price of close to $100. just what are you getting and how much of this is new and revolutionary, and isn't just a new approach to old material? To determine this lets separate the bonuses which you can buy on your own at Chazz Weaver's own site combined for around the $40. he indicates in his bonus offer. So basically you can say that you are paying $50. for what might be considered as new material which focuses around the lessons to live a healthy lifestyle.
Final The Plan 4 Life Review
This program in our opinion deserves a solid Try/Buy Rating. Our decision is based on the belief that you really do need a total approach to changing your lifestyle if you want to be of a good weight and fit. This program recognizes that. It doesn't merely focus on carbs,calories and exercise. One of the biggest positive factors that it brings attention to is that many people live a busy lifestyle, and trying to stay fit and healthy in this type of atmosphere is a real challenge. The program seems to focus on some workable approaches to this and that is one of the strongest factors that contributed to our rating. What held us back from a thumbs up, was the fact that part of the Plan 4 Life puts a lot of emphasis on material that has been around for awhile referring to the bonuses that are available at the Chazz Weaver site. Then the outlined lessons in the marketing material focus on information that any individual could possibly gather for themselves with the expenditure of time rather than money through their own research.
Our Recommendation
Still having problems deciding whether this program is for you or not? Then ask yourself a few questions like, am I over the age of 40 and dealing with some excess weight? Do I have a busy lifestyle where I could really do with some tips on be able to balance this with weight loss and fitness? Is it worth the money to get a lot of information that could be beneficial to me at once, compared to spending a lot of time to do my own research? The answers to these few questions may help you make your decision, plus for some additional information check out our collection of Reviews on Weight Loss Programs.
What do you think? Does The Plan 4 Life work or not?
[kkstarratings_custom_footer]