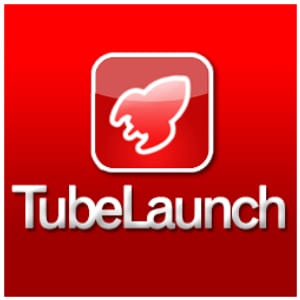 TubeLaunch has an intoxicating premise: upload some videos to YouTube and get paid. This sounds like it would be wonderful if it worked, but hopefully you've become a bit skeptical of money making opportunities you find online, especially the ones where there's little to no effort required.
Overview
It's hard to deny that YouTube is a beast when it comes to online video, and there's enough traffic to go around for everyone. If you know how to direct a small stream of it to your channel there is all sorts of positive benefits that can come from it. But this leaves a lot of opportunity for abuse, since spammers and scammers can use this tool as a way to direct people to all sorts of pages that they really didn't want to end up on. Google spends a lot of their YouTube resources trying to weed these people out so that users get a good experience.
The Claim
TubeLaunch says that you can earn cash simply by uploading videos. We were initially intrigued by this concept, and wondered how that could work. But then we saw a familiar screenshot that shows earnings and it is from ClickBank. This means that their three step system can be boiled down as such: One, find a product on ClickBank to promote. Two, upload a video on YouTube with a link to go buy the product. Three, wait for your commission check to clear and arrive.
The Hype
The hype comes from tons of ClickBank affiliates that are trying to get you to buy this in order to collect their own commission from the transaction. They'll tell you it works, that it's working for them, that they're making tons of money from it, that all they have to do is sit and upload videos, et cetera. But in reality they are most likely just regurgitating what they read on the pitch page and are hoping you buy to get their cut of the $34. Even those that say they're "reviewing" the product are just trying to appear objective while steering you to the sign up page.
The Cost
TubeLaunch is $34 to join up, and they'll knock $15 off the price and let you in for $19 if you try to navigate away from their offer page. From there the only cost should be the time it takes to find products and upload videos, and employ the traffic-getting techniques they promise to show you.
The Commitment
The commitment level has been lessened to a degree where you really don't have much to do, and that is the main draw here. By saying that all you have to do is upload videos they are appealing to the get-rich-quick mentality that gets so many people into trouble.
Evaluation
It's important to understand that you will not make a specific amount of cash just by uploading videos, as in you are not paid by how many videos you upload, although you would increase your chances of making money by uploading more videos, thereby casting a wider net. But what about the testimonials? Testimonials almost always represent what statistics call an outlier. These are the exceptional results that some people have gotten, or they were simply paid to leave positive feedback. There's almost no reason why you should take testimonials at face value, or transfer those results to what will happen to you.
Whether this works or not is 100% dependent on their "top secret techniques" that are supposed to bring tons of traffic to the videos you upload. The only problem is that this is not exclusive to just you, but also to the hordes of others that are joining up and employing the same tactics. Also, Google has shown that they don't really like tactics, especially secret ones that are usually considered black hat. They are quick to catch on to these sort of manipulations, and spend a great deal of money making sure that interesting and relevant videos make it in front of eyeballs.
Remember how there is a 60 day guarantee because you order through ClickBank? It just so happens that ClickBank is also the place where you'll be finding the products that you'll be advertising through your YouTube videos. These are digital products that are delivered instantly, and are typically information based products or products that have a recurring membership.
Final TubeLaunch Review
While TubeLaunch may look like a good idea to the uninitiated, once you unravel what it really entails it looks a little bit like it would be a waste of time. We're giving it the Thumbs Down rating, as it is unlikely that their system is set up so that everyone that tries it will make money from it. Not only would your videos need to attract viewers, those viewers would have to take action and follow through with a purchase. On top of that they would have to keep that purchase for a full 60 days before the transaction is considered complete.
Our Recommendation
You can safely pass on this for a few reasons. First, it involves marketing products on ClickBank, which means you'll be going up against some stiff competition, and will have to wait two months for the funds to clear and all refunds to be processed before you get what's left over. But be aware that there are super affiliates out there that put a full time effort into marketing these products and have a system set up that is a little more elaborate than just uploading YouTube videos.
What do you think? Does TubeLaunch work or not?
[kkstarratings_custom_footer]