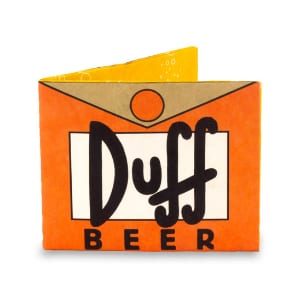 The Tuff Wallet, aka the Mighty Wallet, are a series of wallets in different designs, all made with lightweight but durable materials. So how well do these hold all of your cards and cash, and are they as tough as they say they are?
Overview
You might not have put a lot of thought into your previous wallet purchases, but it's really one item that allows for some personal expression. Do you go with the classic leather billfold, or one of those aluminum case wallets being advertised on TV. You want something that will last, but also be able to accommodate your various wallet contents.
The Claim
Tuff Wallet claims that they're made out of the same kind of material that they use to make the shipping envelopes at the post office. This makes them very lightweight, yet also able to hold up against wear and tear. They also claim that the way the wallet is folded is akin to origami, and makes use of a finite amount of space, allowing you to fit everything you need to in it, while maintaining a slim profile, and ease of access to all of your daily used cards.
The Material
It's pretty clever that they're able to re purpose the material used to ship express mail through the USPS, but it was interesting to see that it's also an eco-friendly way to go, and unlike a leather wallet no cows had to die in order to make it. The wallet is able to expand to the size you need, as you start putting in your various credit and business cards, as well as cash. It doesn't involve any stitching, so you don't have to worry about it coming apart at the seams.
The Cost
The cost for a Tuff Wallet is pretty reasonable, with most of them clocking in at the $15 mark. Considering that the material they're using is likely purchased cheaply at wholesale prices, it's nice that they keep the cost down and also ship them free so that is your to-the-door price. If you're going to have the wallet for several years, the price is right and definitely not a reason to pass on getting one.
The Selection
They do have a pretty extensive selection of designs, and the nice part is that you don't have to pay more for the officially licensed products like universities, and popular shows like The Simpsons. We were also able to find things like Fred Flintstone shirts, American flags, comic book heroes like Green Lantern, Superman, Captain America, and Batman, and oddball things like Chinese takeout and subway maps. There really is something for everyone.
Evaluation
We noticed that there's an even better selection at the Mighty Wallet site, so be sure to check out both sites so you can see all of the designs that are available before making your final purchasing decision. Apparently it was Mighty Wallet that hit the scene first in 2005, with Tuff Wallet saying they came about in 2012. The two are remarkably similar, and we couldn't quite place how they're connected.
If you want a wallet that will be a conversation starter, this is the one to go. But it's also got some great features like not weighing you down with its own weight, and being able to fit slimly in a back pocket so you can barely feel it when you're sitting down. And because of the material it's got a soft yet tactile feel to it so you can grab it easily and it feels good in your hands. This is the kind of wallet that if you think you'll like it before you purchase it, you'll definitely be pleased with it once it arrives.
Final Tuff Wallet Review
We like the idea of the Tuff Wallet, and reviews for both the Tuff Wallets and the Mighty Wallets are good. These really are unique and durable, and depending on what design you get you can broadcast something about yourself when you pull it out, or pick a more classic design like faux leather. There are even blank wallets that let you doodle on them so you can really make them your own. As far as price goes they're cheaper than most real leather wallet, and when you compare them to other wallets in this price range they seem to offer better quality and larger selection of styles.
Our Recommendation
If you've been wallet shopping and haven't been able to find a decent wallet that fits who you are, and will stand the test of time, this might be the one for you. It's got a clever design, and you're probably already familiar with the material it's made out of if you've ever received or sent an express mail envelope.
What do you think? Does Tuff Wallet work or not?