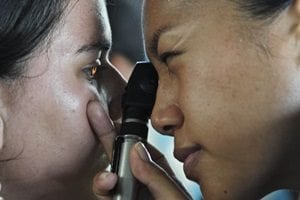 There are many different types of Insurance that an individual can buy. Sometimes it means having to make choices about which one to opt into. This raises the question is insurance to cover eye expense worth it. There are companies like VSP Direct that do provide some coverage, but are they living up to the expectations that insurance shoppers have?
Overview
VSP Direct provides individual vision plans. For those who don't want the ongoing expense of eye care and to have to pay out large sums for glasses, they may be interested in this type of insurance.
The Claim
The claim being made about VSP Direct is that they believe their coverage will save you money on some of your eye care expenses. Such as your glasses or lenses and eye exams. They are claiming that they are focused on their clients, and are the only national not for profit vision insurance provider. They are also claiming to have the largest independent doctor network in the country
The Hype
The hype that VSP Direct is building is that they are claiming the average savings over a year amounts to $200. Which is based on their standard plan.
The Cost
The cost is going to depend on which plan you opt into, also the specific circumstances. You will have to pay the copay and any overage of the bill that is not covered. Rates are supposed to be lower.
The Commitment
The commitment comes to studying what VSP Direct has to offer and how it will work for you. For example, for out of pocket expenses you may be able to rely on your Health Savings Account. There are different plans that are available, and this is what is going to demand your attention. Plan is for individuals as well as for families. You will also have to be sure that your chosen doctor is part of this insurance network. You will also want to determine how you want to pay your premiums. There may be an option to pay the annual premium in twelve monthly installments.
Evaluation
For some individuals, it may be well worth having a vision plan like VSP Direct. But each person has to determine what they feel they will likely pay for their eye care each year. Then compare this against the premiums costs.
Final VSP Direct Review
VSP Direct claims that one in four people have opted into this insurance. Looking at the feedback does raise some concerns. Many of those found at consumer affairs are only giving a one-star rating. There are various complaints that they have listed that has led them to this. Before making any final decisions, it might be worth reviewing these. But don't forget that this is only a fraction of the clients that the company is claiming to have. Based on that this would be a small number of complaints. We are prepared to give VSP Direct a try/buy based on the recommendation that you do further research.
Our Recommendation
If you are in need of glasses, there may be some other options to save some money like Glasses USA.
What do you think? Does VSP Direct work or not?