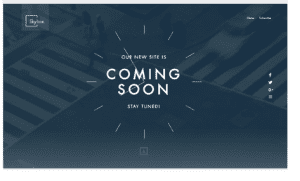 You have finally made the decision to start your own small online business. Or, maybe you are bored and would just like to have a personal website that you can use to vent on or share your opinions. Either way you are not prepared to go with a pro to get this done, so you may want to check out an alternative like Wix.
Overview
Wix is a online platform that gives you the opportunity to completely build your own website without having to have the expertise in web development to do so. It really is a step by step process and a matter of clicking the mouse after you have made a variety of choices for items needed for your web design.
The Claim
The promoters of Wix are claiming that everything you need to create an impressive website is available to you. They are saying it all can be done with the use of a drag and drop editor,500 mg. storage space along with secure hosting and a mobile site.
The Hype
The hype for Wix all revolves around the ease of use and having everything you need to build a website at your fingertips. All of the technical work that comes with building a site has already been done for you.
The Cost
What may comes as a shock to you is that Wix is free. However, once you get your basic website built you may have a desire to step it up a notch. If so then Wix offers some premium plans.When you go to check out their plan section you are going to see a whole list of them. Each will give you a description as to what you are going to get with it. Then it is just a matter of choosing the plan that best suits your needs.
The Commitment
The commitment that comes with using Wix is the same as what it required for every other website. The building it may be the easy part because you are using Wix, but you are still going to have to market it and get it known. You can have an amazing website but if you are not bringing traffic to it then what is the point. Other than of course being able to claim that you are a website owner.
Evaluation
There are lots of free web builders out there that you can take advantage of. However there are plenty of things that we like about Wix. One of these is the simplicity of it. The other is that you really do have a lot of options to personalize your site even though you are going to be working off templates that hundreds of other people will be using.
Final Wix Review
We are going to give Wix a thumbs up because it has been around for awhile and it has a lot of good reviews.One of the things we like most is although you can start for free which really is impressive based on the tools they give you to work with, you can still step it up a notch. You are not likely to outgrow what Wix has to offer any time soon.
Our Recommendation
While we think that Wix is going to serve all of your needs there are others as we said and Go Daddy will also give you the same opportunity. So take your time and do some comparisons.
What do you think? Does Wix work or not?