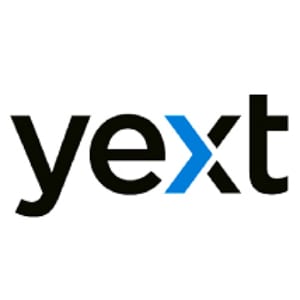 Yext provides software solutions to local businesses that allows them to track what their listings look like in local searches. Since most small business owners don't have the time to track this sort of data on their own, it definitely would provide insight, so let's see how well it works and if it's worth it.
Overview
Getting the edge on your competition means using all of the information you have available and using it to leverage yourself in the local economy. If you don't know what a local search for your business looks like across multiple search engines, it's high time you figured out. For many of your potential customers this is the first point of contact with your business, and it will be their first impression of you and your company. If they don't look good, your business doesn't look good.
The Claim
Yext claims to be able to give you data and metrics to see how you're appearing in local searches, and also to monitor what people are saying about your company so you'll know if there are things you need to respond to or not. They also say that they can guarantee that you'll show up for specific searches, and that you'll be able to look even better in the results with what they call an "enhanced listing".
One of their more interesting features is the analytics they provide, which include visual aids like graphs and data charts. If you're not measuring your performance you have no real idea how things are going. Are things on the rise? On the decline? Becoming stagnant? There's simply no way to know unless you have a service tracking things and reporting back to you in a way that is easy to tell at a glance.
The Hype
There are plenty of companies out there targeting small business owners and trying to get them to by their local SEO services. They're seen an an easy mark because the thought is that they don't know anything about search engine optimization, getting their site ranked in the search engines, and getting new customers through these methods. The theory is that because they're so involved in their business they don't have the time or energy to learn these things. What you'll typically find is inflated prices and antiquated strategies being sold to unsuspecting local businesses.
The Cost
The complete Yext PowerListings is $42 a month and should regulate your company's profile over several different sites so that there's consistency for searchers looking you up. One thing that they don't include in their list is Google, so you'll have to take additional steps to make sure that your local Google listing looks sharp, and is in line with all of your other listings.
The Commitment
Once you get this set up there doesn't seem to be a lot of involvement on your part. You can check in month to month to see the analytics and get a pulse for how your business is doing in the local search results. You can then use that information to decide whether you need to make any changes of if the steps you've taken are showing results.
Evaluation
Compared to not doing anything, Yext seems to be a pretty good service to use. You're not locked in to a contract with them, but if you cancel it's likely that they remove your company's profile from the different sites. Still, it would be worth trying it out, and if you notice an improvement in the number of new customers you'd simply stay on with it. If you don't notice any measurable difference, and you don't see any sign of improvement when you look at the analytics, it wouldn't be a big loss to cancel and let them take your profile down.
Final Yext Review
Yext is getting our Solid Try rating based on the time savings it provides. The cost is around $500 a year. You could spend that much in one month to hire someone to manage your local listings. The only drawback is that it doesn't include Google, but that's easy enough to remedy on your own, or outsource to an SEO company. Trying it out for 2-3 months to see how it works seems like a pretty low-cost way to potentially see more business that would justify the expenditure and more.
Our Recommendation
At this price point you're getting a pretty good value, and hiring someone to do this for you would cost you far more than this. It gives you control over how your business is presented to potential customers, and all you'll have to do in addition to this is get your Google Local looking good. This is easy enough to do on your own, and involves putting up pictures of your company, filling out all of the necessary descriptions and details.
What do you think? Does Yext work or not?