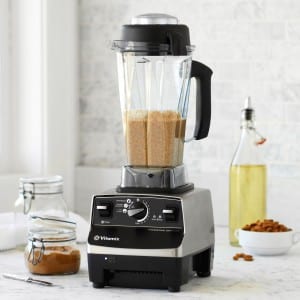 The blender is pretty much the cornerstone to your kitchen. Pick the right one and you open up a whole new world of culinary possibilities. Pick the wrong one and you'll find yourself blender shopping again before long. With so many different options and price points available, it can be hard navigating the waters and selecting the right one. We're here to make it a little easier for you.
Choosing the Right Blender
Many of today's blenders try to be all things. You'll find that some of them have an identity crisis, and don't know if they want to be a blender, a food processor, a soup maker, and even an ice cream maker. You can get overwhelmed by all of the functions they're equipped with. Also, the speed at which some of these can pulverize things would make Tim "The Tool Man" Taylor grunt with delight.
You should make a mental list of your top 3 functions, whether that's blending up mixed drinks, or pureeing baby foods.
Blender Reviews Recaps
We've sized up some of the top rated and best selling blenders currently on the market to see how they actually perform, what people are saying, and whether or not they live up to their price.

Ninja Kitchen System 1200 Recap
When you consider what the Ninja system is, it becomes clear that there's really not another blender like it. Sure, there are more expensive blenders at higher price points, but the blenders that are in this price range don't even come close to the kind of performance and versatility you get with this.
It does just what you'd expect a blender to do, and it does it again and again, providing plenty of use and value for the dollar. Many people end up replacing their Ninja with a new Ninja once they finally wear it out.
See our full review on the Ninja Kitchen System 1200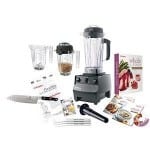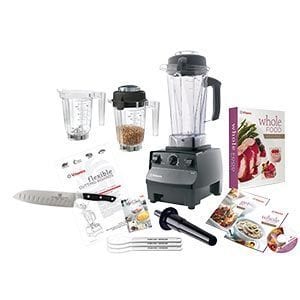 Vitamix 5200 Recap
There are basically two types of people in the world, those that have tried a Vitamix, and those that haven't. Trying is believing and this thing packs a ton of features into a single unit. But even if you totally forget about all of its extra features and simply focus on the blending, it still shines through.
There's really nothing it can't handle, from ice to frozen fruits, to vegetables that usually clog up the blades on a blender like celery, it just blends it all up like another day at the office. The way it "bounces" the foods up and down into the blades means you get a nice even consistency.
See our full review on the Vitamix 5200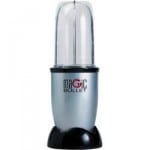 Magic Bullet Recap
You've probably seen the Magic Bullet on TV, as that's where it got its start. Unlike many products you see on TV that flop when you get them home, the Bullet has been known to make people generally happy, and it can even be found in many department stores so you don't have to buy it online.
It's basic purpose is to be used for tasks that are too small to justify bringing out your big blender on. It's supposed to let you use it quick and easy, and then let you clean it up in a snap and be done.
See our full review on the Magic Bullet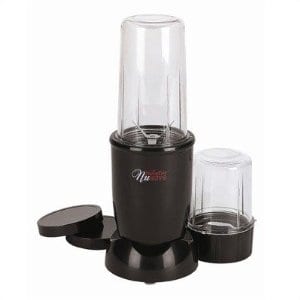 NuWave Twister Recap
The NuWave is pretty much a copy of the Magic Bullet as described above. It uses the same upside down blending technique, and you end up blending your food in the same cup that you drink from, making it easy to blend and serve mixed drinks and smoothies.
However, we looked and couldn't find anything that really separates this from the Bullet, and so we can't really recommend it because it is basically the same price so you should go with the originator instead.
See our full review on the NuWave Twister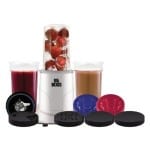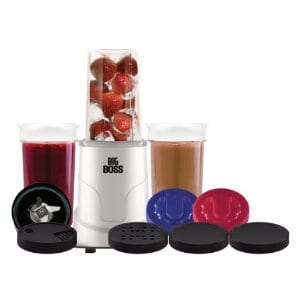 Big Boss Blender Recap
The Big Boss Blender has come along to try to knock out the Magic Bullet for best tiny blender on the market. It definitely brought its A game and has been getting its fair share of attention and positive ratings. The features are the same or better than that of the Bullet in many areas.
In our full review we pit this against the Magic Bullet to see which blender wins. For the results be sure to check it out, as well as get our recommendation on which mini blender you should go with, and why.
See our full review on the Big Boss Blender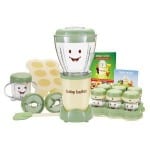 Baby Bullet Recap
The Baby Bullet is from the same company that brought you the Magic Bullet, and it's got a similar design and function. The basic premise here is that you can make and store baby food right in the same container. Giving your baby freshly prepared baby food over the jarred alternative is a great idea. But does this actually do it?
Feedback has been mixed, with some parents saying that it works great, and they're able to use it to make freshly pureed vegetables and fruits, while others say they can't quite get it to work right. Find out what we concluded in our full review.
See our full review of the Baby Bullet

The Ideal Set Up
You'll probably end up with a total of two blenders when it's all said and done. One big one for the big jobs, and a smaller one for the smaller jobs. If you're not too concerned about the cost, it would likely consist of having a Vitamix for your big jobs, and a Big Boss Blender for your smaller jobs. For a more economic alternative you'd simply swap out the Vitamix with a Ninja Kitchen System and call it a day.
With these two blenders in place you'll be able to follow along with any recipe out there, and you will get consistent results each time you use them. You can also break both of them out for larger tasks and have a virtual blending frenzy going on. If you fancy yourself a chef this would really help to pull off the image.
Best Blender for Smoothies
Smoothies are the number one reason people buy blenders, and the thought of starting the day with a healthy breakfast smoothie, or having a post-workout protein smoothie gets many people to go blender shopping in the first place. A blender needs to be able to make quick work out of ice, and surprisingly not many blenders can do that consistently. Either their motors will burn out, or their blades will get dull with repeated use.
Power plays an important part here, because in addition to crushing up the ice that goes into a smoothie, it's also got to be able to make it through frozen fruits like strawberries and blueberries. Almost all of the blenders we have listed above have what it takes to deliver a decent smoothie. The Magic Bullet is good if you just plan on making one serving for yourself, or you can use something like the Ninja if you want to make a few at once.
Best Blender for Green Smoothies
Green smoothies are all the rage, and if you want a blender that can properly blend up all of the leafy veggies that go into it as well as the fruits, you need to find something with a lot of power. The more powerful it is, the less little bits of vegetables you'll have to swallow when you drink it. Leafy vegetables are notorious for giving blenders a hard time because they just don't lend themselves to being blended. The Ninja Kitchen System has a pretty good reputation for being able to make green smoothies, and the Vitamix also excels in this area.
Best Blender for Juicing
Some blenders can even act as juicers, taking a piece of fruit and obliterating it until it is a liquid consistency. With many fruits this is actually preferable to using a juicer that strains out all of the pulp and requires you to use many pieces of fruit or vegetables just to make one glass of juice. The Vitamix 5200 is the best blender we've found so far for juicing, because it takes the entire piece of fruit and blends it up so finely that you have no trouble drinking it through a straw. You can take an apple, remove the core and the seeds, and blend it up adding just enough water to help liquefy it.
Which Blender Does Starbucks Use?
Starbucks is tasked with making hundreds of blended iced coffee drinks during the hot summer months, so they'd better have a blender that works. While it varies from store to store, many of them use a VitaMix blender. Of course, this would be more of an industrial grade version of it, but you are not really getting a watered down version when you buy their 5200. There are also some that use the BlendTec brand, which is also a very powerful and well-reviewed blender. They also use VitaMix and Smoothie King and Java Juice. It's pretty much understood that it's the go-to blender when you need smoothies or blended drinks made right every time, when your franchise depends on it.
Do Blenders Destroy Nutients?
Some people may wonder if the blending action breaks down the nutrients to the point that they aren't effective any more. However, this is not the case, and by blending fruits and veggies you are making them more digestible, since your teeth don't have to do the work any more, and you don't have to worry if you've chewed them up enough before you swallow. By getting the mastication step completed for you, it enters your stomach and then your liver pretty much pre-digested, as gross as that sounds. But since your digestive organs have less to do, the nutrients can enter your bloodstream more efficiently, which is why most people say they feel great when drinking a smoothie, or blending up a healthy beverage.
Our Blender Recommendation
Depending on what you need it for we recommend going with the blender that will dovetail nicely with what you currently have in your kitchen. Some people need a bigger, more multifunction blender, while others just want something they can take out and quickly use, wash, and put away. We would recommend the Vitamix 5200 if your budget allows it, as this will make it so you don't have to look for a blender again for several years. The Ninja System is a worthy alternative at a more attractive price. If you just want something small for smaller jobs the Magic Bullet has gotten consistent approval for several years now, and has spawned several copycats.
Just be sure to pick a blender that you're going to like, because if you do you'll probably end up using it every day in the kitchen.