Getting your home stocked with the right cleaning products can be a chore in itself. The good news is that once you have the right arsenal, you can keep your home clean and germ-free quite easily, with only a little bit of expense to maintain your inventory.
The world of cleaning products is a multi-million dollar industry, so it's no surprise that there are always new and innovative products entering the market. These manufacturers know that if they get it right they will end up in most homes in America, and a huge windfall of profits will follow. As a consumer, your job is to sort out the winners from the losers, without breaking the bank in the process.
The Major Areas of Cleaning
Most of the focus ends up on the common areas of your home, with emphasis on the bathroom, and the kitchen. There will always be new bathroom cleaning gadgets coming out, because nobody likes cleaning this room, and therefore most people are willing to try anything to help make it easier. The kitchen is another important area because that's where the food gets made, and where many families spend a lot of time together. It also lends itself to a lot of foot traffic and food spills, and can be a task to clean up.
Other parts of the home are the floors. Think of the Swiffer Sweeper success story. All it did was provide people a better way of sweeping and moping their hard floor surfaces and presto, many people bought it. That's sometimes all it takes, a small twist on a pre-existing method.
How to Find the Best Cleaning Products
In a world with more cleaning products in it than there are messes, it can seem like there's too many options to choose from, and a lot of misleading information out there hyping up products that don't work. There are a few tricks you can employ that will help ensure you choose items that have the best chance of success. It can not only help you pick a great product, but help you avoid the major disasters that are out there as well.
Trusted Manufacturer
One way to know that something will probably work is if it is made by a manufacture that is known for its quality products. For example, the makers of the cleaning agent Scrubbing Bubbles also make other cleaning products. When they promote these other products they always mention that it's from the makers of Scrubbing Bubbles. This is because many people are familiar with the effectiveness of their original product, and will make the leap to trust the new product unless proven otherwise.
Mild Claims
Some products really trump themselves up and rattle off claim after claim. Others will exaggerate how horrible a situation is, even if it's just a minor problem in your day. Both of these methods are proven at generating sales of a product, but can lead to much disappointment when you find that they can't live up to their outlandish claims.
Over-Delivery
Many of the products out there will promise the world in a bottle, but when you get them home you find that they aren't all they're cracked up to be. You want to look for a product that doesn't promise the world, but does a fantastic job and does what it's supposed to. These products are out there, but they're harder to spot hidden behind the loud, hyped-up infomercials out there.
Product Review Recaps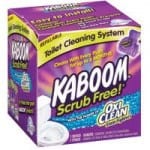 Kaboom Recap
Kaboom markets itself as a complete cleaning kit, and also points to the fact that it contains the cleaning agent Oxy Clean so that it should be as effective as that is. They also purport having a No Scrub cleaning system where you can apply it and just wipe it off without any elbow grease.
After evaluating this we decided not to recommend it, mostly because it didn't live up to some of its claims. However, you may still find some of its features useful, and it is worth checking out our full evaluation to see if it is something you can use in your home.
See our full review of Kaboom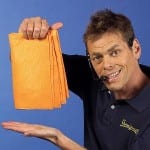 ShamWow Recap
Who can resist the ShamWow after seeing its ads? Even if you had zero desire to add a chamois cloth to your house, you want this one after seeing it put to use. Maybe you don't have a gallon of water to soak up too often, but if it ever happened you'd be ready.
After fully delving into how this product performs in real life, we decided to give this product our seal of approval. For around $20 it's a one-off purchase that will load you up with more chamois clothes than you'll ever need.
See our full review of ShamWow


SpongeTech Recap
SpongeTech promises to give you a car wash quality car wash from the relative comfort of home. With their multi-sponge system they say that you can wash and wax your car at the same time, thereby saving yourself the trip and the extra expense of getting it done at your local car wash.
When times are tough you might start thinking of ways to cut back on expenses, and in this economy more of us find ourselves doing more work from home rather than having pros do it. When put to the test does SpongTech perform? We break it down for you.
See our full review of SpongeTech


Laundry Balls Recap
The concept of using laundry balls instead of conventional laundry detergent and dryer sheets has that space age sort of feel to it, but can it really work? Most people are content to use regular laundry soap but it has two major drawbacks, it's expensive and it pollutes the environment.
Laundry balls are more eco friendly, and can be a real cost saver if they work. So we put it to the test and discovered that they do a pretty good job of getting clothes clean, and keeping wrinkles out of your clothes while they're in the dryer.
See our full review of Laundry Balls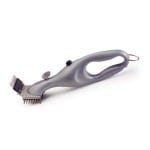 Grill Daddy Recap
When your grill becomes a charred mess it can actually prevent you from cooking out as much as you'd like. There's no really good way of getting into all the corners of the grill, so many times we just say forget it. That's what Grill Daddy hopes to remedy by combining the awesome power of steam with a handy grill brush.
A real life test showed that the Grill Daddy performed pretty close to the way it is shown to in the informercial. Check out what else we found when we explored this product's claims.
See our full review of Grill Daddy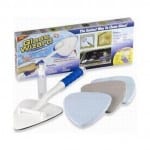 Glass Wizard Recap
The Glass Wizard is great if your home has a lot of windows and mirrors in it. Cleaning up so many glass surfaces can be a real chore, especially if they are in hard to reach places. The system here helps in most of these situations because you can attach it to a broom handle and reach those high places.
It also worked great for getting behind the faucets in the bathroom. It did have one drawback to it, and didn't quite live up to one of the claims that they make. Find out which one in out detailed investigation.
See our full review of Glass Wizard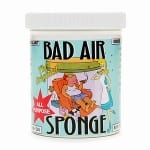 Bad Air Sponge Recap
If the Bad Air Sponge works then every home should have one. All you have to do is open it and let it go to work. It is designed to pull in all of the bad odors from the air, leaving nothing but the good air leftover.
So does it actually sniff out these bad odors? Feedback from actual users is mixed, with some saying it makes a real difference, and others likening it to regular air fresheners. Find out what we found out by going deeper into how it really works.
See our full review of Bad Air Sponge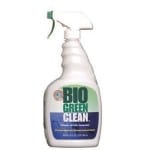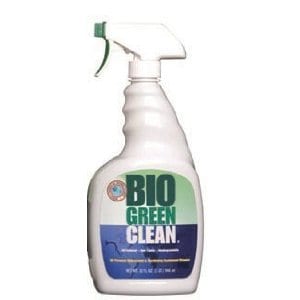 Bio Green Clean Recap
The impressive claim by Bio Green Clean is that it cleans better than conventional cleaning methods, and uses only natural ingredients. This means that you can clean up stains and messes without worrying about adding to global pollution levels.
At first glance it may seem expensive, but we broke it down for you in our full analysis and ended up recommending it. As long as you buy it in concentrated form and then dilute it you end up bringing the cost down and getting all the benefits.
See our full review of Bio Green Clean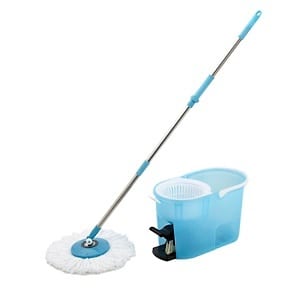 Hurricane Spin Mop Recap
The point of using the Hurricane Spin Mop is that you don't have to wring out your mop and you can simply drop it into the bucket, step on a pedal, and have it spin the mop free of any excess water.
This greatly cuts down on the amount of time spent mopping, and also means you'll be stooping over less, and you'll have to use less elbow grease and strength to do the same job. The only question left to ponder is whether it does what it says, and we found the answer for you.
See our full review of the Hurricane Spin Mop


Drain Sweep Recap
The Drain Sweep is a way for you to become the plumber for your own home, reaching into a drain and clearing out the reason for the clog. It's not a very expensive product, so we gave it the Try rating, as long as you don't expect it to work wonders.
But for minor clogs, like hair or other debris that is getting in the way of the water flow, it has shown to work in some instances. Will you put your plumber out of business? No, but you might save a few house calls, which would make it worth it and then some.
See our full review of Drain Sweep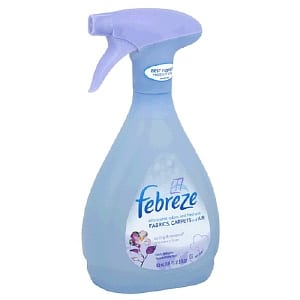 Febreze Recap
Febreze is so innovative it actually has a patent for the way it works. Like many inventions they didn't set out to make an odor eliminator, it just sort of happened. What is does is traps the odor molecules in the Febreze molecules.
So technically the odor is still there, you just can't detect it because it's surrounded by Febreze. A pretty clever innovation and it's no wonder so many homes now rely on Febreze to keep things smelling good.
See our full review of Febreze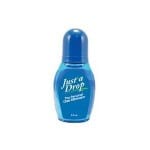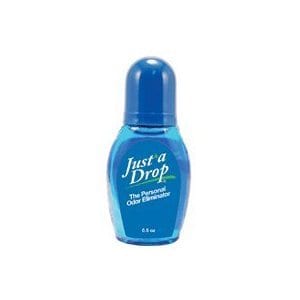 Just a Drop Recap
Just a Drop has you adding a drop of toilet bowl freshener into the toilet before you do a number two. The promise is that by being proactive you will avoid the situation of fouling up the bathroom air even before it starts. They say it's great for home use, and the bottle is portable so you can travel with it and never worry about stinking things up.
The feedback that it's gotten suggests that it does help the situation, but it doesn't quite eliminate it as promised. That's why it's a good idea to take before and after steps so that you bring a well-rounded strategy to the table and nix any possible offensive odor.
See our full review of Just a Drop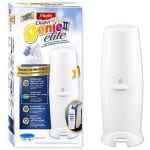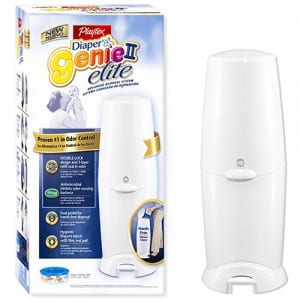 Diaper Genie Recap
The Diaper Genie says that it can help you combat the foul odors that come from traditional diaper bins, and allow you to take out the diapers less often, and without stinking up the surrounding environment. The diapers get sealed up individually in their own airtight compartment.
This means that you're never left with a pile of dirty diapers, and it also means that you can essentially empty the bin less often. The new model helps you to keep it hands free so that if you're up to your elbows in diaper mess you can still use it without making an even bigger mess.
See our full review of Diaper Genie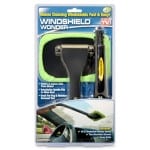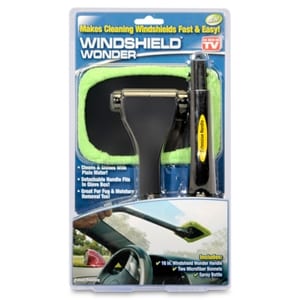 Windshield Wonder Recap
If you're tired of feeling like a yoga instructor just to clean your car's windshield, here's a method that promises to make it easier for you. The Windshield Wonder has an extending arm that makes it so you can reach all the way to the end of your windshield without having to stand on your head, or reach your arm to full capacity.
The other nice thing is that the cleaning agent it uses is simple tap water, so you don't have to worry about trying to fill it with a proprietary solution, although you can also use glass cleaner.
See our full review of Windshield Wonder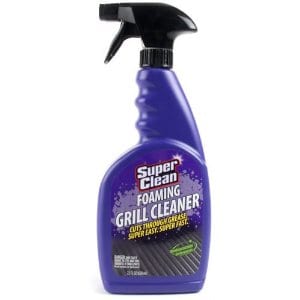 Super Clean Recap
The Super Clean product line up comes in a package that provides you with everything you need to clean all different areas of your home. They say that their products are guaranteed to work, so they have a lot of faith in their cleaning ability. The big draw here is that you'd spend less time scrubbing, and less effort in the form of elbow grease.
We ended up giving them our Thumbs Up rating because at the price they're offered t you can spend $20 and be set for cleaning products for awhile, and have everything covered.
See our full review of Super Clean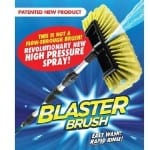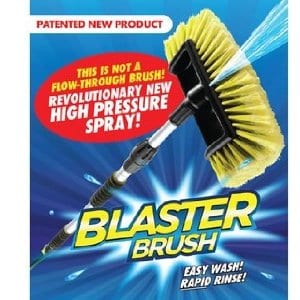 Blaster Brush Recap
The combination of a pressure washer and a scrub brush means your cleaning options are only limited by your imagination with the Blaster Brush. One of the best uses is for your car, allowing you to give it a car wash without having to pay for the pros to wash it.
But it should also be able to wash windows, and anything else that lends itself to being powerwashed, like a boat or RV, and hard to reach areas that the water can be sprayed on, like second floor windows. The extra strength of the water pressure is what does the trick.
See our full review of the Blaster Brush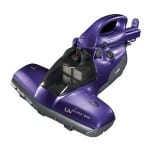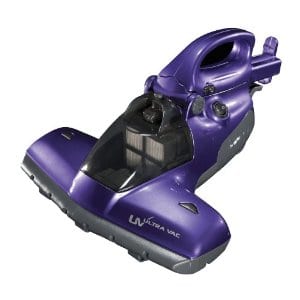 UV Ultra Vac Recap
The UV Ultra Vac is based on the premise that the UV light it emits will kill the dust mites living in your bedding and common places like the sofa. They are pretty confident that their product works and have set it up so that it's very easy for you to try it out in your home.
We ended up giving it a Try rating because worst case scenario you spend a little bit to try it out and you're back where you started. But if you find that it eases your allergy symptoms it's a bargain and you'll be glad you tried it out.
See our full review of the UV Ultra Vac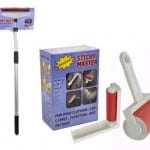 Sticky Master Recap
The Sticky Master comes in three different sizes so you'll be able to tackle all sorts of tasks with it. The big roller can be used for big cereal spills or other large areas. The regular size can replace your ordinary lint roller, and the travel size can go with you so your clothes always look pristine.
There are plenty of uses for lint rollers that you might not have thought about, since the stickiness on this is supposed to last and last, you just rinse it off, and it's supposed to be ready to go again once it dries.
See our full review of Sticky Master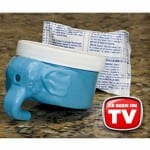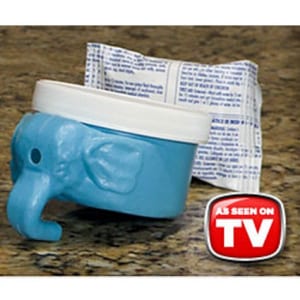 The Little Blue Elephant Recap
The Little Blue Elephant is a cute little invention that goes into the back of your toilet and promises to keep your toilet bowl clean by working at the source. Other toilet bowl cleaners attach to the bowl itself, and rely on the water being flushed over them to activate.
But the Elephant hangs onto the water valve in the back and so it's only using the water that ends up in the toilet, not what is used to flush the water down the hole. This means you're left with a constantly clean bowl – in theory.
See our full review of The Little Blue Elephant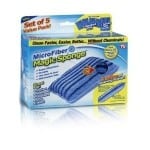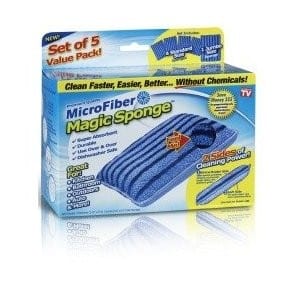 Microfiber Magic Sponge Recap
We tested out the Microfiber Magic Sponge – and no they didn't send it to us for free, so you can be sure we didn't adjust our review. The results we got were pretty impressive, and we ended up keeping it on board as our go-to sponge in the kitchen.
It's no surprise, microfiber technology has been around for awhile now and it just keeps getting better and better as new manufacturing techniques are employed. The result is that you end up getting a sponge that can pick up more liquid than other similar-sized spongers. It's also washable and reusable so you spend less money over time.
See our full review of the Microfiber Magic Sponge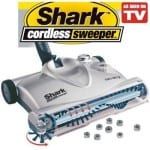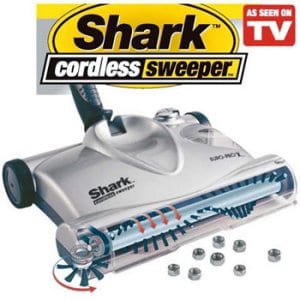 Shark Sweeper Recap
Shark has been ruffling feathers left and right. First they shook up things at Dyson, Inc by coming out with their Navigator Lift-Away, and now they seem to be targeting companies like Dirt Devil with this Sweeper of theirs. They seem bent on world domination, or at least vacuum cleaner and sweeper domination.
The Sweeper they offer here may have missed the mark a bit, and doesn't score as high of reviews as their Navigator model did in the vacuum arena. Perhaps they'll release an updated model soon so they can avenge themselves.
See our full review of the Shark Sweeper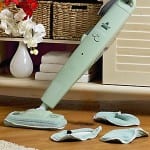 Bissell Steam Mop Recap
If you're familiar with the name Bissell you probably know it's synonymous with steam. That's their claim to fame, and so it's only natural that they would want to get in on the steam mop rage that's sweeping the nation. This model says you don't even need to use any cleaning chemicals with it, since the steam acts to disinfect while it cleans.
The feedback has come in, and the good news is that Bissell has done it again, providing a quality steam mop at an attractive price, with removable and washable heads so you don't have to keep buying disposable replacements.
See our full review of the Bissell Steam Mop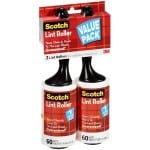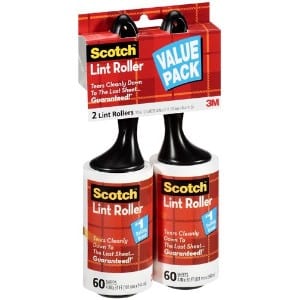 Scoth-Brite Lint Roller Recap
This is your classic lint roller, which has been targeted recently by so-called "forever" rollers that are supposed to be able to be washed and reused. The reviews on those have been mixed, and many people find themselves still in need of a quality lint roller.
Scotch has been so successful with the sticky that Scotch tape is used to refer to invisible tape the way Kleenex means tissue. You'd expect the same sort of quality here, but see whether or not they have another success here or if they dropped the ball on their lint rollers.
See our full review of the Scoth-Brite Lint Roller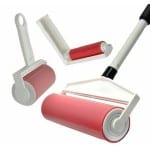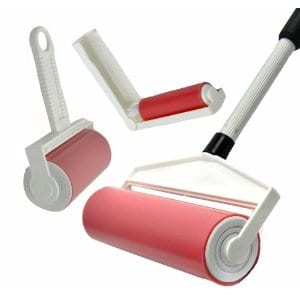 Mr. Sticky Lint Roller Recap
From what we could determine, Mr. Sticky is losing the race when it comes to the best reusable lint roller on the market. There are simply other brands that seem to be bringing their A game. The theory here is that its sticky coating is state of the art and can withstand washing and come back sticky.
What we're seeing though is that most people that try it have a complaint or two about how well it keeps its stickiness, and how effective it is when you actually put it to use around the home.
See our full review of the Mr. Sticky Lint Roller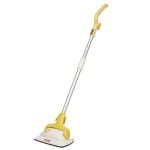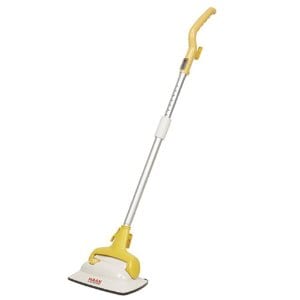 Haan Steam Mop Recap
Haan is trying to shake up the steam mop scene by offering specialized mops for different tasks around the home. They each come with a slightly higher price point than you might be used to if you've been shopping around for a steam mop. But they attempt to make up for it by focusing on quality.
Everything we saw on Haan steam mops showed that their products deliver, but you might be served just as well with one of the other multi-purpose steam mops out there that clock in at a lower price. It's all about getting value for the dollar and a product that works.
See our full review of the Haan Steam Mop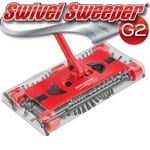 Swivel Sweeper G2 Recap
The G2 by Swivel Sweeper is the next generation model, and you can tell that they used some of the feedback from their initial release to make this one better. It picks up from all different directions, but the feature that gets the most talk is that you don't have to touch the dirt tray in order to empty it.
They've focused on making this as hands free as possible, so you don't have to get messy, and can quickly clean up various messes around the home. If you've been looking for a quality sweeper for light jobs, this could be it.
See our full review of the Swivel Sweeper G2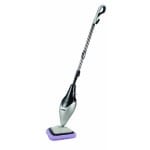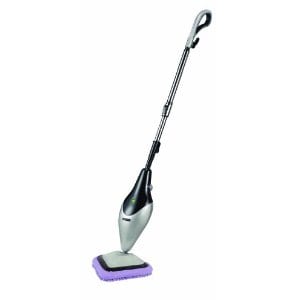 Bionaire Steam Mop Recap
All evidence points to the Bionaire steam mop being a dud. They aren't a company that is focused on creating steam mops, and seem to have tried their hand at a new endeavor. The only problem is there are other companies whose core business model is creating and improving on their already released models.
But you don't have to take our word for it, there are plenty of others that back up what we'r saying. Our decision was based on the aggregated feedback from actual users that said they were unhappy with their purchase.
See our full review of the Bionaire Steam Mop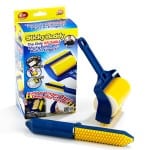 Sticky Buddy Recap
The Sticky Buddy makes sure that you don't have to worry about disposing of used up lint rollers, since they're supposed to be reusable, you can wash them and reuse them again and again, and it should retain the stickiness for you. This should open up a new realm of possible things to clean with it.
You can try it on furniture to remove pet hair, or you can pick up loose debris from floors, carpeting, and more. The more you use it the more things you'll think of to use it on. See what others are saying about how well it works in real life.
See our full review of the Sticky Buddy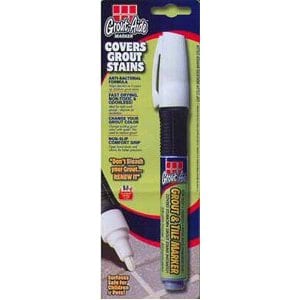 Grout Aide Recap
It may just look like a pen or a Sharpie marker, but the Grout Aide says that its design gives you the precision you need to make quick work of dirty grout. It's a cover up that is meant to go over the lines in your bathroom and shower and restore it to its original appearance.
You're supposed to match up the color with the color of your grout. Don't think that this is going to be quick work if you have a lot of grout to cover. It's still time consuming, but requires less elbow grease than scrubbing.
See our full review of Grout Aide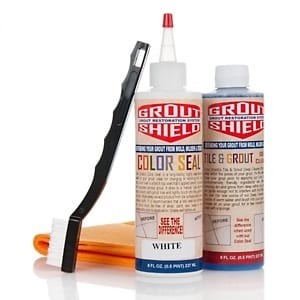 Grout Shield Recap
As the name implies, Grout Shield should help make it so you don't have to clean your grout as often, and when you do it should be easier to clean than normal. That's because it's putting a protective coating over your grout lines so that the porous nature of it is gone, and what's left is a slick substance that repels dirt and grime.
The best method appears to be to use a cleaning agent on the grout, or have it professionally cleaned, and then apply the Grout Shield to make the problem stay gone.
See our full review of Grout Shield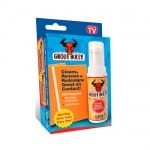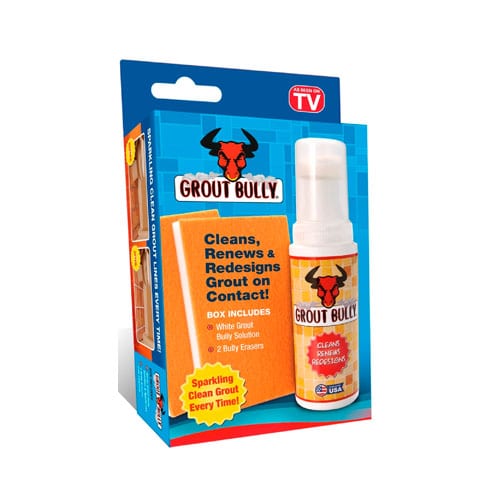 Grout Bully Recap
Our at-home, unpaid test of the Grout Bully was pretty demonstrative that it doesn't do what it says, that it's a pain to apply, and that it takes up a ton of time to apply it. You'd think that would be the end of it but there are a lot of users that had a different experience with it, and say that it works just fine
This is one of the most heavily debated products available on the market, with vocal users on both sides debating the effectiveness of it. Check out the debate at our full review and decide for yourself whether to try it.
See our full review of Grout Bully


Damp Rid Recap
The verdict on Damp Rid is split pretty much in half, with some saying it works as expected and others saying that it didn't work for them. Our research uncovered that while it may help to dehumidify a room, it's not strong enough to outdo an electric dehumidifier, so you have to have reasonable expectations.
In rooms and areas that are typically moist by nature it should help to make them drier. It may not be enough to get a big job done, but as far as daily maintenance goes you should be all set with this.
See our full review of Damp Rid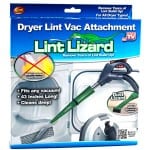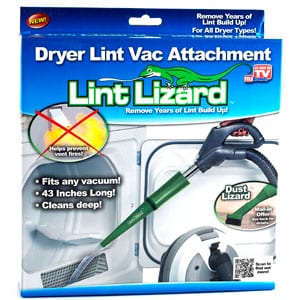 Lint Lizard Recap
The Lint Lizard says that it pulls out lint from your dryer ducts so that your dryer can function more properly, and you can avoid a potential fire. The claim is that when your dryer has clean ducts it will perform better, saving you electricity and therefore costing you less money.
It's supposed to provide suction power and a specialized attachment to your vacuum that gets the lint that is tucked deeply in your dryer ducts. You should be able to have shorter drying times if it works as advertised, but that's always a pretty big if.
See our full review of Lint Lizard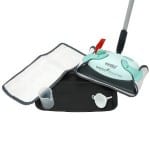 Eureka Enviro Steamer Recap
Almost all steamers are environmentally friendly because they only need water in order to function. This Eureka model is really playing on the idea of being more green by using their product. The unit comes with reusable and washable heads so that you're not disposing of anything.
Steam is an all-natural disinfectant that doesn't leave any residue behind, and can usually power through stains and messes that conventional cleaning agents pass over. The premise here is you can knock out hard to clean stains using steam, and simply wipe them up when they've been broken down.
See our full review of Eureka Enviro Steamer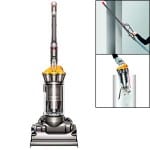 Dyson DC33 Recap
The DC33 was one of the first models that Dyson released, and in its day it was a revolutionary vacuum that put the other floor models to shame. These days it still holds its own, even though there are plenty more vacuums that mimic its innovation and provide similar results.
The big question is whether or not this Dyson model is still worth the big price tag. This is priced at a point that is less than newer, more advanced models, but still higher than most conventional vacuums you find at the store. It's hard to argue that Dyson didn't come up with a good technology with their "never lose suction" design, but is it still relevant in the market?
See our full review of Dyson DC33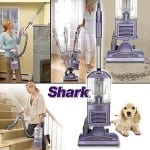 Shark Navigator Lift-Away Recap
The Shark Navigator Lift-Away has set its sights at giving Dyson a run for their money, offering many of the same features at a fraction of the price. They have many head to head demonstrations that show the Shark is able to hang with the Dyson, and in some areas outdo it.
If you have been in need of a new vacuum and didn't want to swallow the price of a Dyson, this might be a viable alternative for you. See our full review to see if real buyers agree with the claims.
See our full review of the Shark Navigator Lift-Away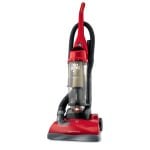 Dirt Devil Breeze Recap
Clocking in at just $50 this is a tenth of the price of some of the higher end vacuums out there. The Dirt Devil Breeze is not trying to say it's as good, but it's trying to find a spot in your home for quick jobs where you don't really need a full sized vacuum.
They make a pretty food case for giving it a try, and definitely if this is your vacuum budget you wouldn't be too bad off with it. It might not last as long if you use it a lot, but this is a trade off for a lower price.
See our full review of the Dirt Devil Breeze

Things to Avoid
Your instincts can help you out here, as you can usually spot a flop a mile away when it comes to cleaning products. The old adage that if it seems too good to be true, it probably is, is very apt in this market. If a cleaning product is shown to miraculously do away with a mess, and it makes you do a double take, it's probably not going to work.
You should also avoid things that can harm the environment. Many cleaning products out there do not consider the Earth when they make these toxic substances, and by using them you are contributing to a major problem. These liquids have to end up somewhere, and they usually make their way into sewers, lakes, and rivers, and even into our drinking water.
You should also avoid multi-purpose cleaning products because each mess has its own best way to solve it. Very rarely can you find one cleaning product that will work on multiple stains, messes, and spills. Although many of the steam-based cleaners promoted these days promise that you can clean all over your home with steam, and this is also an eco-friendly way to get your home spic and span.
So Do Any Cleaning Products Really Work Like They Say?
Cleaning things up has been a huge industry for several decades now, and they are always coming out with new and improved chemicals and contraptions that are designed to give you a cleaner, shinier home, car, clothes, and more. The fact is that many of these products do a good job at getting the job done, but there are a few downers in the bunch.
From our research, we have found that roughly 70% of cleaning products work as described. The problem is that some of the most heavily promoted, best-selling products are the ones that don't work. For whatever reason, either because of a clever marketing campaign, or just repetitive advertisements, people still buy into the claims and buy the wrong products.
But there is still hope, because many of the products do work, and will make your home a cleaner place. It won't change your life, the way they're shown to in the ads, but it will increase your quality of life a smidgen, which can accumulate into a really nice standard of living.
Our Recommendation
Use your best judgment when researching products, and try to go for those that don't harm the environment too much. The good news about cleaning products is that they usually don't cost too much, so if something doesn't work you just move on to the next entrant. Just remember to keep your expectations low, and give the product a fair shake when you try it out. You may have to try a few different cleaning products that don't work before you arrive at the one that does.