Making your home a more livable space is a high priority for most people. Manufacturers know this and are always trying to bring new products to the market to help you feel more cozy and make your house a home. Some of them are handy, others are a disaster, so we're here to help you sort it out.
The reason the home gets so much attention is because it's where we spend most of our time. It can also take quite a beating with kids and pets running around. That's why a lot of the gadgets you'll see for the home and kitchen are geared towards clean up and safety. But you'll also find things that are supposed to make life a little easier, and hence more enjoyable.
Ultimately it's up to you to decide what's right for your home. You've got the best idea of which products are a fit, and which aren't, and which ones you can actually see yourself using. We've done our best to evaluate the products you find on our site, and size them up as to whether or not they live up to their claims. But it's up to you to determine if the claims they make would actually improve your quality of life.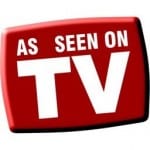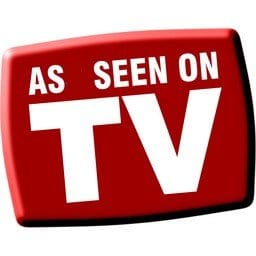 As Seen on TV
You've seen them, we all have. They used to be just on late night TV, but now you can catch them pretty much 24 hours a day. There's even entire stores built around them. The As Seen on TV products that you either love or hate. In the past they made a few enemies by being cheap and not working the way they're depicted, but they're reaching a new era and are adapting to people being able to spread the word on the flops.
That's where we come in as well, alerting you to the ones that are helpful, and helping you avoid the ones that will waste your $19.95 plus shipping and handling.
Go to our As Seen on TV Reviews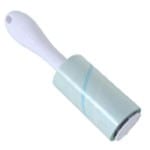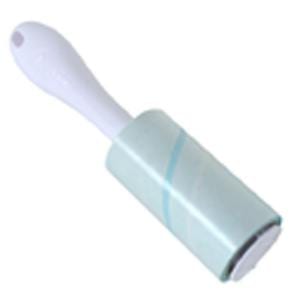 Lint Rollers
Lint rollers used to be just for lint, now they claim to be able to pick up all sorts of things and last forever. That's a pretty big claim because forever is a long time. But they say that you can wash off and reuse the newfangled lint rollers. We were intrigued by these claims and had to take a closer look at what people were saying about them.
What we uncovered was that there are the good, the bad, and the sticky when it comes to today's lint roller line-up. See which ones we're stuck on, and which ones failed the lint test.
Go to our Lint Roller Reviews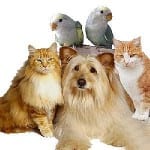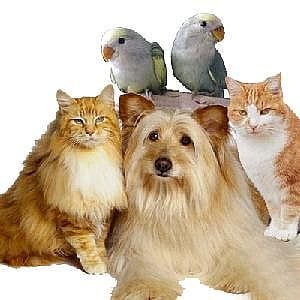 Pet Products
Giving your dog or cat the best life experience possible is what most owners feel their job is. The flip side of that is you want them to put the smallest dent on your lifestyle as well. Today's pet products try to accomplish both goals, making pet ownership easier on you, and making life easier or more fun for them.
But it's not easy getting pet products right. In fact it's much easier to get them wrong, and pet owners are some of the most discerning product reviewers out there. Items either work, or they don't. There's not a lot of middle ground here.
Go to our Pet Product Reviews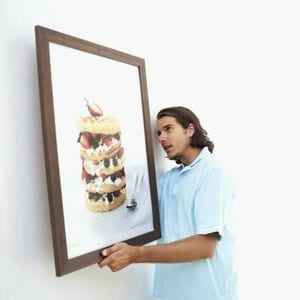 Picture Hangers
If you're used to have a bear of a time hanging pictures, of you're renting a place and can't tear up the walls, you probably have a lot of pictures, mirrors and other items meant for walls that are unhung and unsung. But there are plenty of new ways to get those products where they belong, and many of them don't even require any tools.
So put away the hammer and nails, and fret no more about what your landlord will say when you move out. These often leave only a pinhole, and there are even ones that leave no markings behind at all.
Go to our Picture Hanger Reviews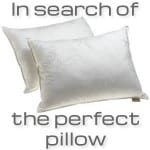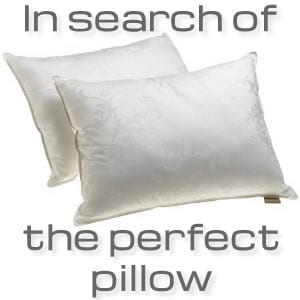 Pillows
The cornerstone to a good night's sleep is in the pillow. Sure the mattress is important but if you have a nice mattress and a lousy pillow you'll still lie awake a night, or toss and turn trying to get comfortable. When your head feels right, everything else seems to fall in place, and some new pillows can actually work to keep your entire body aligned.
But some of these specialty pillows can be all fluff, with inflated price tags and not a lot of justification for the mark ups. We try to break down which ones are worth it and which aren't.
Go to our Pillow Reviews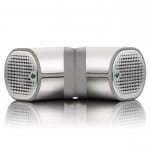 Portable Speakers
Most portable devices comes with very poor speaker systems. It's really not the fault of the manufacturer, because it's hard to make quality speaker when handheld devices like iPads, iPhones, and smartphones are getting thinner and thinner. But if you like to have your tunes broadcast you'll want to upgrade to small-sized speakers that can go anywhere.
Most of these small units are relying on an accordion style so that you get bass as well as treble and your music sounds more like the way it was intended to sound.
Go to our Portable Speaker Reviews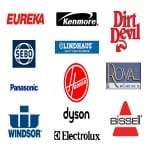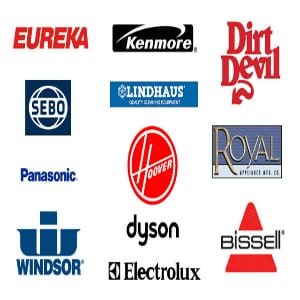 Vacuum Cleaners
Vacuum cleaners have always been big business, but today's line-up of what's available is totally revolutionary compared to what was around just 20 years ago. They're getting more and more sophisticated, or at least that's what they hope you'll believe.
There are basically three tiers when it comes to getting vacuum, you can get the name brands that you recognize for a lower price, or you can get a premium vacuum for about 3-4 times the price, or you can get an ultra-premium vacuum for about 10 times the price. We help you determine which way to go.
Go to our Vacuum Cleaner Reviews

Products for Your Home
So many companies out there are trying to develop products for the home because it's such a big industry, and most everyone is looking for ways to make things nicer on the homefront. You've probably gotten pretty good at recognizing what you need, and what would work in your situation. The best way to find what you need is to sit down and right a list of your biggest pet peeves about your home. What really drives you crazy on a weekly or daily basis? Write them down, and then assign an importance to them. This will help you from getting off target and you can seek out only what you need.
There are so many fun products you can buy for the home, so don't be afraid of a little trial and error. Even with our filtering process there are some duds that slip through the cracks. So try them out and put them through their paces and be sure to report back on whether we got it right or wrong.
Our Recommendations for Your Home
It makes sense to outfit your home with some creature comforts, after all it's probably the place you spend most of your time. You might spend a bulk of it sleeping, so a good mattress and a good pillow set are a good place to start. A clean home is also a comfortable home so a high quality vacuum can work wonders. Basically anything that can make your life a little easier, and make you feel a little better about your home, where you live, is worth it.