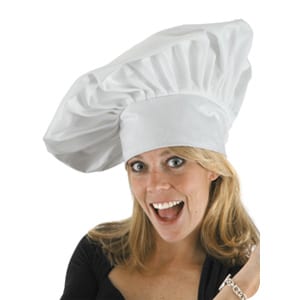 You can't really argue that kitchen gadgets aren't massively popular. They are so many of them we actually had to make a second page to hold them all. Here is page two of our series of kitchen gadgets.
It just goes to show that Americans love their kitchens, and anything that makes life easier in the kitchen will get its moment in the spotlight.
We've designed these review recaps to give you a quick idea as to whether you should buy it or not, but be sure to check out the full review for anything that catches your attention for the full scoop.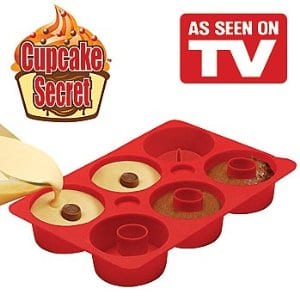 Cupcake Secret Recap
If you like cupcakes but are sick of being disappointed by having nothing in the middle, then Cupcake Secret is for you. They've figured out a way for you to put just about anything in the middle of a cupcake, and they also let you leave it hallow so you can add frosting and other goodies after they're baked.
If you're a dessert enthusiast this is pretty much a must have for your kitchen, as it takes cupcakes to a whole new level, and lets your imagination run wild. Get creative with pieces of candy bars, mix up different frosting flavors, and have fun!
See our full review of Cupcake Secret


PressDome Recap
The theory here is that you're supposed to be able to use PressDome on any size plate or bowl and it creates a vacuum seal that keeps your food fresh. They give some examples of saving a plate of warm food for someone that is running late for dinner, or quickly sealing up leftovers.
They also say that you could bring your lunch to work in this manner, just bringing the entire plate and the vacuum seal will hold the entire time, both on the commute and in the refrigerator while you're working. See how well it actually works in our full review.
See our full review of PressDome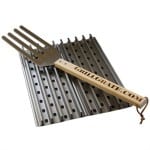 GrillGrates Recap
The idea behind GrillGrates is that they basically replace your current grilling surface, and by doing so allow you to avoid a lot of the problems that come with grilling the old fashioned way. They say there won't be any more flare ups, and your food will cook better because it retains the juices and keeps things moist.
The other draw to this is that with the special spatula you won't have to pry your food off of the grates any more, as this allows you to get under the food and lift it up, giving you leverage.
See our full review of GrillGrates


NutriBullet Recap
The NutriBullet is trying to make a category all by itself. They say it's not really a blender, because it doesn't blend things the way you might be used to. They also say that it's not a juicer, because it doesn't juice things like a traditional juicer does. They say that it liquefies foods, and unlocks their latent nutrients.
Depending on how far you get swept up in all of this hype, you may or may not want to get one of these for yourself. We evaluated it and sized it up against some of the competing blenders and juicers to see which is the best way to go.
See our full review of NutriBullet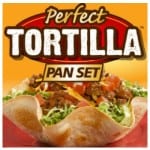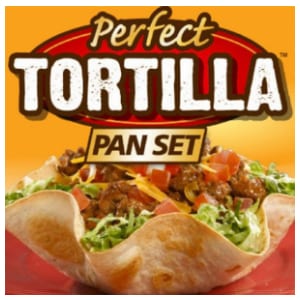 Perfect Tortilla Recap
This should really be called the Perfect Taco Bowl instead of the Perfect Tortilla, because what it does is makes taco bowl shaped shells that you can fill with whatever you want. They say the taste rivals that of what you'd get in a restaurant, but we remain a little skeptical. There's really no way to replicate the deep fried taste, and these are only baked.
However, that doesn't mean it's not a good buy, since a baked shell is going to be healthier, and it might be a good trade off for taste.
See our full review of Perfect Tortilla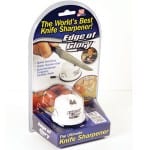 Edge of Glory Knife Sharpener Recap
Keeping your knives sharp is really important if you want to have a safe kitchen. This might sound odd, but a sharper knife is a safer knife. You have better control and less chance of slipping and cutting your finger while slicing and dicing foods. Many of the knife sharpeners out there are ineffective, leaving the door wide open for a company to corner the market.
The Edge of Glory has some built in features that make it seem like a good idea. For starters it's got a suction grip that keeps it in place so you don't have to hold it.
See our full review of the Edge of Glory Knife Sharpener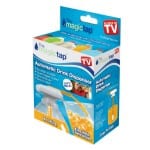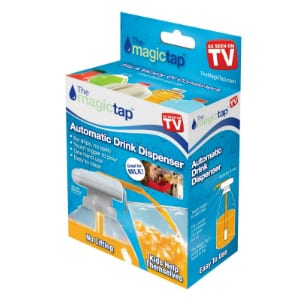 Magic Tap Recap
The Magic Tap is supposed to make things easier for kids and seniors alike. It takes big, hard to handle jugs of milk and juice and makes them dispense their goods with the ease of a fountain drink. One of the most obvious uses for this would be on a gallon of milk, since these are often the hardest things to pour when they're full.
By allowing your kids to get their own drinks and milk for their cereal, this is making the case that your life will be that much easier as a parent. And for seniors with arthritis this should help a lot.
See our full review of Magic Tap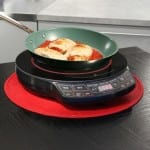 NuWave PIC Recap
The NuWave PIC says that it's a much better cooking surface than your stove top. This is because it transfers the heat to the pan, meaning that you're only heating what you need in order to get the job done. They prove this by using a pot with a wedge cut out of it, and the rest of the surface remains cool enough to touch.
The thing is that you will need a pan or a pot that is conducive to convection cooking. If you try to use the wrong pan with this you're going to be disappointed.
See our full review of NuWave PIC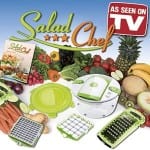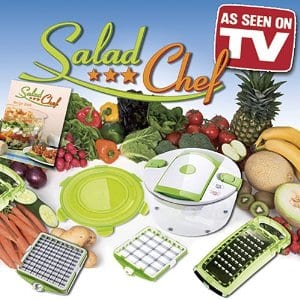 Salad Chef Recap
If you love to make salads, if you eat them at every dinner, you might want to consider getting a Salad Chef. This puts all of the process in one gadget, from preparation of the lettuce to the chopping up of all the veggies that go in it. Instead of dirtying up a bunch of bowls and knives and cutting boards, it's all contained.
This could also be a good buy if you've wanted to add more salads to your lifestyle. It might give you the motivation to make them more, and since it's easier you are more apt to use it.
See our full review of Salad Chef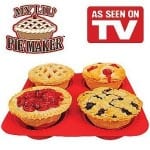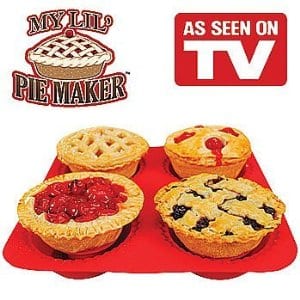 My Lil Pie Maker Recap
This is one of those products that it designed for the dessert guru. If you're always looking for new ways to impress your friends, family, and guests with your cooking and baking skills, this will put you over the top. It lets you make little mini pies that you might find in a restaurant, and lets you use your imagination to make them yummy.
They come out looking like smaller versions of full size pies, and they've definitely got that novelty factor going on. You can use your favorite pie recipes or follow their guide for success.
See our full review of My Lil Pie Maker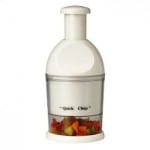 Gourmet Quick Chop Recap
The Gourmet Quick Chop might remind you of the Slap Chop pitched by Vince Offer, and the two are pretty similar. There are a few key differences though, and that will sway you one way or the other if you don't have a gadget like this yet. It's really easy to use, and we had one of our testers try it out, and she loves it for making salsa.
When you compare this to having to chop, dice, or even mince up vegetables it's a sure winner. When you're making a dish that has a lot of chopped up ingredients, this is a real time saver.
See our full review of Gourmet Quick Chop


Bacon Wave Recap
We didn't think you could get bacon to taste right from a microwave. So we were skeptical when it came to the Bacon Wave. After trying it out though, we found that it does in fact give you the bacon taste you're looking for, with a few key bonuses. The first is that it keeps the bacon out of its own grease, so it's inherently healthier than pan cooked bacon.
And also, the clean up goes a lot quicker, since it catches all the grease and is dishwasher safe. For the win! We were really surprised and ended up recommending this one for sure.
See our full review of Bacon Wave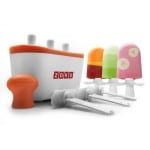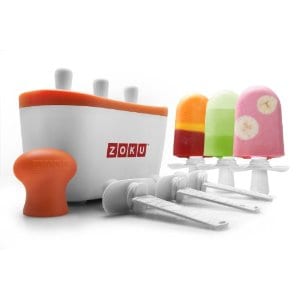 Zoku Quick Pop Maker Recap
The Zoku machine is a must have for long, hot summers. It allows you to make simple, and even very complicated popsicles. You can stick to the basics, or you can make gourmet quality popsicles from home. It's got a recipe book included, which walks you through the steps so you don't have to go it alone.
The great part is that it doesn't take forever to make them, so you don't have to wait overnight while they freeze up. They really have made it so it lives up to the Quick in its name.
See our full review of Zoku Quick Pop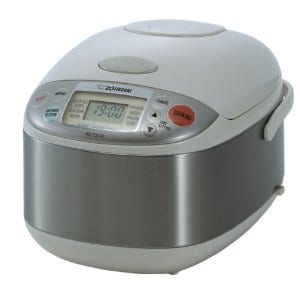 Zojirushi Rice Cooker Recap
Rice is a staple in many homes across the world, but in America it is usually relegated to a side dish for Chinese food. If you've been wanting your family to eat more rice, one way would be to get a rice cooker like the one from Zojirushi.
In Japan a rice cooker is found in just about every home, and it really takes the hassle out of making rice. You simply add the rice and the water and set the timer and the machine does the rest. This model has a lot of bells and whistles and ended up getting our Thumbs Up.
See our full review of Zojirushi Rice Cooker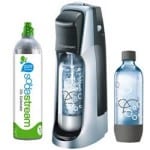 Sodastream Recap
What's really interesting is that the Sodastream gets such great reviews. It's a pretty novel idea, allowing you to make sodas and other beverages from home. It really puts you in control as to what sort of flavors you want to use, and even comes with a pretty extensive line of flavorings so you don't get bored with the same ones.
If you like to drink flavored beverages, and are sick of buying them from the store and using up all of those bottles and cans, this can be a fun and even a green way to do it.
See our full review of Sodastream

Kitchen gadgets like these are a lot of fun to try out. Take the pressure out of your purchasing decision by taking a more experimental approach to them. If you see something that catches your eye, give it a try. The price points are usually low enough to risk it, because if they work you're going to love them.