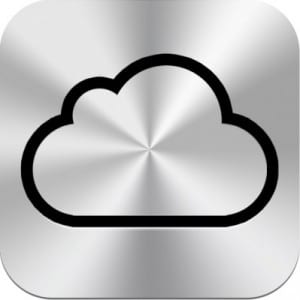 Backing up your important files has gotten a lot easier in recent years with the emergence of online backup. This allows you to get your files off of your computer and into the cloud for safe keeping. There are now several services for you to choose from, and each offer a few different features and benefits.
What is The Cloud?
The cloud is the term that they've given to a bunch of servers all interconnected. It's simply a way of storing things remotely, across multiple servers. So instead of dedicating a specific server to you and snoring it on a remote hard drive, they keep it on a server so that it is safer from natural disasters and easier to recover.
Choosing the Right Backup Service
All of the different services are essentially offering the same service. They'll take your files, either all of them or just the ones you deem most important, and upload them into the cloud. If you should ever need them again, you can simply download them at any time. This can be handy not only in the case of an emergency, but also if you're traveling, or otherwise away from your main computer. You can even access your files on multiple devices so it's great when you're on the go.
Online Backup Review Recaps
We've studied and tested out some of the most popular online backup services out there, and have a comparison rundown below. If you're interested in a particular service, you can see a more in-depth review with our findings and final verdict. We measured them for such things as upload speed, security and privacy, and of course value for the dollar. You don't want to spend more than you have to in order to have peace of mind about your files.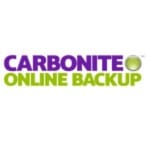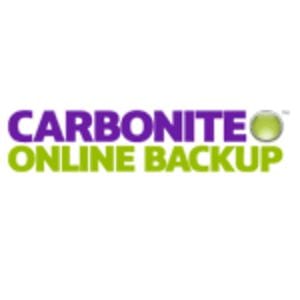 Carbonite Recap
The main draw to Carbonite is that you get an unlimited amount of space for a low cost. This allows you to backup your entire system, and also not worry about adding more files to your computer as you go along. They'll automatically upload each new file you create or that gets added to your computer, so you'll always be 100% backed up.
Their upload speeds could be a little faster, but as far as getting a good unlimited service at a fair price, we were pretty impressed. They should definitely make your list of services to try out.
See our full review of Carbonite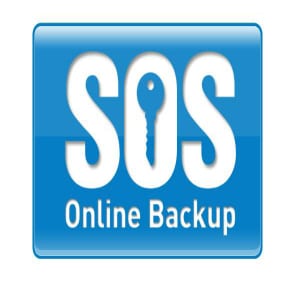 SOS Online Backup Recap
If your biggest concern is fast upload times, you should put SOS at the top of your list. This is their main bragging right, and it is one of the more important features to consider when evaluating online backup services. They also have the same bells and whistles you'd expect, like syncing up your computer so you're always current. They have different tiers of storage you can get, so make sure you know how much you need.
The prices are reasonable and they get good reviews from users. They got our nod of approval so definitely give them further consideration.
See our full review of SOS Online Backup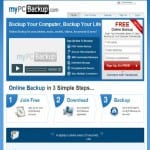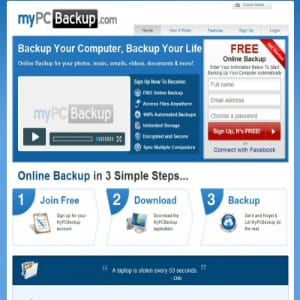 My PC Backup Recap
My PC Backup is getting a lot of attention, so we had to check it out to see what the fuss is all about. After giving it a go, we could see that it's a reliable service, and we were up and running with it fairly quickly. Syncing up two computers was easy enough, and all of the software functioned properly without any snags.
This would be one service we'd recommend trying out to see how you like it. Many of the different providers out there will give you a free trial, so it's always a good idea to test drive them first to see how you like them.
See our full review of My PC Backup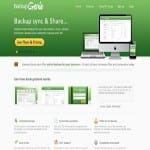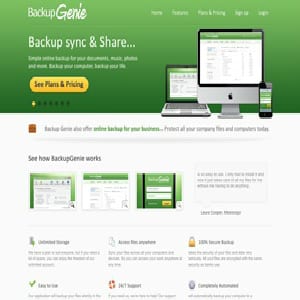 Backup Genie Recap
At $7 a month for 250 gigs of storage, Backup Genie is on par with other services. They do offer an unlimited plan for $3 more per month. They are a reasonable choice, and are gaining in popularity. The only thing you might be concerned about is that they're not one of the largest providers out there, so they may end up getting acquired at some point in the future.
Aside from that they are a solid choice, and they earned our Try recommendation. It's pretty much a matter of testing out your top 3 choices to see which user interface you like best, and see which price is the best value.
See our full review of Backup Genie


Egnyte Recap
Egnyte is pretty clever because they are tailoring their service to small and medium sized business owners. While most of the other services are focusing on personal plans, but also tossing in business plans, Egnyte is primarily pitching their service to businesses. It makes sense, because businesses usually have a fair amount of intellectual property that they need to protect.
The need for a file at a given time and place is also something that happens quite regularly in business, so it's nice to have this backed up and easily accessible from anywhere.
See our full review of Egnyte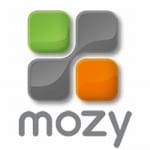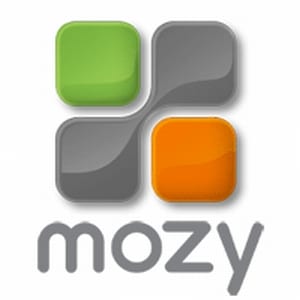 Mozy Recap
Mozy is another decent service you might want to try. They start you off with 2GB, which sounds like a lot but isn't really much and most people will blow through it pretty quickly. Of course that's the point because they want you to sign up for more storage. But it's good enough to get signed up and test out the features and functions.
When you do try it, make sure to test out the features that you think you'll be using most often, like how easy it is to access from different computers, and how well their mobile apps work.
See our full review of Mozy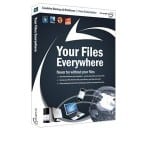 Livedrive Recap
Livedrive is doing a good job of providing value and doing the little things right. They are winning praise not only from users but also from tech critics so you know they're not just a flash in the pan. They're definitely worth testing out, that way you can see if it's the sort of service that gives you everything you need for online backup.
Check to see how easy it is to set up, and how fast it is to upload files. If it excels at those you can decide to subscribe or not.
See our full review of Livedrive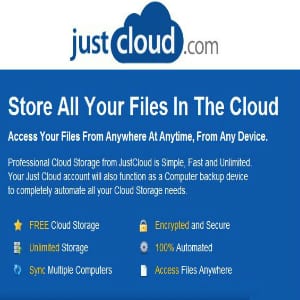 JustCloud Recap
After checking out JustCloud we concluded that while there's nothing really wrong with them, they just don't measure up to the other services available at the same price. It's a competitive marketplace, and they just don't have that wow factor that needs to be present in order to justify signing up with them over someplace else.
You can still give them a try with a free trial, but just be sure you size them up to a competitor so you'll see what we mean.
See our full review of JustCloud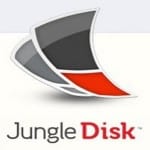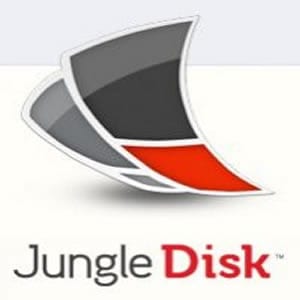 Jungle Disk Recap
Jungle Disk had two hangups we couldn't get past. The first is that there is some controversy over how secure your data is while using it. Big red flag there. The second strike was that they make it very confusing as to how much it costs, and how much storage you get. Who needs the headache when you can just get a very straightforward unlimited plan or something with X amount of storage for X price?
In the end we said to avoid them and go with a more secure, less-confusing competitor.
See our full review of Jungle Disk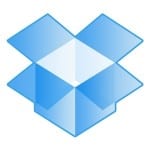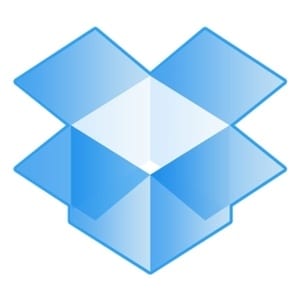 Dropbox Recap
Dropbox is probably the most well-known online backup service out there, and they are very user friendly and Web 2.0ish. It's easy to get things set up, and really easy to share files between two different users. They basically install a folder on your computer and anything you place in it becomes shareable with others that have permission to access your sharing folder. It's really drag and drop easy.
You can check it out for yourself because it's free to get signed up and get started. If you want to back up your whole computer of course that'll cost ya.
See our full review of Dropbox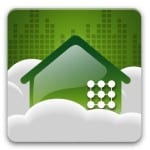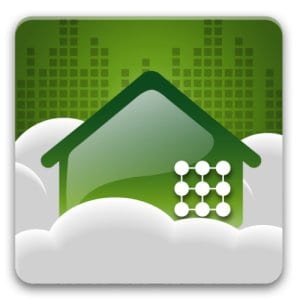 Crash Plan Recap
Crash Plan has a good name, because a lot of people don't work out a plan of what they would do if their computer crashed. Recovering your data can be difficult or in some instances impossible. That's why you should back up your files, but should you go with them?
If you're pressed for time and don't feel like trying them out, choose one of the other better-reviewed services out there. If you are game to try them all out, you can add this to your list to see how you like it.
See our full review of Crash Plan

Main Considerations
Since the price for all of these services is roughly the same, give or take a dollar a month here and there, you have to evaluate them based on other criteria. The first is how secure is your data once it's uploaded. It can be a little unnerving putting your important or sensitive data into someone else's hands for safekeeping. How can you really tell if uploading it is any more safe than just leaving it on your computer.
Security and Privacy Issues
After you've dealt with the security issue the next thing to worry about it whether the company itself is trustworthy. What if their employees are accessing your files and going through your data? Of course it's all supposed to be encrypted, but every day almost you hear of Internet companies getting hacked, or having security breaches from within the organization. Your computer is the last refuge of all of your private and personal information, so you need to go with a company that takes privacy concerns very seriously.
Multiple Computers and Unlimited Space
Two features that are most commonly requested are the ability to upload files from multiple computers, and the ability to upload as much as you want with no storage limits. If your household has more than one computer, it only makes sense that you'd want to back them up, but still keep everything separated. There are services out there that include this, and some that don't, so make sure that if this is important to you you get the right plan.
Unlimited storage, while it sounds appealing, is often not really necessary. Unless you have a job that requires you to store tons of data, or if you have a ton of photos, movies, and music, you can probably get by with a storage plan that has a cap on it.
File Sharing and Syncing
The next two features that are a big draw are being able to share your files with others, and being able to sync up computers so that you're ready to rock on each one. When you have two computers that are synced up, it makes it a lot easier to be able to get to work quickly on each one, or have all of your files at your fingertips when you need them. And being able to give people access to some of your folders is a pretty cool feature, and can come in handy when a file is too big to deliver as an email attachment.
The Importance of Creating a Backup
As more and more files are stored in the cloud, the importance of creating a backup gets smaller and smaller. For example, most of your personal information is stored in your email, which is cloud computing as well. You can check your email from anywhere, send attachments to yourself, and it archives all of your data over multiple years. There are also photo sharing and video sharing sites that are the cloud as well. It's a way of keeping them safe and off of your computer, and making them shareable and accessible from anywhere and on different devices.
But it's still nice to backup everything on your hard drive, just in case. Be sure to go through and get rid of any files you don't really need any more, or stick them all in a folder that you exclude from being uploaded. There's no need to pay to store files you don't even want or need.
Online Backup and Disaster Recovery
Recovering from a computer disaster used to be really hard, and still can be if you keep lots of important or irreplaceable files on your computer. In fact, there used to be companies out there that would specialize in data recovery for just such an occurrence. These days, computers are getting better at not spontaneously melting down, and more and more data is stored online, or backed up remotely using several different services.
Our Online Backup Recommendation
First, take an inventory of your computer and find out just how much data you really need. Unless you are a professional photographer or videographer, you probably don't need an unlimited storage plan. Assess how much space you need, and budget some extra space for the next year and go with a plan that fits your needs. In most cases it's around $5-$10 a month, and the peace of mind is definitely worth it. You'll thank yourself the first time you need it and have it, instead of kicking yourself for needing it and not having online backup in place.