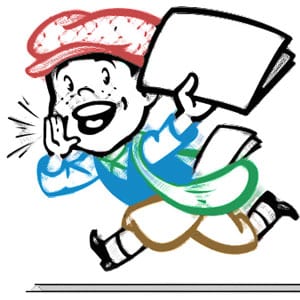 There is a lot of misinformation out there about whether a press release is still a viable entity when it comes to spreading the word about your business. It dates back to the time of newspapers, which in the world of iPads seems ancient, so is it still a good idea, and if so how have things changed and what are the current best practices?
The Great Debate
Some people say that they're old school, and that they don't work the way they used to, since the Internet has come along. Others say they are still effective if done properly, and if you actually have something newsworthy to say.
The reason that there is such a split is because so many people do their press releases the wrong way. There is a lot of press release spam out there, and some companies and Internet Marketers use the different free and paid services to try to bring traffic to their affiliate offers or other such sites, and end up spoiling things for the rest of us.
Choosing the Right Service
It also makes a difference which press release service you go with to distribute your release. If you go with a free one you almost already know that you're not going to get the kind of exposure you would get with a paid service. There's something to be said for paying to play. The people that go through these news feeds looking for potential stories are not going to waste their time sifting through junk. That's why they're more likely to look at releases that have been paid for. There is a higher likelihood that they're not junk, that someone actually cares about the message.
Press Release Service Review Recaps
We've gone through some of the top press release services that are available, and attempted to dissect what makes them different from one another, and which one you should go with depending on your specific business needs. A lot has to do with your end goal, if you're trying to get media exposure, such as an article in an actual newspaper, or a radio or television interview, there are some that are better than others. If you just want your release spread far and wide for the backlinks it provides, there are others that can do that better than some.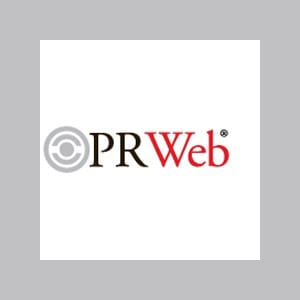 PRWeb Recap
This is one of the most popular press release distributors out there, and they've been around for a long time too. They were one of the first companies out there to help move press releases from print to online. They have reasonable rates, and they have it tiered so you can choose how much you want to pay, and they will alter the distribution channels accordingly. This way if you have a really important release, you can go all out, or if it's just a soft release you can go bare bones.
The results you get of course will depend on how well your release is written, and how newsworthy and timely it is, as well as your call to action if you include one.
See our full write up of PRWeb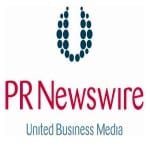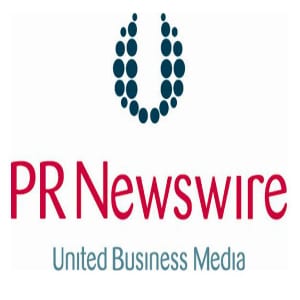 PR Newswire Recap
PR Newswire got a solid Try rating from us in our full review. There is a lot of value to their service, even if you only go with the free level. They've got it set up so that they will weed out the junk that is submitted, so you don't have to worry about your release getting tarnished by being associated with a bunch of spam.
We'd suggest checking them out further, and also upgrading to the paid service if you have an important release that you're expecting big things from. It's nice to have several different options out there, and they should make your shortlist of services to delve into further.
See our full write up of PR Newswire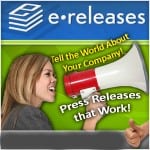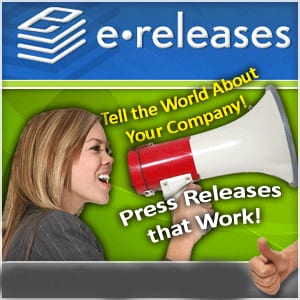 eReleases Recap
This is the service we would recommend if you are new to the press release game and want someone to hold your hand and show you how it's done the first time. There's no shame in not knowing how to craft or distribute your release. There's always a first time for everything. If you've gotten intimidated by the process, eReleases can give you the individualized attention that the big name services lack.
The nice thing is that you're not sacrificing anything by going with them. Your release still gets widely distributed, they just help make sure it goes smoothly and that you're not left wondering if it was a good idea or not.
See our full write up of eReleases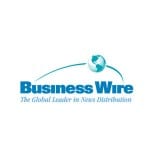 Business Wire Recap
The thing that you need to know about Business Wire is that it's owned by Berkshire Hathaway, the company owned by Warren Buffet. There's not anything inherently wrong with that, because they're known for buying high value companies, it just seems that it would be likely they would give preferential treatment to their own holdings. Of course that would be a conflict of interest, so they probably don't do it, it's just interesting to think about.
As a service they seem alright. We advise staying away from their SEO service, as it seems confusing as to why they're offering it in the first place, and what their qualifications are for it.
See our full write up of Business Wire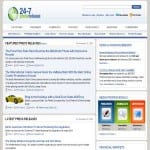 24-7 Press Release Recap
We like that 24-7 is providing an option for the little guy out there. Getting your new business off the ground means that you will be working with a shoestring budget and you have to be smart about your advertising and promotional budget. Forking over $300 or more for a release might not be in the budget, and it might not represent the best use of your funds. That's why they have a lower priced model at just $50.
This begs the question of whether it's better to do 6 $50 press releases or one $300 release. It's all about what industry you're in and the kind of response you're getting. Take action, measure your results, make adjustments, and take more action.
See our full write up of 24-7 Press Release

Best Practices for Writing a Press Release
How you craft your press release will play a big part on the kind of response you want. A lot of emphasis is usually placed on the headline, and it makes sense that you'll have to have an eye-catching headline if you want people to even look at the rest of your release. Once you have them interested it is also important to hold their attention, and to get them to take action if that is your goal.
There are professional press release writers out there that have this down to a science. If you don't consider yourself a good writer, and even if you do, it might be a good idea to hire someone for the gig, if for nothing else so you can get an idea of what one looks like when it's finished. It can also be a good thing to have an objective person take a look at your business and come up with something newsworthy, or take the story you had in mind and frame it in a way that people would be interested in.
It's usually a good idea to include a quote from someone within your organization. It makes the release look more authentic, and people enjoy reading direct quotes when they are reading through a news item. If you are a one many operation, it's OK to quote yourself with something that you want to say, and to speak of yourself in the third person. Always include valid contact information so that interested parties can get in touch with you to ask follow up questions or to schedule an interview. Nothing looks less professional than incorrect contact info or being unreachable.
The Goal of Your Release
For some, the best case scenario would be getting billed on talk shows and doing video interviews on big time news channels. Press releases can make it happen, but only if they get picked up by the right people. There's no guarantee of course, and with so many releases being published each day, it's akin to winning the lottery. The difference is that you can effect the outcome and slant things in your favor by doing things right.
Others might just want their release to show up on many different news and RSS feeds so that they can get backlinks to their website. This is a good strategy, and you won't be penalized for the large number of links that will show up basically overnight. Press releases are one of a few types of backlinks that don't have negative repercussions of getting too many too quickly. If this is your goal, you should still do your best to make an interesting and thoughtful release, because you never know where it might end up, and it is putting your website's name out there.
When to Send a Release
You might be tempted to start churning out press releases like crazy when you see the kind of traffic they can create. But it's in your best interest not to get greedy or carried away with them. You could post a quarterly release with something really important, or post a really juicy release if something big happens in your business. Try to imagine being someone that has never heard about your business, and see if what you're thinking about releasing would raise your eyebrow. Would you be interested in the story? Would it make you want to visit the site, or learn more about what they're up to? If yes, you've got a winner.
What You Can Expect
The results you get will depend on a lot of factors. How newsworthy your release is, which service you went with including whether or not you paid for an upgrade, how well your release was written, and whether it was timed well. There should be an initial surge of interest, followed by a long tail of people trickling in. You may see a boost in your search engine rankings, or the results may be very subtle. Trust that the release is doing something for your business, but don't think that it is the end all be all of your promotional efforts.
Best case scenario is you start getting phone calls the same day or the next day it's released and droves of publicity follow. Of course that's what everyone is gunning for, and just having your name in the hat is all you can ask for. It's always exciting to get a call from a reporter asking for an interview, and if you never thought it would happen it's really a trip.
Wash. Rinse. Repeat
Don't focus too hard on just one release. It's not going to make or break you. What you want to develop is your own method for writing and releasing press releases. You'll notice that all of the Fortune 500 companies are cooking up newsworthy things, either charity events or new product launches. Each one has a press release announcing it. Start a nice cycle of doing newsworthy things in your business, and then telling the world about it. So what if people don't respond to your first 3 or 4 releases. Eventually you'll stumble onto something that strikes a chord and it will all be worth it.
The thing to take away is that press releases are good for your business. They can get you out of the small business mindset and get you thinking bigger. Most business owners are content to play it small and only think about their little corner of the world. When you submit a press release you are basically shouting from the mountaintops and making your presence known. It can be a little unnerving at first, but you're always in control of how much press you want, and can always decline an interview request if you don't feel that it is in line with your vision of your company.
Our Press Release Service Recommendation
There's not one service out there that is far and away better than all the rest. Your money will likely be well spent with any of the services we have listed above. What you want to do is screen them out based on the type of business you have, the type of news you have, and how much your budget is for this particular release. From there they give you step by step instructions on how to submit your release and provide statistics and analytics to pore over. Get systematic about this and measure the results you're getting and always try new angles until you hit PR gold with a press release service.