Finding the perfect shoe for yourself might not seem like such a hard task, but more and more companies are vying for your attention than ever before. For a long time it was the big shoe manufacturers that had a stranglehold on the market, but we now see a lot of upstarts that are saying "me too".
So are shoes really that important of a purchasing decision? We think so. After all, you probably spend a lot of time on your feet, or at least in your shoes, so you might as well enjoy that time.
Plus, the difference between a good pair of shoes and a bad pair can really play on your lifestyle, only subtly at first, but over time problems can develop if you're wearing the wrong shoe.
Shoe Review Recaps
It's hard to see past what's just a gimmick and what is actually useful in a shoe. The basic design for modern shoes has gone relatively unaltered for several decades now, and we're all quite used to they way a shoe should look and feel when we put it on. So when a company comes out and tries to change things up it's good to evaluate what it is they're actually trying to accomplish.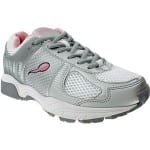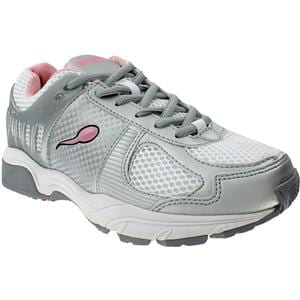 Gravity Defyer Footwear Recap
Gravity Defyer footwear definitely knows how to make waves in an industry that takes a lot to get noticed. They've engineered their shoes with so many different features that these may be some of the most revolutionary shoes around. They've got a spring step to them that is designed to propel you forward, and other additions that are there to earn your business.
The feedback on these is hard to ignore, and those that like them really like them and wouldn't wear anything else. They're definitely worth a try, as other shoes just seem to pale in comparison.
See our full review of Gravity Defyer Footwear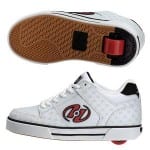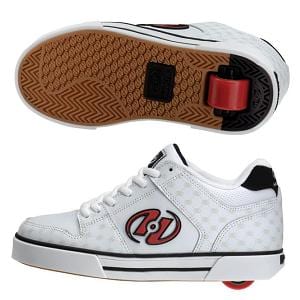 Heelys Recap
Heelys can either be really fun, or totally dangerous. They're definitely not for those that enjoy stable footing. The idea is that you put an old-school roller skate wheel in the heel, and now by just leaning back you can roll where you want to go. You can't mistake it when you see a kid slide by on their Heelys, it looks too cool.
But trying it out for yourself might be a bit dangerous. There are a few accidents reported each year of those that couldn't quite get the hang of them. So try them at your own risk, but be sure to get ready to have fun as well.
See our full review of Heelys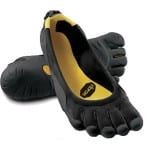 FiveFinger Shoes Recap
These just make a lot of sense, because they're like durable gloves for your feet. This should allow your feet to maintain a more natural shape and not be so confined to a shoe. A shoe acts more like a mitten does for the hand. It doesn't let the does do too much on their own and keeps everything contained.
These free up each individual toe, and they've got a rather extensive product line that lets you get more rugged versions for the outdoors, and more elegant versions for other times.
See our full review of FiveFinger Shoes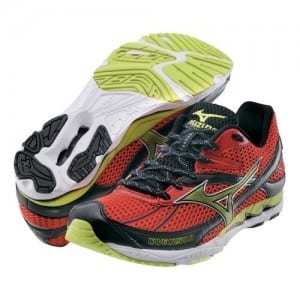 Mizuno Running Shoes Recap
You might be familiar with the Mizuno name because they make all sorts of sporting equipment. They've also tried their hand at running shoes and many people are saying these are fantastic. They definitely look as if some serious research and development went into them, and they're not just reinventing the wheel.
If you're a serious runner, you might want to look into these and see how they size up against other high-quality running shoes. If you're just a running enthusiast, you might also want to consider these as a way to turn the corner and be a more avid fan.
See our full review of Mizuno Running Shoes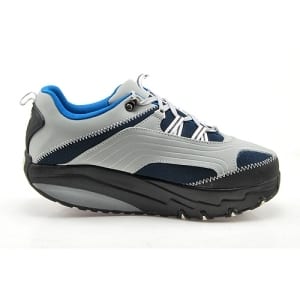 MBT Shoes Recap
These shoes have caused a bit of debate as to whether or not they are actually better for you than ordinary shoes. They've got a sort of rocker system that is supposed to cushion the blow of your heel hitting the ground, and then rock you forward so that you are propelled and the whole process is easier.
Originally pitched as a dedicated walking shoe, they're now sold in lots of different styles that you could wear in a number of social and business situations. But how likely are you to want to wear these all the time, and do they really work the way they say?
See our full review of MBT Shoes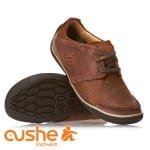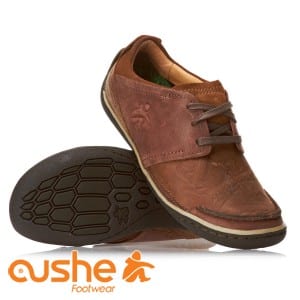 Cushe Shoes Recap
Cushe shoes, pronounced like cushy, are already quite successful across the pond in merry old England, and are now gaining ground in the American market. These shoes are supposedly designed with comfort and a laid back lifestyle, using quality materials. The styles are wide-ranging and it's easy to see why people like these, at the very least they look good.
But does all of that design work translate into a comfortable shoe? We went digging for the answer.
See our full review of Cushe Shoes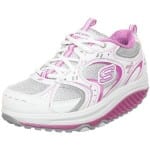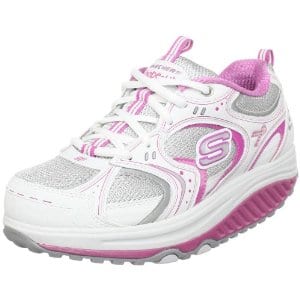 Toning Shoes Recap
Toning shoes in general have taken a lot of heat for the sorts of claims that were made when they first came out. Many manufacturers were saying you could cancel your gym membership if you just started wearing them. Well, there was a big crack down on these claims, and long story short they're not allowed to say that these are an alternative to proper fitness.
But aside from being a little too overzealous with their introduction into the market, do they have any redeemable qualities? We took a closer look at what they really do, and determined whether they're worth trying.
See our full review of Toning Shoes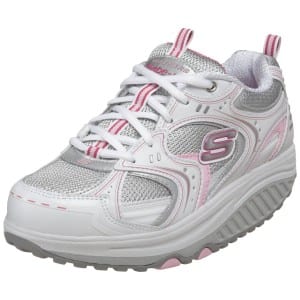 Shape Up Shoes Recap
Shape Up shoes are the Skechers entry into the toning shoe arena. Skechers was heavily fined for their aggressive advertising campaign that essentially went a little too far. The company is not apologetic about their claims, they settled the amount, and are still selling the shoes with a group of modified claims that still say these can help with your fitness and tone your leg muscles.
The good thing is that the prices have come down considerably, so if you're curious about what these can really do, it won't cost you as much to give them a trial and see what you think.
See our full review of Shape Up Shoes

Should You Believe the Hype?
A lot of these shoes trump up their features and make big claims about how you'll feel while wearing them. But can you really blame them? They've got to compete against companies like Nike and Reebok for a small percentage of a huge market. Nike and Reebok are constantly promoting, signing up big name celebrities to promote their shoes, and only making small enhancements to the shoes. These smaller companies are trying to jazz up their shoes so that you'll be convinced to try them out instead of buying another pair of a well known brand.
Billions Spent on Endorsements
Many of today's top athletes make far more in endorsements than they do from their salary for being a player. Take Kobe Bryant or Tiger Woods. When they make mistakes outside of their sport, the one thing they're most sorry about is all of the endorsements they lose out on. The reasoning is sound, if you have a popular player like Tiger Woods and he's got a Nike logo all over the place when he's on TV, all of the golfers out there will think that they can tap into his talent by buying Nike golf shoes.
So these small start up shoe companies have to start in the trenches. No celebrity endorsements, no brand recognition, and they're bringing to market something that is already in great supply. It's got to be tough for them, but the potential upside is worth it. If they can just get noticed, just put a small dent in Nike or Reebok's market percentage, they stand the chance of getting bought out and collecting a big pay day.
The Right Shoes For You
Most of the time we don't really give our shoes much thought. If a shoe is doing its job, it's pretty much out of our minds. It's only when our feet start hurting that we start to question whether are footwear is suited for the job. If you have a lot of different hobbies, and are really active in many different things you will probably have more footwear needs than someone that spends most of their time indoors, or just goes back and forth from home to work. It's all about making sure you have the right footwear for whatever lifestyle you have.
It could even mean getting a pair of nice slippers so that your feet can be comfortable during the cold winter months. And then switching those to sandals or flip flops for the summer so your feet are nicely aerated and don't get too hot. The number of options is pretty extensive, and just part of living in the modern world with all of its creature comforts. You might as well take advantage of it and push our First World benefits to the max.
Breaking Shoes In
It's always interesting when you first get a pair of shoes. You'll notice that the shoe will often give you a bit of trouble in a certain area, but only for a little while, and then it will become comfortable. They call it breaking in a shoe, but many times the shoe breaks us in as well. You might get a blister or at least a red spot or a callus on the ball of your foot. Sure, the shoes gets worn down too, but it's like a conditioning process for both the feet and the shoe, and they meet in the middle and one day the shoes just feel really comfortable.
The better the shoe, the less breaking in you should really need. That's why it's a good idea to get the sizing right, and use orthotics if necessary so that your foot is in proper alignment and has enough support. If you noticed your last pair of shoes were worn down unevenly on one side, you can determine that you have some problems with the way you walk. You may even find that you've got one leg longer than the other and need to get a special insert to balance things out.
Our Shoe Recommendation
When it comes time to picking out a pair of shoes, you want to make sure to consider your lifestyle, and what sort of features you need in a shoe. There's no reason to pay a premium for a shoes that does more than you need it to. We recommend having a different pair of shoes for the different activities you do, as this extends the life of each individual shoe, and it enhances your experience while you're in the moment, either hiking, playing sports, or taking a leisurely stroll, the proper shoe makes all the difference.
We're all about finding you the better shoes that are out there, and keeping you away from the ones that are all fluff. It's hard work sometimes going through the different brands and sizing them up in regards to quality and user feedback, but at the end of the day, if we help just one person find a better shoe than they would have without us, it was all worth it.