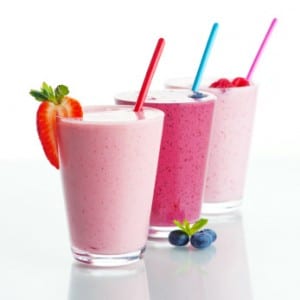 Is there one weight loss shake to rule them all? There are definitely enough of them so that you are spoiled for choice when it comes to substituting a meal with a shake. But it can be hard to know which ones are going to taste good, and which ones you should simply take a pass on.
Replacing a Meal
Many of the shakes listed below are meant to be used as a meal replacement, so that your body is automatically getting less calories, but also getting all of the nutrients, vitamins, and minerals it needs to be energetic and sustain you until the next real meal. Meal replacement is one weight-loss method that has been proven time and again to be effective, with few side effects and no problems returning to regular meals once the diet is finished.
Weight Loss Shake Review Recaps
Here are a sampling of weight loss shakes that are shaking up the dieting world as we speak. We've included the good ones, the bad ones, even ones that we wouldn't recommend, just so that you can avoid them and save your money. Chances are you might have tried out one or two of the shakes on this page, so if you have any comments, be sure to visit that product's review page and leave your experience for others to learn from.

Shakeology Recap
Shakeology is making a very strong attempt at revolutionizing the way people feel about weight loss shakes in general. They offer vegan as well as non-vegan shakes that are supposed to use very pure ingredients, and represent a large intake of healthy vegetables and fruits. They say it helps with digestion, and can stabilize glucose levels because it is low on the glycemic index.
We've been testing out their shakes, and have already sampled their Chocolate flavor, and Tropical Strawberry flavor. So far the results have been pretty great: awesome taste, keeps you full, and lasts the full 30 days when taken once per day.
See our full review of Shakeology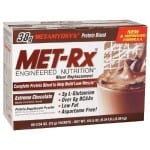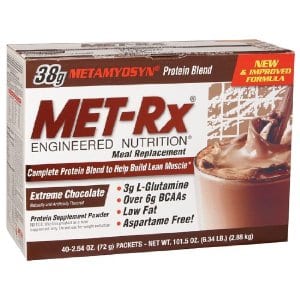 MET-Rx Recap
There's no doubt that MET-Rx brings quality products to the market, and they are well respected within the industry as not messing around about providing value. Many elite bodybuilders use their products to make sure that they get the protein they need for heavy training and lifting. But you can simply use these shakes as a way to get a good balance of carbohydrates, fats, and proteins.
The thing to realize is that they've been around for so long, and have such an extensive line of products that there is really no way they could do this without a good reputation and repeat business.
See our full review of MET-Rx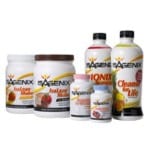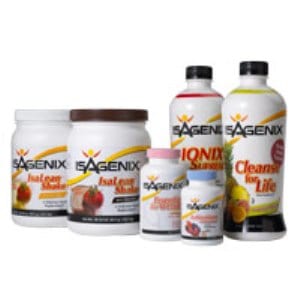 Isagenix Recap
If you're going to try Isagenix be sure to document your progress along the way, with before-and-after pictures, and perhaps even some videos of you exercising and drinking shakes. This is because it is not just a weight loss shake it is a business opportunity as well, and the thought is once you reach success you can convince others to do the same.
If you've been looking for business opportunity, this would be something to check into further because you are helping people out, and at the same time helping yourself.
See our full review of Isagenix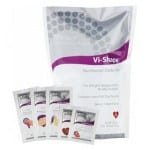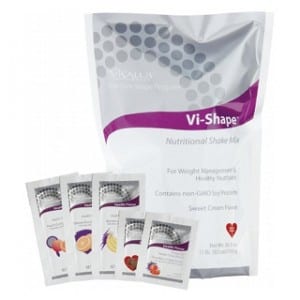 ViSalus Recap
ViSalus weight loss shakes are wrapped up in the challenge that is going on, and most people that will try to sell you it are either in the challenge themselves, or have already completed it. The second half of this product is that you can become a salesperson for it, and are eligible to start selling is if you buy it.
This is one of those joint products/business opportunities where you're supposed to get pumped up about the product, and then help pump other people up as well so that you can make money from it. You should evaluate further to see if it is something you'd want to try either as a shake or a business.
See our full review of ViSalus


GNC Lean Shake Recap
The big draw to a GNC Lean Shake is that it is manufactured, or at least branded by a company that been around for decades and is showing no signs of slowing down in the health industry. GNC is a very recognizable brand, and only recently started putting their name on certain products. Before that they would just simply be providing the shelf space for other companies to sell their wares.
Women are really liking these shakes because they don't include a lot of carbs and calories so they are good if you're dieting but still want to create lean muscle mass. Many protein shakes out there will bulk you up and add weight as well.
See our full review of GNC Lean Shake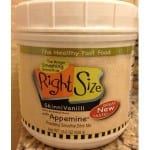 RightSize Smoothies Recap
RightSize Smoothies are relying on their great taste to sway people over to them. In the world of shakes taste is almost everything, because if it doesn't taste good, you aren't going to stick with it for the long term, and that's when all the magic happens.
They are definitely worth a try just to see what all the fuss is about and to see if they're really a great tasting shake that can provide healthy nutrients and vitamins to your body. The nice thing about shakes is that they're consumable, so if you try it and don't like it, just don't buy it again.
See our full review of RightSize Smoothies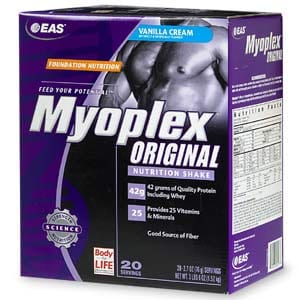 Myoplex Recap
Myoplex shakes are part of the Body for Life program and were suggested as an adjunct to their exercise regimen. You were supposed to take this shake within 30 minutes of finishing a weightlifting routine, or as a meal replacement, or as an additional meal because they wanted you to eat six meals per day, and they suggested a shake be one or two of those.
There are many versions of Myoplex, and one of them is the Lite version that would be great for those that are watching their weight, and want to focus on weight loss and only care about building lean muscle as a secondary goal.
See our full review of Myoplex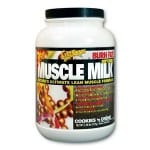 Muscle Milk Recap
Muscle Milk is popular with those that want to build muscle, but can also be used to lose weight. By adding lean muscle to your body, you are boosting your metabolism, and the end result should be that you burn more calories 24 hours a day.
There aren't a lot of ingredients in this that would make you gain weight, and the mix of proteins, carbs, and fats should help you with your weight loss efforts, as long as you are incorporating an exercise program into this. These would not be recommended for those that are simply dieting and not giving any attention to exercise, namely weightlifting.
See our full review of Muscle Milk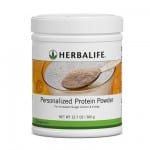 Herbalife Recap
Herbalife is a weight loss shake that is sold through independently owned distributors. It has a sort of multilevel marketing feel to it, as people can set up their little franchises and sell this at mall kiosks or other small retail office locations.
The quality comes into question as far as whether this is something that you should try, or if you're better served by going with a different weight loss shake that will be better suited to your needs, and have higher-quality ingredients at a better price.
See our full review of Herbalife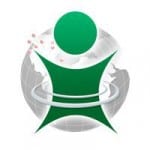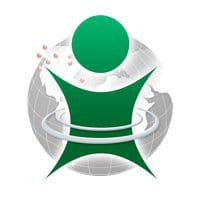 Body by Vi Recap
Body by Vi shakes get good reviews from actual users, and it's not too much of a stretch of the imagination that you could lose a considerable amount of weight by taking their shakes, getting a good amount of exercise, and eating sensibly when it comes to your real meals.
These products get featured a lot in the ViSalus challenge mentioned above, so if you buy them you'll probably hear more about the challenge, or if you already found out about the challenge you'll be presented with these products as a way to meet the requirements of being involved with the challenge.
See our full review of Body by Vi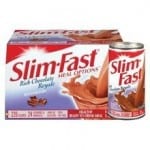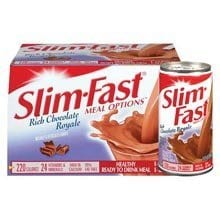 Slim Fast Recap
Slim Fast has to be considered one of the pioneers of weight loss shakes, because they were really the first to bring a meal replacement process into the mainstream. Their whole idea of replacing breakfast and lunch with shakes, and eating a sensible dinner was considered pretty groundbreaking at the time it first came out.
Nowadays, it is probably a better idea to replace breakfast and dinner with shakes, and have a sensible yet substantial lunch. This is because your digestive system is at its peak when the sun is at its zenith. Your digestion slows as the day wears on so eating a real meal for dinner after only having shakes all day sort of sets you up for a lot of undigested food overnight.
See our full review of Slim Fast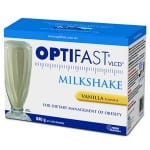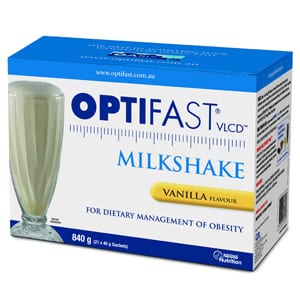 Optifast Recap
Optifast is a little different than the other shakes on this page because it is meant for the severely overweight or obese. This is an extreme diet program where you're drinking nothing but shakes, and so is not for someone that simply wants to lose 10 or 20 pounds.
There are a few concerns with a diet of this nature, and we go into detail about the pros and cons of getting involved with something like this. Be sure to check out our in-depth review if you have a lot of weight to lose.
See our full review of Optifast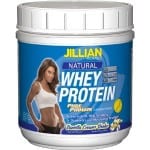 Jillian Michaels Whey Protein Shakes Recap
Jillian Michaels is well known for her appearances on The Biggest Loser as a life coach and personal trainer, but she also does a good job at choosing which products and services to endorse. Most of what she puts her name behind is well-received by those that try it out.
She seems to have picked another winner here with these shakes, and they're supposed to taste good and deliver results which is the most you can hope for when it comes to a diet shake.
See our full review of Jillian Michaels Whey Protein Shakes

Weight Loss Shake FAQ
There is a lot of talk about weight loss shakes, whether they work, whether they taste good, and whether they're good for you or not. Most of the answers you find online are from people trying to sell you a particular product, so it's not the most balanced viewpoint. Here are some honest answers from a third-party – us!
Are Weight Loss Shakes Effective?
If you take the shakes as directed, and are eating healthy meals for your real food meals then you should notice a reduction in your weight, all things being equal. This is because the shakes will be replacing higher calorie meals and can give you that same full feeling, and even extra energy compared to what you would normally be eating. For example, if you normally eat 2000 calories between three meals and a snack, and you replace one of these meals with a shake, you'll probably end up being at around 1500 calories, and this is a good amount for gradual, long-term weight loss.
Are Weight Loss Shakes Good For You?
Compared to eating a fast food meal, junk food, or skipping a meal, a weight loss shake would be a much healthier option for you. Compared to eating perfectly balanced and healthy whole food meals, they might not be considered as good. But let's be realistic about what you are actually going to eat. In this hectic world where all of these vices are at your fingertips it's a lot easier to eat unhealthy meals than it is to take the time to prepare a wholesome meal for yourself. And if you get really hungry you might get desperate and eat just about anything, or the first thing you see.
Are Weight Loss Shakes Safe?
As long as you are using them as directed, and aren't doing anything extreme with them like going on an all-shake diet, or substituting too many meals with them, they should be considered safe by most accounts. They only become dangerous when you start abusing them, and start relying on them for all of your food. That's not what they're meant for, and this can be the gateway for eating disorders and an unhealthy attitude about food.
Can I Drink Weight Loss Shakes While Breastfeeding?
Once you've delivered the baby you might think that you're off the hook. But then you realize that they are still relying on your as a food source, and what you consume ends up getting passed on to your baby via the milk. These sort of shakes are not really recommended, and if you do go the route of the shake you should make your own at home so that you can have full control over what ingredients go in it. You can make a delicious shake using things like yogurt, peanut butter and a little cocoa powder, all blended together with ice.
Can I Drink Weight Loss Shakes While I'm Pregnant?
This is something you'll want to discuss with your doctor, but if you go with a weight loss shake that doesn't include caffeine in it, you should be OK, but it would be best not to make it a habit. Your baby is relying on you to give them a balanced diet with wholesome real foods. If you are in a pinch and it comes down to skipping a meal, eating very unhealthy fast food meal, or drinking a diet shake, you'd probably be better off with the shake, but again, consult with your doctor because they have the most information about your specific pregnancy.
Are There Any Do It Yourself Weight Loss Shakes?
You are not at the mercy of any one corporation when it comes to weight loss shakes, and you're free to devise your own concoction at home. Most people come to the realization that the process of gathering up all of the ingredients and making something like a green smoothie is too much hassle, and it's much easier to take a scoop of powder and blend or shake it up. It's mostly a convenience factor here, and some of these even come in a ready to drink formulation so it's even quicker and easier to get it in.
What Do Weight Loss Shakes Do?
Weight loss shakes are supposed to provide enough vitamins, minerals, carbs, fats, and proteins to give you a full meal's worth of nutrition, all in liquid form so it's easily digested by the body. Some weight loss shakes toss in things like caffeine so you have more energy, or lots of fiber so you feel fuller longer and have a smoother digestion. Most of them include some protein to assist you with any weight lifting you're doing, and also because it helps you feel fuller longer. And if you replace a meal with them, they are designed to have fewer calories than a full meal.
Our Weight Loss Shake Recommendation
The best recommendation we can give is to know your goals. If you just need something to get those pesky last five pounds to go away, you might be better suited with an exercise program to focus on the cardio to blast it away. If you need to lose 20-30 pounds and are in it for the long haul, these can work for you as long as you stick to them for one to three months or more. This is something that you don't have to worry about taking long-term, because it's not like a diet pill that works fast and is meant to be used for a short duration.