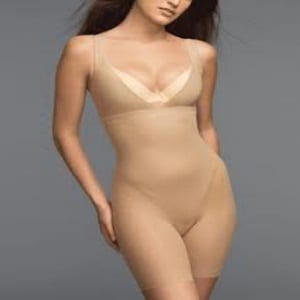 If you've ever considered a body shaper to make you look better, you're not alone. Body shapers have been rising in popularity in recent years, and should only get more and more popular as the baby boomer population ages, and needs more support holding everything together. It's also a popular choice for those that are only slightly overweight, as it's meant to reduce the appearance of things like the waistline by a few inches instantly.
What Do Body Shapers Do?
Body shapers can do a lot of different things depending on what you're after. If you have a specific body part or region in mind, they can help improve its appearance, either by making it look more slimmer or trimmer. For example, if you have a problem with back fat, there are body shapers that can work to smooth out your back and make it look less noticeable.
If your midsection is your Achilles heel, the way it is for most of us, you can get a body shaper that will help hold everything in, thus giving the appearance of being a few inches trimmer – instantly. There are even body shapers that work on things like keeping your butt in the right place, and also hiking up the breasts so they appear fuller and perkier.
Are Body Shapers Safe?
It may seem that body shapers can't be good for you, because the body isn't meant to spend so much time all smushed together like that. It also raises concerns about circulation, and cutting off the blood supply to certain organs and limbs. Of course nothing is more natural than just being natural, and so wearing a body shaper can't be deemed as safe as not wearing one, but as far as it being a health hazard, that's quite a leap. The best piece of advice would be not to wear a body shaper that causes any amount of discomfort. Luckily the ones being designed these days are very comfortable, and manufacturers have realized that people aren't going to wear something that doesn't feel good.
Body Shaper Review Recaps
With so many various body shapers on the market, each with it's own special function, it can be hard finding one that does what you want it to do. There are ones that work on the whole body, while some are only worn on the upper or lower body. Choosing the right one will ultimately be up to you, since only you know which parts you want to focus on, and which ones can be left alone. Here are some of the best ones we've found so far, to help shorten down the time it takes to pick a winner.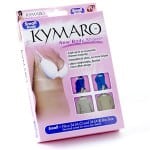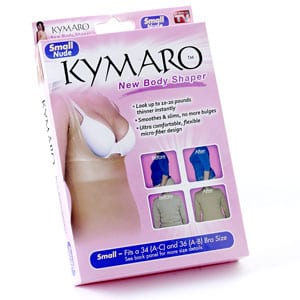 Kymaro Body Shaper Recap
Muffin top and back rolls can be a thing of the past with the Kymaro Body Shaper. At least that's what actual users have been saying about it. Although the magic wears off once you take it off, you'll be able to pull of the appearance of being more fit looking and just tighter all around.
The key is in the special material they use that flexes to fit your body right, without squeezing you so hard you can't breathe or move. It works only to compress things like you want it to, but without being uncomfortable, or giving you that "packed sausage" look.
See our full review of Kymaro Body Shaper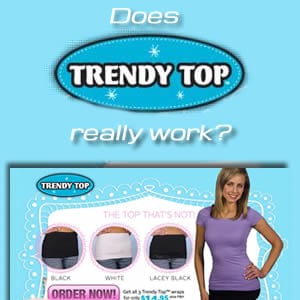 Trendy Top Recap
Trendy Top works to specifically cover up the midsection, making sure that you don't show off the goods when you wear low rise jeans. You won't be showing off your butt cleavage, and you won't have to worry about revealing your midriff when you reach for something over your head or bend down to pick something up. This is a great way to avoid awkward situations at work, or anywhere you don't want people seeing what they're not meant to.
We gave the Trendy Top our Thumbs Up rating, based on the way it fits, and covers what you want it to while still giving you a slim, sexy look.
See our full review of Trendy Top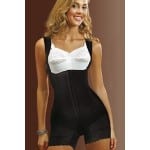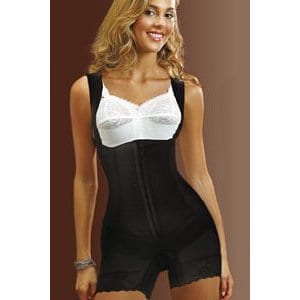 Ardyss Body Magic Recap
Ardyss Body Magic is a total body shaper that is designed to not only make your upper body problems go away, but also works to slim the appearance of your lower body, and keep everything in place. This would be a one-stop fix to everything that bothers you about your body.
The reviews that have come in on this are mostly positive. There were some complaints with the ordering process, apparently they make it more complicated than it needs to be, but in regards to the product itself it was well-received.
See our full review of Ardyss Body Magic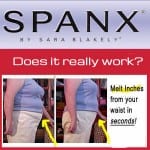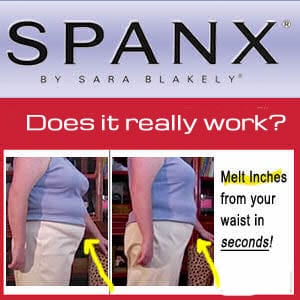 Spanx Recap
Spanx has been quietly growing and is not responsible for producing the youngest self-made female billionaire in Sarah Blakely. They make a wide assortment of different body shapers, and are unique in that they let you narrow the search by whichever body part is giving you the most trouble. This lets you spot treat areas instead of having to work your way into a full-body unit.
We definitely recommend trying them out, as it's a solid product line, a bit pricey but worth it for the quality and comfort aspect.
See our full review of Spanx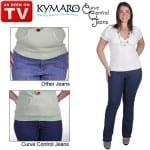 Kymaro Curve Control Jeans Recap
Curve Control Jeans might not seem like a body shaper, but they are in fact a way to contain the fat around your thighs and hips, giving you a sexy look in a pair of jeans without the struggle of getting into a conventional pair. Instead of working against your body's natural shape, this pair of jeans embraces your curves and puts them in the best light possible.
If your primary gripe with your body is the way you look in jeans, you might want to give these a try. The reviews were split, but there was enough positive feedback to put this in the Try category.
See our full review of Kymaro Curve Control Jeans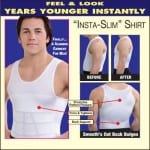 Insta Slim Recap
These are for the men out there. It's a largely female dominated market so getting the guys involved is tricky business. But men are just as self-conscious as women, or at least that's the hope of the makers of Insta Slim. These are compression shirts that are made to smooth out and compress man boobs, while at the same time reducing the appearance of the waste.
Since they look like normal undershirts, they should be a smooth transition for guys, and a soft sell. As long as they make you look better without having to do situps and pushups it's a winner.
See our full review of Insta Slim


Underworks Recap
Underworks is attempting to make a girdle that's not just for women but for men too. They have the guts to use the word girdle in the 21st century, and they're managing to pull it off. This aint your mother's girdle though, it's basically been redesigned completely while retaining the original functionality. It holds everything in, allowing you to look your best, but also allowing you to breathe and move about.
It can make you look and feel more fit, which could in turn get you eating better and feeling like working out. We like any product that makes people feel better about themselves and we gave this our Thumbs Up.
See our full review of Underworks

Do Body Shapers Help Lose Weight?
Body shapers are not designed to help you lose weight, but it can be a natural byproduct that comes with wearing them. They might work on a pychological level, showing you what you can expect if you actually did lose the weight and really were a few inches slimmer. The compliments you recieve can be the motivation you need to start eating better
Can You Wear Body Shapers When Pregnant?
It is not recommended to wear a body shaper while pregnant. This is a time to allow your body to grow as it sees fit, and although your natural urge will be to try to look as good as you can while pregnant, it's not a good idea to constrict your body during this natural process.
All in One Body Shapers
An all in one body shaper will do just what the name says. It can also be referred to as a total body shaper. It will start at the upper body, helping smooth out your upper arms so you don't have all of that arm fat flopping around. Next it will work on the chest, getting rid of moobs for the guys, and hiking up the bosom for the ladies. Any all in one body shaper worth its salt will flatten the midsection. But it won't stop there. It continues on to the lower body, slimming the hips and thighs, while hiking up the but so it's not flabby-looking.
Plus Size Body Shapers
If you're a plus size, you might be frustrated that many of the body shapers out there aren't designed for you, and if they are they are priced more highly than the standard sizes. It seems counter-intuitive that something meant to make you look more slim doesn't come in plus sizes, but they are trying to target the largest market possible, and unfortunately plus sizes aren't it. There are a few companies out there that are catering primarily to the plus size market, but we haven't had a chance to review them yet. If you would like us to review a specific brand, please contact us and let us know.
Our Body Shaper Recommendation
When you're looking for a body shaper, keep in mind that it is not a workaround to diet and exercise. You can use it to get a jump start on the positive feedback you'll get from people, but don't let it delay taking positive steps to getting a better body. We live in a society of instant gratification, and this can provide that, but don't let that stop you from getting your body down those few inches, or working on overall weight loss until your problem areas aren't problems any more.
If you couple wearing a body shaper with good eating habits and regular exercise, you will be getting the most out of it.