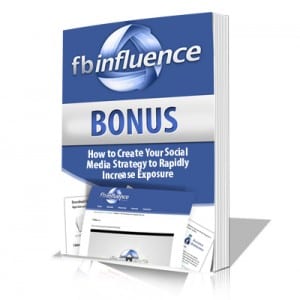 FB Influence says that it can show you how to get the most out of Facebook fan pages, allowing you to make more money with them than you currently do. If you've been struggling with your current community, or you are trying to develop a loyal following from scratch, you're probably scratching your head wondering what is the best system out there to help you out. We have some tips on how to help you make this decision.
Overview
You can't ignore the importance of Facebook, and many people will tell you that there is a lot of money to be made from it. Mark Zuckerberg sure thinks so, but does it apply to the rest of us, but are Facebook users actually responsive? The one thing that isn't obvious about Facebook traffic is whether or not it converts. Tons of people go to Facebook to check up on their friends and family members, or to play games. If they end up on your page, they might not stick around for long, and if they do, there's no telling if they'll click on the links you posted, or interact with your page in any meaningful way.
That's why it's good to have a strategy, which can be hard to come up with on your own. Guides like FB Influence are nice in that you don't have to start from scratch and reinvent the wheel. Take the tips and pointers that other people have already tried out, and apply the ones that make sense to your own business model. It's a way of cutting down the learning curve, and saving time getting started.
The Claim
The claim is that you can attract traffic, leads, and ultimately profits by using their system and following their advice. They say they can show you hot to get leads and sales automatically 24 hours a day, 7 days a week. They also claim you can get people to leave you testimonials for free and on autopilot. They say you can become recognized as the expert in your field instantly. They also say there is a certain paragraph that gets people to like your page, tell their friends, and help you get the word out.
It can be frustrating when the fans to your page don't do what you want, and even more frustrating when you can't muster up the amount of fans you hoped for. These claims of turning people in to rabid fans that take action like buying what you're selling and listening to what you're saying would definitely appeal to the burnt out Facebook marketer.
The Hype
This involves Facebook, and there is always a bit of hype surrounding the company. They are gearing up for their IPO so there will only be more and more hoopla surrounding them, until they are publicly traded, and then there will be hype watching their stock ticker go up and down every day, and investors wondering if they made the right call or not.
The Cost
FB Influence is $97 and in our opinion that's on the high side for an information product. Sure you get the 60 days to try it out and get your money back, but that's just a bit much for something that is delivered digitally. You have to remember that they have zero inventory and zero start up costs, so the price they charge is purely up to them.
The Commitment
You'll have to commit to going through all of this information, and then putting it into practice to see if it actually works. Many people stop at just buying and reading through the material, or watching the videos. But you have to get out of your imagination and into the real world of testing and measuring results.
Evaluation
This would be a good primer if you don't know much about Facebook marketing, but recognize the opportunity and want a thorough grounding in what you can do to try to increase your response rate.
Any system that says they have "the" key to unlocking Facebook riches is probably not going to live up to its claim. The best approach to using Facebook to make money is to treat your business fan page like it's a real person. Give it a voice. Be controversial, be interesting, get people talking. You can say something on your business page that you would never say on your personal page. Be creative and ask yourself what your business would say if it could talk.
Final FB Influence Review
It's good to have as much information as you can on how to do Facebook marketing, so you can try out FB Influence and see if it lives up to its price tag. If you don't feel like you received $100 of information, simply get your money back. It's not a matter of finding the one FB guide to rule them all, but more a matter of getting all of them and gleaning from them what you can. Return the ones that don't measure up, and keep the ones that gave you enough ideas to pay for themselves.
Our Recommendation
Facebook is just one of several different social networking sites out there, and while they might be the biggest one, they might not be perfectly suited to your business. Perhaps your business would be better suited to the 140 character tweets of Twitter. Of you might benefits by posting picture on Pinterest if your business is more visually based. Be sure to have a well-rounded approach to your social marketing efforts, and don't put all of your eggs in one basket.
What do you think? Does FB Influence work or not?