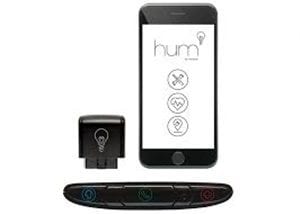 One of the disadvantages of having an older car is not being able to enjoy some of the amazing features and bells and whistles that the new ones come with. One that you can enjoy though if you have a vehicle that is made after 1996 is the Hum by Verizon.
What is Hum By Verizon?
Hum by Verizon is a 4G LTE connected car solution device that is complete with Google Assistant. This unique product is designed for vehicles made in 1996 and later. This is due to the fact that vehicles made after 1996 contain an onboard diagnostic port (ODB-II). You simply clip it to your visor and insert the USB charging cable into the cigarette lighter power outlet.
How Does Hum By Verizon Work?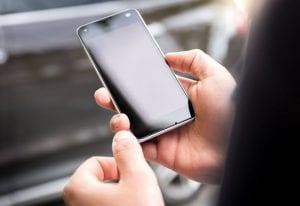 The buyer is required to purchase the Hum hardware along with a monthly subscription for tiered packages in order to receive various features and services. Hum also has Android and IOS apps available.
What Are Hum's Packages and Costs?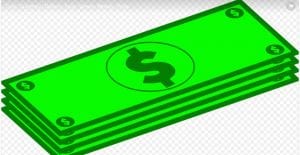 On-The-Go-Safety
Hum provides crash response and 24/7 Pinpoint Roadside Assistance. The device can be used in your own vehicle, a rental or even in a friend's vehicle. Additional benefits of the Hum are:
Maintenance Reminders
Travel Discounts
Location Sharing
Local Deals
Currently $6 per month plus taxes and fees.
*Costs subject to change
Hum+
Hum+ includes the following features and services:
Location Sharing
Vehicle Location
24/7 Pinpoint Roadside Assistance
Crash Response
Vehicle diagnostics and Mechanical hotline
Stolen vehicle assistance
Currently $19.99 hardware fee and $10 per month plus taxes and fees
*Costs subject to change
Hum X
Hum X includes the following features and services:
Location Sharing
Vehicle Sharing
24/7 Pinpoint Roadside Assistance
Crash Response
Vehicle diagnostics and Mechanical hotline
Stolen vehicle assistance
Hum X speaker
Bluetooth Hands-free calling
Number share
Mobile Hotspot sharing up to 10 devices
Currently $34.99 Hardware fee and $15 per month plus taxes and fees
*Costs subject to change
How Do Hum By Verizon Features Work?
After purchasing Hum hardware and a subscription you will have several features and services available to you, depending on the package you have chosen. Below you will find some features and how they work.
Google Assistant
With google assistant and Verizon's network, your car now has a voice. Simply ask Google assistant for the information you want like "check the battery level", "how long will it take to get to work?" To activate simply push the button on your hum speaker. This feature works with the Hum X subscription. Google Assistant also allows users to check on their vehicle with their Google Assistant-enabled phone or tablet. This feature works with Hum+ and Hum X subscriptions. Google Home can also be utilized with your vehicle Hum device. Google Home works with Hum+ and Hum X subscriptions.
Vehicle Diagnostics
Hum has the ability to check your vehicle's health. Check on your vehicle from your phone before you make that road trip. Hum can also send alerts for problematic issues, along with a Diagnostic Trouble Code (DTC). This product is capable of monitoring your vehicle's battery, alternator, coolant, electronics, powertrain, emissions and wiring. Hum will provide you with an alert with a description of the issues found and how it can impact your vehicle. Set up a maintenance reminder for oil changes and other maintenance needs.
Mechanics Hotline
The mechanic's hotline feature allows users to contact independent certified mechanics. These mechanics will provide you with unbiased advice on your vehicle's issues. They will also provide you with estimates on repair costs. The mechanic's hotline can be contacted two ways:
Call Hum Customer Service 1-800-711-5800 and ask for mechanic hotline connection
Use your Hum speaker to place a customer service call and ask to be connected to a mechanic
Pinpoint Roadside Assistance
The pinpoint roadside assistance feature allows users to obtain help when they need it. Hum can send assistance to your exact location 24 hours a day, seven days a week. Whether you need a tire changing, have a dead battery or have simply lost your keys, help will be on the way. This service includes 4 requests per year, fuel delivery up to 3 gallons and towing up to 10 miles.
Crash Response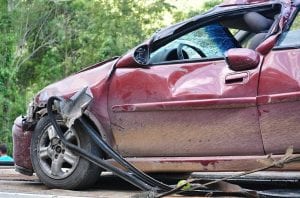 Crash response 24 hours a day, seven days a week. If you own a Hum speaker and you need help, simply push the button on the speaker and call for help. If Hum detects a crash, and you have a speaker, the Hum Emergency Response Center will call you and has the ability to automatically send EMS to your exact location. The emergency contact will also be notified.
Stolen Vehicle Assistance
With the assistance of Hum's realtime location services, stolen vehicles can be recovered by law enforcement agencies. Once the vehicle has been reported stolen, simply contact Hum and give them your police report number and their agents will work collectively with police.
Speed and Boundary Alerts
This is a great feature for new drivers to remind them of speed limits and driving boundaries that can be set. Receive phone alerts when the boundaries or speed limits have been exceeded.
WI-FI Hotspot
With the Hum X subscription, you can turn your vehicle into a Wi-Fi Hotspot for passengers to enjoy the use of their phone to play games, read e-books and live stream.
Navigation
Hum provides turn by turn driving navigation to provide safe driving without taking your eyes off the road. This navigation tool also provides speed limits so you always know you are driving within the limits.
Customer Reviews
There are many mixed customer reviews, with the majority being negative. Many people that have purchased and used this device and services would not recommend it. It's overall rating was 2.4 out of 5 stars.
A customer stated:
"I had a HUM device installed and it worked for about two years. Om 10/28/2019, my daughter called me and the car had stopped running. When I checked it out, the 15amp fuse to the fuel injector pump was blown. I replace the fuse with and without the ignition on and the fuse kept blowing. I had the car towed to a dealer and they removed the HIM device and replaced the fuse. The car has been running with no issues since. I called HIM and talked to them five times and they said it was a problem with my car. They did not reimburse me for my troubles. Genesee a supervisor at the j support HUM let me know about their decision on 12/30/2019. Don't get this piece of JUNK!"
Recommendation
After reading several customer reviews, we would err on the side of caution and not recommend this product.
Options: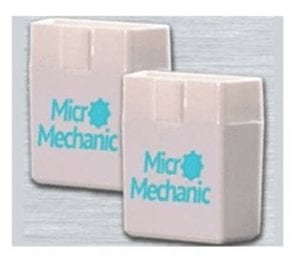 It is always good to look at your options. If you are thinking you would like to rely on a good diagnostics program for your car then you may want to think about the