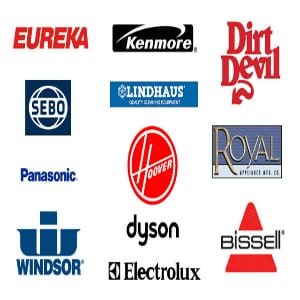 A good vacuum cleaner is the cornerstone to a clean home. If you don't have an effective vacuum, you are leaving a lot of dirt, dust, and other debris in your carpets, as well as underneath your carpeting in the padding, and the bare floor underneath that. While the old adage of being out of sight out of mind might be comforting, it is better to suck it all up and have your house be totally clean. So which vacuums are up to the challenge and perform the best?
Recent History
Just in the last decade the vacuum cleaner industry has gone through a lot of changes. The introduction of the Dyson line of vacuums was a game changer, and gave people a different option than simply going with the same "planned obsolescence" sort of vacuum they had previously been forced to buy. But Dysons are a tad bit expensive and out of the range of many people's budgets. Now there has been an emergence of vacuums that try to split the difference, bringing high-quality at a midrange price, so you have even more options.
Choosing the Right Vacuum
The end result is that it's becoming harder and harder to choose the best vacuum among all of your different options. Studies have shown that the more options you have, the harder it is to make a decision. But if you keep these tips in mind, you should have an easier time with it. First, you'll want to decide whether you are going to make a major purchase once or a minor purchase again and again. The higher-priced vacuums will last you longer, and perform better, but the lower-priced vacuums will be easier on the wallet. Next, you'll want a vacuum that packs as many features as possible into one unit so you don't have to have a bunch of gadgets to clean your home. And finally, keep in mind that price alone is not an indicator of quality, it is possible to get a great vacuum for a decent price.
Vacuum Cleaner Review Recaps
We've gone through an assortment of vacuums and put them through our review process to try to help you keep things organized, and make a better purchasing decision. Use this as a starting point for further research, and then confidently go with your gut feeling.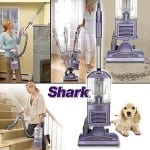 Shark Navigator Lift Away Recap
When they made the Shark Navigator Lift Away, it seems like they tried to design a vacuum that solved all the problems of ordinary models, and would become the basis of all future vacuums going forward. It's got all of the features that you want, and none of the ones that you don't need. Most people that use it say that it works great, and is priced at a level that makes sense.
If you're not familiar with the Shark brand, they are an up-and-coming mover and shaker in the cleaning industry. They are known for top-rated products that are built to last, and we ended up giving the Navigator our Thumbs Up.
See our full review of the Shark Navigator Lift Away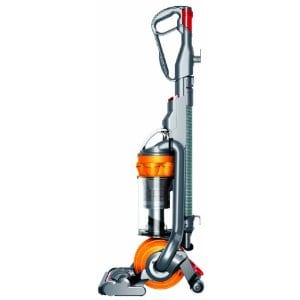 Dyson DC25 Recap
The Dyson DC25 uses the Ball technology, so it is sans wheels and glides around smoothly on a big yellow ball. James Dyson actually invented this technology a long time ago, for a wheelbarrow which he dubbed a "ballbarrow". The guy is wicked clever, apparently. But it didn't take much brainpower to transfer that old invention to his new vacuum, and boom!, the DC25 was born.
Nearly everyone that tries out the ball says it works great, and you can easily maneuver in tight spaces, which as you probably know is not very easy to do with a conventional vacuum on two, three, or four wheels.
See our full review of the Dyson DC25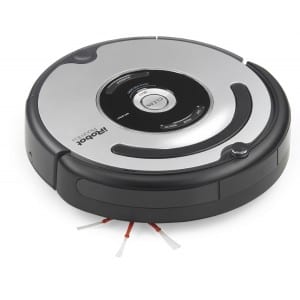 iRobot Roomba 560 Recap
Roombas are in a class by themselves really, because no other quality vacuum out there is making the claim that they can vacuum your floors for you without you really doing much at all. The 560 is one of the more advanced models from iRobot, because it has sensors that can prevent it from falling down stairs, and also can help it move between different floor surfaces.
The first time you press the button and watch it start doing your work for you, you'll be hooked. After you settle into not having to vacuum your floors anymore, you easily justify the higher price for these vacuums because of the time and hassle savings, not to mention the novelty factor.
See our full review of the iRobot Roomba 560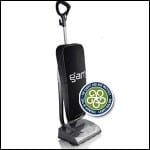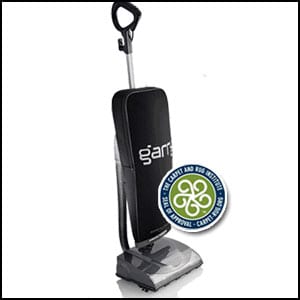 Garry Vacuum Recap
The Garry vacuum is cleverly marketed, and definitely got enough people to buy it, and enough reviewers to try it out to see if it could ever back up all of its claims. They say things like it is lightweight, and powerful, and even purifies the air in your home while you use it.
Our biggest gripe about the Garry sales method is that they use the word free a lot, but most of the time they're referring to you paying money in the form of shipping and handling. This means it's not really free, and is just a way of making something seem like a deal, when in actuality it's not.
See our full review of the Garry Vacuum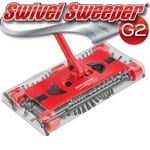 Swivel Sweeper G2 Recap
The G2 is priced well, performs well, and many people say that it fills a gap that is missing between breaking out their full-sized vacuum, and bringing out the broom and dust pan for quick jobs. This thing has a ton of features, like being able to pick up dirt and debris on all sides of its head.
You'll likely need to outfit yourself with your main vacuum for those big jobs, or the weekly cleaning, and also something lighter, and easier to take out and put back so that you can do spot treatments during the week. That's where the G2 shines, and makes a great complement to your main vacuum.
See our full review of the Swivel Sweeper G2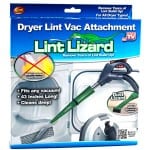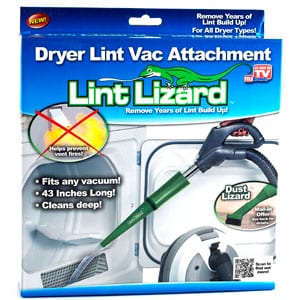 Lint Lizard Recap
The Lint Lizard is not necessarily a vacuum, but it is an attachment that goes onto your vacuum that allows you to suck lint out of your clothes dryer. At least that's the theory, but after testing it out we found that it doesn't really do much, and it isn't really much of an invention, just a plastic tube.
Most of the lint that it attracted was due to the static on the plastic, and the lint stuck to the outside of the hose without being sucked up through the hose itself.
See our full review of the Lint Lizard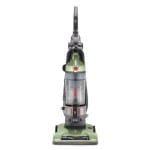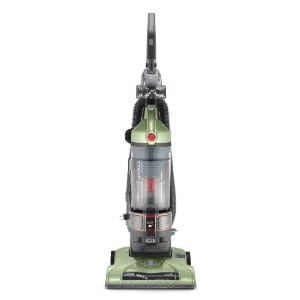 Hoover WindTunnel T Series Recap
Hoover is a long-standing brand that most people recognize, and it even enters into colloquial language meaning to suck something up quickly, as in "Hoover your lunch". So it's no surprise that they have a well-reviewed line of vacuum cleaners that make similar promises to a Dyson in that they say they don't have a loss of suction as they fill up.
Obviously, at this reduced price point you're not going to get all of the quality that would from a Dyson, but this can serve as a placeholder until you can justify the expense of getting something a little better.
See our full review of the Hoover WindTunnel T Series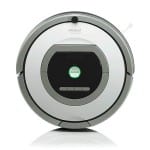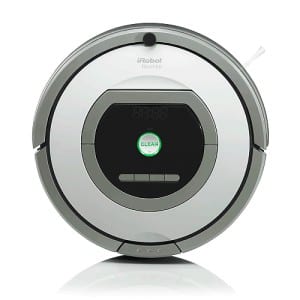 iRobot Roomba 760 Recap
This offering from iRobot is supposedly easier to use than other models, and it can be scheduled to run on certain days, and certain times so you can set it up to run while you're at work or on the go, and return to a freshly vacuumed home. There's no denying that these are some of the funnest vacuums to own, if you can get over the price.
Some people have raised doubts as to whether or not the 760 is powerful enough to suck up dirt and dust, but once you go to empty its dustbin, you'll see that it is not just traversing your floor in vain.
See our full review of iRobot Roomba 760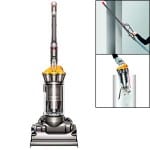 Dyson DC33 Recap
The DC33 is one of the models that put Dyson on the map. It's got all of the features that you'd expect from an upright vacuum, but it introduced the dual cyclone technology that makes Dyson special, and gives them the ability to keep going with no loss of suction as their bin fills up.
If you're looking for a solid vacuum with plenty of glowing reviews, this is a good choice to go with. It is a great entry into the Dyson family, as it is one of their more feasibly priced models. It's solid.
See our full review of the Dyson DC33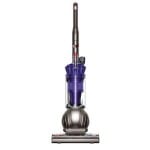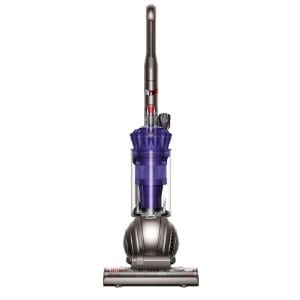 Dyson DC41 Animal Recap
The DC41 Animal put a lot on its shoulders, and still manages to get good reviews from some of the toughest critics out there. Pet owners are notorious at holding products under the microscope and really scrutinizing whether they're doing a good job or not. Especially when it comes to pet hair. So this Dyson model not only had to perform well as a vacuum and get dirt and dust, but also had to win over pet owners by picking up tons of pet hair.
The reviews prove that it managed to pull it off, and there are several owners that say their lives are much less hair-filled than before.
See our full review of the Dyson DC41 Animal


Dyson DC35 Recap
This is the Dyson to get if you want something simple. They've stripped away as much as they could, while maintaining all the parts that make a vacuum a vacuum. This has a battery powered motor, so you don't have to be tethered by a cord, and it's supposed to have all of these sucking power you'd expected to have so that you can get things like stairs and the car without much hassle.
Like most Dyson models this one also gets good reviews from those who have used it, and say that it comes in handy for those jobs when you don't want to lug around a full-size model.
See our full review of the Dyson DC35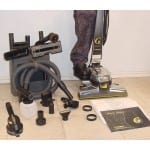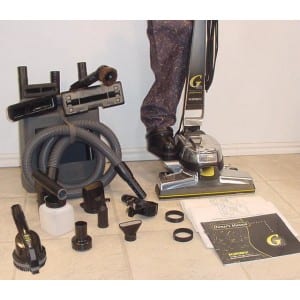 Kirby Vacuum Recap
Kirby vacuums are sold door-to-door in a presentation-style sales pitch. You get to see the vacuum in action in your home, and most places will actually vacuum and shampoo a room of your house in order to get you to agree to a demonstration. The vacuum is solidly built, and it is clear to see that it will last you just as long as you want to keep it, but most people get stymied on the price as it is not the world's cheapest vacuum by any means.
See our full review of the Kirby Vacuum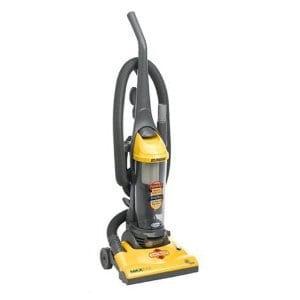 Eureka Lightspeed Recap
The Lightspeed vacuum by Eureka is one of the cheaper models out there, and is available offline as well as online. Eureka is one of those name brand that has been around for several decades, and has earned itself a reputation for making low-price vacuums that performed so-so. It is these vacuums that the deluxe models try to compare themselves to, so they can show you that they do a much better job than the conventional vacuum.
So find out whether you should get this, or if you're better served by putting your money towards a more expensive vacuum that will last you longer, and perform better by reading our full review.
See our full review of the Eureka Lightspeed Vacuum

Best Vacuum For Pet Hair
Pet hair drives many pet owners crazy, especially during the warmer months when a pet can shed layer after layer of pet hair as they try to stay cool. It ends up everywhere, on the furniture, your clothes, your mouth, and your food. It can be really annoying trying to clean it up with conventional vacuums, because they either don't have the suction, or don't have the ability to pull the hair from whatever it's stuck to. Look at the Dyson DC41 Animal above for a recap.
Best Vacuum For Hardwood Floors
Many vacuum cleaners are now able to be used on multiple flooring surfaces. Vacuums of old could not be used on hardwood, because their wheels would scratch it up, or their cleaning wands would scrape it. But now you can go from carpeting to hardwood without worrying about it, just as long as you choose a vacuum that says that it works on multiple surfaces.
Best Vacuum for the Money
This is a hard one to narrow down, because it depends entirely on your concept of whether or not you think you should buy a vacuum that will last you several years for a more expensive price, or whether you just want something quick and dirty that will clean your home good enough for the price you pay. Now is the Golden Era of vacuums, because there are so many different ways to go. You are not forced to buy a crap vacuum that is designed to break down in a year or so. Companies are creating modern masterpieces of technology these days and you can get your home cleaner than you ever could before.
A Dyson, while relatively expensive, could still be considered a good vacuum for them money, since you are getting an increase in performance and reliability. If you spend $500 on a vacuum and it lasts you five years or more, you've effectively paid $100 a year. If you buy a $50 vacuum, you probably don't expect it to perform too well, and you won't be surprised when it overheats, breaks down, or has some other problem with it. When you go to replace it, you probably won't consider the fact that you just paid $50 for it a short time ago. So when you talk about the best deal for you money, we think it's better to spend more and have a quality performer for several years, rather than go for a cheaper model and settle for less than desirable performance.
But you don't have to go all out and get the most expensive vacuum on the market. Splitting the difference usually works best, because you will get the same high performance as the luxury models, without having to pay the big prices. You'll typically get something more reliable than you run of the mill, cheaply made products you see in stores for less than $100. The best vacuum for the money is going to be around $200-$300 and will last you at least 2-3 years, and come with all the features you want. That way you'll be in vacuum heaven the whole time you have it, and will only have to go vacuum shopping once in a blue moon.
Best Vacuum for Stairs
Most vacuums have attachments that let you use a wand or a hose get to the stairs, or they claim that they are light enough to pick up and use on stairs directly. We recommend going with a sweeper for most of your stair work, and doing a more thorough job either weekly or a monthly depending on how many memebers you have in your household.
Best Vacuum for Allergies
Going with a HEPA filter is a great idea if you got allergies, because anything less is going to cause you to have an allergic reaction whenever you vacuum. The Kirby vacuum has a decent filtration system, as does Dyson. The Shark Navigator Lift Away is also known for it's excellent filtration, because of its patented system that keeps everything secure and doesn't let anything get out. Basically, this is a problem that you can buy your way out of. All else being equal, the more a vacuum costs, the more R and D that has gone into it, and they typically have better filtration units. Cheap vacuums are going to redistribute a lot of what you pick up back into the air.
Our Vacuum Cleaner Recommendation
There are so many good vacuums out there, that you're spoiled for choice. You can definitely buy your way out of a lousy vacuum by avoiding anything less than $100. After that it's all about going with a vacuum cleaner that gets overwhelmingly positive reviews, has all of the functions and features you want, and will last you for a minimum of 2-3 years.