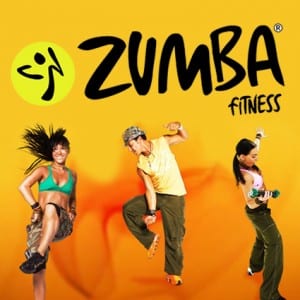 The Zumba craze has been going on for quite some time now, and people seem to really like it. It's designed to keep working out fun, and so that you can go at your own pace, but gradually get more advanced as you go along. Any sort of fitness program that keeps things interesting and gets you moving will definitely work at helping you lose weight and get in shape. Let's see if Zumba really delivers and is worth all of the attention it's getting.
Overview
There's always a demand for a weight loss and fitness program that is unlike all the others. That's why products like these will always be coming and going. The successful ones will stay and come out with new incarnations, and the unsuccessful ones will eventually die out and be forgotten. Zumba has been around for quite some time now, and is still going strong, which leads one to believe that it's a winner and will stand the test of time.
The Claim
Zumba claims that you can either take a class, or by one of their at-home DVD programs and get the same or similar results. There are Zumba classes taking place and all the major cities in America, so it's not hard to find a local meet up in your area.
The Hype
Zumba is benefiting from a buzz of people telling each other about it, and saying how it's a great way to get or stay fit. They say that this is the best form of advertising because it involves getting information from a trusted source. It's nearly impossible to by this sort of recommendation, so there must be something to Zumba that people are getting excited about.
The Cost
There is a Zumba fitness program to fit any budget, depending on how much you want to spend to get started. For example Zumba DVDs come in wide array of levels, and can start at about $85 and will include everything you need in order to complete a session. When you consider the cost of a gym membership, you could have this paid off in just two months of going to the gym, but it's yours to keep permanently.
If you want to join a Zumba class, the prices will vary depending on your geographical location and the demographics there. They even have it for the Wii by Nintendo.
The Commitment
Even though it seems like it's a lot of fun, Zumba can be a strenuous workout, getting you to work up a sweat and work a lot of the muscles in your body all at once. You might be sore the day after doing a session, so you have to be willing to go back to it again and work through the soreness. It's important to build up consistent effort, and not just do it sporadically, or when you feel 100% up to it. You want to listen to your body of course, but also push yourself to reach new levels of fitness.
What People Are Saying
Talk about your rave reviews, Zumba fitness programs are one of the best reviewed products out there. People just like it, they love it and are not shy about telling about why they love it. This system seems to really have resonated with people, and avoids many of the problems that other programs have.
Final Zumba Review
Zumba definitely works at getting your heart rate up, helping you to balance more, and also at strengthening important muscle groups like your core. Because it is pretty fun, and keeps you guessing as to what you have to do next, it is easy to stick with for the long term.
When you consider the fact that Zumba is not just an at-home system, that they have real centers that you can go and work out at, it makes sense that it would work. There are personal trainers that have gotten certified to teach it, and they hold many classes that are full of people having a good time. By bringing this same sort of system to DVD they are making it so you don't have to pay for the in-person classes which can be much more expensive.
One fun thing to do is combine a mix of at-home Zumba-ing with in-person classes. This will allow you to work out in the comfort and privacy of your home, and when you feel up to it you can take some classes so you don't feel like you're the only one on the planet doing this.
Our Recommendation
Definitely add Zumba to your fitness regimen if you're already active, and get started with it if you currently don't do much in the way of fitness. The way it's designed makes it a great exercise for beginners and total newbies, and you won't feel awkward or left out of the fun, even if you're not doing it right. There's really no wrong way to Zumba, because any extra motion and activity you add to your life will pay dividends.
Buy Zumba Fitness from Amazon. Get it cheaper.
What do you think? Does Zumba work or not?