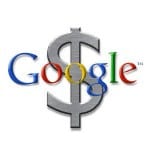 AdSense has been around for over 8 years and has been a popular way for webmasters to monetize their sites since its inception. But does it actually produce enough income to make it worthwhile, and is it possible to one day quit your day job, like all of the web gurus out there claim? It's time to put this popular advertising network under the microscope and see whether or not it actually works.
Overview
You've no doubt seen websites serving up AdSense ads. They are pretty easy to recognize, and since it's relatively easy to get started with the program, many sites, even small-time blogs implement them.
After all these years these types of ads are still Google's main source of income, especially on their search page results. They are heavily invested in seeing AdSense continue to succeed and will always be improving the service and trying to weed out the bad apples.
The Claim
There aren't many claims made by Google as to what AdSense can do, other than it's an easy way to monetize your website and serve ads that should be interesting to your visitors.
The ridiculous claims don't come from Google, but rather from people selling their systems on how to make money with AdSense. They make sensational claims like you will be earning tens of thousands of dollars a month in short order by using AdSense and tricking or exploiting Google's loopholes. You have to keep a rational mind when you read these claims.
The Hype
The hype for AdSense comes because it's so prolific all around the Internet, and many web gurus claim that it's the ticket to quitting your day job and living like an Internet hotshot with little to no work.
The fact is that AdSense is not a get-rich-quick scheme. Anything you try in order to get fast results will get you kicked out of the program. It's set up for professionals, so you should either rise to this level, or leave it alone. Don't believe anyone that is telling you that you will make big money from AdSense in short time period. You have to invest your time and energy into learning what makes a good website, both for users and for the search engines. If you just want something for nothing, you'll only get nothing.
The Cost
It doesn't cost anything to get started with AdSense, in fact is pays. There aren't any fees that are charged, and you actually get the lion's share from each click. Google pays out 68% of what they collect for each click.
There may be what's known as opportunity cost. This means that you could be missing out on potentially higher earnings from a different ad network because you are using AdSense instead of something more profitable.
For example, you could use an affiliate program where you'd be paid $25 every time someone makes a purchase or fills out a form. It would take several clicks from AdSense to make this money, so you have to use your own judgement to see which form of advertising works best for your particular site. It takes a considerable amount of research and calculation, factoring in such things as conversion rates, your cost per click, and how much money you'd earn from 1000 impressions of the ads on your site.
The Commitment
To dispel some of the hype, you have to have a strong commitment if you want to see consistent money paid out using AdSense.
If you treat your website like a hobby, you will likely only get a little bit of AdSense earnings, and will probably get discouraged and say it doesn't work.
If you treat your website like a business, and are committed to its success, there is a chance that you may start to earn a regular income from AdSense, and eventually enough to replace your full time income.
This means that there will be thousands of lazy, unmotivated, or non-committed people out there saying that AdSense doesn't work, when in actuality it was their lack of action and perseverance that was the problem, and not really the ad network involved.
Evaluation
Because of all of the spammers and scammers out there Google is always changing its algorithm. You can either try to keep up with all of these changes, which can be exhausting, or you can just give them what they want: an informative, well-structured site that delivers the information that searches are seeking and keeps them wanting more from your site.
If you have what it takes to create the perfect storm of content, and you can keep delivering again and again for several months or years, you will no doubt earn your rankings, and then traffic, and then earnings from AdSense.
Final AdSense Review
AdSense is not for the weekend entrepreneur. You have to be willing to give it all you have and become a savvy webmaster in order to reap the benefits from it.
When using the network, it's very user friendly. You don't need to know too much in order to get an ad running on your site. Like most of Google's products, AdSense has a very functional user interface. You simply need to choose your ad size, colors, and other design elements, and then click Save and Get Code. Paste this code where you want your ad to show up, and you'll be all set. In about 10 minutes, targeted, relevant ads will start showing up on your site.
It's your responsibility to get the most out of the program, and you don't have to resort to tactics that are against the terms and conditions set by Google. You should be testing what works and what doesn't by using different ad sizes, different color schemes, different ad locations on your site, and even the number of ads you use.
Why Some People Say It Doesn't Work
Every so often you will hear someone say that AdSense is dead. These people have either had a bad experience with it, or they are claiming that you can't make any money with it anymore, and they will most likely pitch you on some money-making program that they claim still works.
With any monetization program like AdSense you will always have the naysayers. You will also have those that say "it's not as good as it used to be". These are often the people that didn't put enough work in to get a good enough return, or they are not willing to keep up with the times and are using outdated methods, or not running tests to see what currently works.
The Internet is far from static. It is always moving and always changing and Google has to do the same in order to stay relevant. As a webmaster, you should also have your finger on the pulse in regards to what people are searching for and what they're interested. It's much better to give people what they want and are searching for than to give them what you think they want.
Our Recommendation
If you're absolutely positive that you can create a well-structured site and have the know-how and ability to create engaging content that keeps readers coming back to your site with each update, then give AdSense a try. It's free to get started, and since visitors only have to click for you to get paid, you can start to see dividends immediately after pasting the code to your site.
However, if you're just starting out on your blog and are unsure whether you will keep it going or not, or you need money right away, or deep down you know that this is something you can't keep up with, or aren't passionate enough about, then don't bother. It will only discourage you and waste your time.
What do you think? Does AdSense work or not?