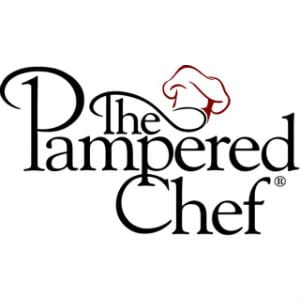 You might have already purchased a Pampered Chef product and were wondering if it's a good business opportunity, or perhaps you're just curious as to whether these kitchen gadgets actually work. These are products that are sold by "consultants" and it's a way for the average person to potentially make some money as a side business. But is it really a good opportunity?
Overview
Kitchen products are generally an easy sale because there are countless problems that arise in the kitchen for anyone that spends a good amount of time in there. This makes for a lot of universal problems that these products can solve, which means there's a ready market of buyers all waiting for a product that makes their lives a little easier. The growing popularity of cooking shows only adds to the number of people that want to emulate their favorite TV chef and make meals from scratch in their own fully equipped kitchen.
The Claim
The main claim by Pampered Chef is that you don't need to have a lot of sales experience in order to become a consultant of theirs since they will provide the training and materials needed to be successful. They also say that you remain in control of your own business, and that you can set your own hours and put as much or as little time into it as you want. They say you make it a part-time endeavor or a full-time one, and that you get to make that choice on your own based on your own goals.
As far as their products go they say that they've never been more in demand because more and more people are choosing to prepare meals at home, and hence have more of a need to stock their kitchen with handy utensils and gadgets that make cooking more fun and enjoyable.
The Hype
The hype is added by the fact that there are passionate salespeople out there vying for the chance to tell you how great Pampered Chef stuff is, and show you how well it works. Any time you sell your product via MLM and direct sales you are banking on it being hyped by reps hoping for a sale and the commission they receive.
The Cost
There are so many Pampered Chef products and the prices range between all of them making it a bit difficult to nail down a price point. But they all seem to clock in at competitive prices, maybe a little higher than what you can find it for, but the idea is that these are made with a little more care and are a little higher quality than your run of the mill kitchen products found in retail stores.
The business opportunity costs either $159 for a New Consultant Kit or you can get what's called a Mini Kit for $80. It's also possible to receive a Quick Start Box from a Pampered Chef Consultant and you become part of their downline. This kit is supposed to include different catalogs and ordering methods so that you can start up your business quickly and be up and running faster.
The Commitment
Just like any business opportunity you're going to need to put the time in if you want to make a part time or full time income. There's nothing out there where you do nothing and get paid for it, or press a few buttons and money just starts coming in. Maybe after a few years of hard work you'd have the system in place where it becomes really easy and your downline is making money for you, but it will be because of all of the hard work and focus that you put in for many months or years beforehand.
Evaluation
The Pampered Chef opportunity is indeed intriguing. There are some benefits to going with a company that has been around for so long and is well-recognized by consumers. You don't have to spend too much time explaining what the company is, because most people know about it and already have an opinion on it. The drawback is that maybe those opinions aren't very positive, or they've already been pitched a few times before. Also, since it's been around for so long there have been thousands of people that have tried and failed, and thousands more that have tried it and are succeeding, cutting into the amount of potential consumers that would buy from you.
There are plenty of multi-level business opportunities for you to choose from, so it becomes a matter of which one is the best use of your time and resources, and which product you can believe in 100% so that you can be an effective salesperson. If you go gaga over these products and you think that it would make you feel good to sell them and that it would genuinely improve people's standard of living, you owe it to yourself to explore this opportunity further.
Final Pampered Chef Review
In our experience Pampered Chef products have performed well, and there is a wide variety from which to choose from. The business opportunity seems as legit as an MLM business can be, and the low start up costs make it easy enough to give it a go and see if it pops. If you have an entrepreneurial spirit but don't want to go it alone, a multi-level marketing business is a good compromise as long as you can get excited and transfer that passion into the work you do. That's what makes you a success at anything and it's no different with this business opportunity.
Our Recommendation
If you really love Pampered Chef products and think that you'd be able to demonstrate them well to others, and are willing to learn the skills necessary to make a steady income, this might be a good opportunity for you. Keep in mind that this is a very mature company, so there are already thousands and thousands of reps all trying to do the same thing as you.
What do you think? Does Pampered Chef work or not?