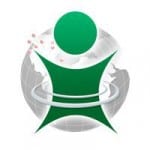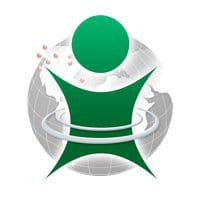 Body by Vi is a dieting pack and a way of nutritional lifestyle that is sweeping across America and is picking up some high profile endorsers as it goes. With a product gaining so much pace and publicity, it is easy to simply purchase it without knowing the full facts. But we will investigate this product fully now.
Overview
Body by Vi is a product that is delivered in a number of boxes and cartons. The Vi-shape nutritional plan works by simply replacing all food with mixed shakes. Body by Vi sells several different packs which are targeted at certain goals of health and well-being.
The Claim
Body by Vi makes various claims regarding their many different Vi-shape nutritional plans. One such statement is that you will have "never felt in better physical condition" as you will while on a Vi-shape diet. The product will give you more energy, cancel out food cravings, control you calorie intake and encourage dramatic and long-lasting weight loss, according to Vi.
The Hype
Losing huge amounts of weight is a great advert for any product but with such high profile endorsers as Hulk Hogan and various Hollywood film stars, Body by Vi stands out from the crowd. It has a low sugar content which makes this a shake supplement nutritional plan that is suitable for those with diabetes, which is often out of reach for diabetic sufferers.
The Cost
The basic kit from Body by Vi costs $49 a month. This is the Balance kit and is a one-a-day shake. This kit works best for those that are only slightly overweight and will help these people get down to their ideal size. Other packs include the Shape kit, the Core kit and the Transformation kits which are priced between $99 and $249 per month.
The Commitment
As with any shake nutritional plan, it requires the user to be fully devoted to the diet or it simply will not have the required results. Depending on which pack is chosen, the user should eat no real food at all or in the case of the Balance Vi-shape diet, the one meal that is had should be healthy according to the recommendations in the diet pack. Once the user is in the habit of making shakes and not eating, it becomes generally easier. The biggest step will be to overcome food cravings but this is usually achieved in a matter of a week.
Evaluation
Each pack that is available in the range is intended to last for 30 days and therefore will contain enough shake mixture and nutrients that will last for a whole month. The lowest priced pack is the balance pack which is a one-a-day shake that is aimed at those looking to lose a few pounds and drop to their ideal weight. For best use of this, the shake will be consumed in the morning and the only meal that should be eaten each day is of the evening which should of course be healthy. The Shape package is a two-shakes-a-day program and replaces all meals so the dieter will eat no food at all on this program. It works well but requires serious commitment.
The Core program replaces all meals as the Shape does but also comes with added extras to include in the shakes to help those that work out regularly and are looking to build muscle. The most highly featured of Body by Vi's range of packages and programs is the Transformation pack. This pack contains enough boxes to replace your entire diet with shakes and also comes with pills and substances to aid the body with fat loss and stimulate metabolism.
Does Body by Vi Really Work?
Body by Vi advertise a whole host of models and actors on their website each with a story of losing 80 pounds or having dropped 6 dress sizes. However, after looking on independent review websites, the story is very much the same which suggests that yes, Body by Vi is a great product and will definitely help you to get in shape and lose weight.
Our Recommendation
As for this product working, it is clear that this is a great nutritional supplement that has huge benefits to the consumer over eating real fatty foods. Although it is not the cheapest form of diet supplement, Body by Vi receives a highly regarded recommendation. As far as it being sustainable for the long-term, you're better off eating healthy foods rather than resorting to a shake-based diet. You have to have an exit strategy when you go into something like this.
What Do You Think? Does Body By Vi Really Work?