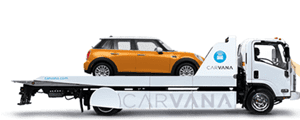 One of the most significant purchases that a lot of people will make in a lifetime at least once, is a vehicle purchase. For those that have done this they know what a hassle it can be. A different approach to car buying may be through Carvana.
Overview
Carvana is a resource for taking you through the different steps that comes with buying a late model car. This means finding the car you are interested in. Then helping to arrange the financing. Then the biggest difference is having the car delivered right to your door.
The Claim
Carvana makes the claim that all the cars they offer are not only inspected but are perfected.They have a Carvana 150 point inspection program in place.Plus, they say all vehicles they have to offer have no accidents reported on them.
The Hype
The hype really is the time convenience. Being able to choose a car online, then go through what is claimed to be the quick and easy Carvana process and finally have your vehicle delivered to your door is pretty convenient.
The Cost
The cost for shopping at Carvana is all going to depend on the vehicle that you buy. Also, what kind of financial arrangements can be made.
The Commitment
While using Carvana is super convenient you still have to be a savvy car shopper. You need to take a look at the vehicles of interest to you. Then take some time to do some price comparisons. There will also be some variations even when it comes to exact models, so keep these in mind when you are doing your comparisons. You shouldn't mind doing this because it it too is something that you can do from the comfort of your own home.
Evaluation
We have to admit that the convenience of buying a car through Carvana is most impressive. The risk factors of buying a vehicle without trying it are somewhat reduced. Carvana gives you seven days after delivery to try the vehicle. If you are not happy then you can return it. There are a lot of tools that you can use on the Carvana site to help you figure out what your payments will be for your financing.
One of the important issues when buying a used car is whether the vehicle has ever been in an accident. Carvana claims they go through a three part process to determine this. One is asking the vehicle owner. Second is an Experian check and also a Carfax check if asked for. Then it is followed up with the 150 point inspection of Carvana.Keep in mind that there can be some inaccuracies with some of these reports. However, this applies to anywhere that you are buying a used car from.
Final Carvana Review
Overall Carvana has a decent overall rating, although there are not tons of reviews to rely on. The complaints that were present varied in it being about customer service, delivery return and one that had to do with registration issues. Overall it appears that Carvana makes every attempt to rectify any issues quickly. Based on all of this we are prepared to give Carvana a thumbs up. However, this is based on you being a responsible car buyer, and doing your own due diligence.
Our Recommendation
If you are looking for another option for car buying outside of the traditional ways then take a look at Vehix.
What do you think? Does Carvana work or not?