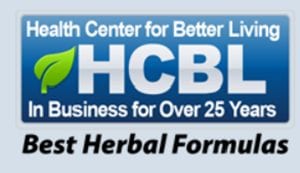 Now that we are settling down to patiently wait for winter to pass us by, many of us have some extra time to take a closer look at what we are doing for our overall health. Perhaps the Health Center for Better Living could be of some assistance.
Overview
The Health Center for Better Living is a family owned Company that has been in business for over 25 years. Their mandate is to bring a large selection of top quality health supplements such as vitamins and herbs that are pure and natural.
The Claim
The Company claims they are a family owned business and they have been operating for over 25 years. They claim they only offer the very best in quality products. The company portrays very strong spiritual morals which they carry over into their business offerings. They stand on the Bible's Golden Rule, "Do unto others what you would have them do onto you." This builds a strong foundation for the ultimate customer service.
The Hype
One of the refreshing aspects about The Health Center for Better Living is they let their products speak for themselves. There is no flashy marketing material to be found on the site. There is a lot of information and details and feed back where possible about each of the products. This allows the shopper to be able to totally concentrate on the products of interest to them, without falling prey to flashy sales pitches.
The Cost
When comparing the products to many others of a similar nature, those offered here are either on par with them, or are less expensive. Of course the prices vary depending on the health related products being bought. There are always ongoing promotions and there is actually a sale section that one can go to for some extra bargains and savings.
The Commitment
Anything you are going to do for your health is going to take some commitment. When visiting the Health Center for Better Living, take the time to really review what is being offered here. You may want to check out those products that have a specific interest to you, and if you have time then you may want to do some comparison shopping. If you do this kind of shopping though, make sure you follow a good format and don't just depend on the price differences.
Evaluation
We have reviewed many different single target health related products in the past. These focus on one specific product designed for one specific job. Then we have also written about a few companies that supply multiple health care products like Seeking Health. We believe in choice so we like to bring our readers just that, and this is one of the reasons we sought out another health supplement company. We finally decided on the Health Center for Better Living, for the many reasons we have outlined here.
Final Health Center for Better Living Review
We are going to give this Company a Thumbs Up rating, and here's why: They are well established. Any business that can keep going for 25 years has to be doing something right. They are a family based company. In our opinion most companies that are family based have to rely on their credibility rather than spending big bucks on high profile marketing campaigns. They make customer service a top priority rather than their bottom line first. Their site is very well laid out. Its straight to the point, easy to navigate around, and provides a very pleasant online shopping experience. There is no selling hype. The products are described simply about what they are. They provide the label information so there are no hidden surprises. They ship directly so they aren't a drop ship company that is selling your something they haven't even seen.
Our Recommendation
There is nothing more important in this world than your health. Without it you have nothing. Yet ironically for many of us we just don't take enough time out for ourselves in this regard. How many times have you run into the pharmacy to try and find something health related for yourself, and you don't even have the time to read all of the material regarding it? By shopping at a health related site like the Health Center for Better Living it is open 24/7 so you can shop at your leisure and take the time out for you, or for your family if that is who you are shopping for.
Official Website: Health Center for Better Living
What do you think? Does the Health Center for Better Living work or not?