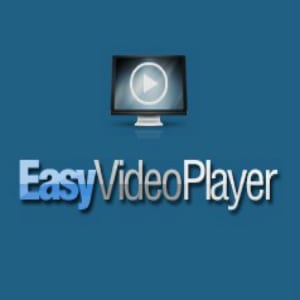 Easy Video Player says that it can make creating videos for marketing and sales much easier than whatever method you're currently using. It also says that you can spruce your videos up with highly professional additions like Buy Now buttons and redirects once the video is finished. But can something like this really be paint-by-numbers easy?
Overview
No one can argue that video isn't a killer app. It is way better than text at keeping your visitors interested in what you're saying, and you can convey big ideas and large concepts without drowning them in a sea of text. But learning how to get video done the right way can be really time consuming and is usually left to video professionals. It's easy to spot a video newbie and this usually causes you to not watch the entire video because it can be plain painful.
The Claim
Easy Video Player says that you can build your lists on auto-pilot using their video system. They claim that buy building video sales pages quickly and easily you'll be able to make more profits from your websites.
They claim that you'll be able to make very professional videos, including ones that have Buy Now buttons right in the videos, that appear right when you want them to. They even say you'll be able to include a sign up for right inside your video, so people don't have to navigate away from the video in order to sign up.
They also claim that you can make good-looking videos so that you won't bore your visitors into clicking away from your site. You can even make certain elements of your site appear on command as your video plays, increasing the engagement with your visitors. And if you're wondering which videos work best, you can split test them to see which ones to keep and which ones to get rid of.
They say that you can send viewers wherever you want them to go once they reach the end of your video, and that the videos you make are easily set up with Amazon S3 so you don't have to worry about getting an influx of traffic, your videos will always load quickly and never crash. They even say you can track all of your videos, including where they click, where they're viewing from, and even how much each video is earning you.
The Hype
The hype is that this is targeted towards the Internet Marketing community, so the basic promises are there: "grow your list", "make more money", "all the big names are using it", it's as if there's a textbook somewhere that says how to market products to wannabe IMers.
The Cost
Easy Video Player is $127 and is sold through ClickBank and you probably already know that you get a 60 day guarantee with no hassle if you want a refund. That's what makes these sort of products fun to try out, because they'll either boost your income or get refunded, no worries either way.
The Commitment
Of course they make it sound easy, but you'll still have to invest the time to learn how their system works, and then take the time to actually make videos and create the pages for people to visit. You'll also have to generate traffic so that you have people that are actually watching your videos.
Evaluation
We like how Easy Video Player is able to play on all of the mobile gadgets out there, because many video players get stuck when it comes to mobile applications. Mobile is a great and emerging technology, so you'll want something that can scale with it and that shows to your visitors that you are with it enough to keep up with technology.
Commercial License
You can add a commercial license to this for $77 and that would allow you to use the service on client web pages so you could charge for the service. This could be a viable business for you if you don't already have a solid business plan. You could charge however much you saw fit to make videos for clients that don't know how to do it, and don't know about Easy Video Player, or don't have the time to learn how to use something like it.
Final Easy Video Player Review
The Easy Video Player is getting our nod of approval because it takes a very difficult thing to master and makes it more approachable to the average user. Trying to get these sort of features with video can be hard if you're on your own. Many Internet Marketers are starting from scratch, and are a one-man or one-woman operation. Being the Chief Cook and Bottle Washer means that you have to get a handle on a lot of different skills. Rather than spend months delving into how to do video, you can cut your learning curve substantially with this and be up and running a lot sooner.
Our Recommendation
This is something to put on your wishlist once you get some traffic coming in. It doesn't make a lot of sense to get a lot of pretty videos created and then have no one to watch them besides you and your friends and family. If you've already got a good amount of traffic or a decent following, you should definitely get this and start putting it to use immediately. Video is the way to go if you want to really engage your audience and bring more value to them.
What do you think? Does Easy Video Player work or not?