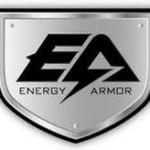 With the huge leaps that are now being seen in technology and the continued obsession to keep fit and healthy, many innovative new products are being brought to the market every year and the newest contender in the market is the Energy Armor wrist bands. But how can they possibly work, and if they do work what can you really expect them to do?
Overview
Energy Armor is an American family owned company that have developed, manufactured, marketed and now sell the Energy Armor wristband. The wristband's look and feel seems to be just a simple plastic wrist band that is worn for decorative purposes, or in support of a popular charity.
The Claim
The claim from Energy Armor is that you will see a significant improvement in your physical performance from wearing an Energy Armor wristband while performing sports or strenuous activities or hobbies.
Energy Armor claims that their product is "designed to work with your body's natural internal energy field" and that the wristband is simply an enhancement to the body's own energy source.
To claim this is astonishing and a groundbreaking feat to have achieved if it is proven to be true.
Another claim is that the product continually releases its infused negative ions in to the energy field to boost and constantly maintain the levels of energy that are felt by the individual.
The Hype
A product that offers the consumer an energy boost is not a unique claim, as there are now thousands of products that claims to offer the same results. The thing that makes people stand up and take note of Energy Armor is that it is not a substance that is swallowed in a capsule which means that for sure there will be absolutely no chemicals or problems and complications arising from its use. There is also no chance of being the victim of some quite nasty side effects that have been seen in the past from using pills and tablets.
The Cost
The cost of a single wristband is priced at $24.95 and comes as part of an introductory offer which includes an Energy Armor eye pad for wearing in bed or on a plane. Energy Armor is also available in a foot band that is intended to be applied around a sneaker or boot.
The Commitment
The effort that is required to use this product is extremely small. You simply put the bracelet onto your wrist and forget that it is even there. It looks fashionable and is up to date with current trends in watches and retro styling.
The foot Energy Armor claims to give the user extra power in the leg muscles for runners or sports stars.
Long distance runners could also use this product to help them shrug of the effects of fatigue and weariness when they run for incredible distances and may become unbalanced.
Evaluation
The effects of negatively charged ions have been studied by some of the worlds top scientists for over 100 years now with the very best ones knowing that they can have an effect on such human health and effects as balance, energy and cell stimulation. Ions that are found in the atmosphere are most prominently negatively charged. These are created by natural causes such as lightning, volcanoes and waterfalls.
If you believe all of this, then hat Energy Armor has done is captured these negative ions and infused them into a wristband that can be worn to increase the energy levels that the wearer has.
Does Energy Armor Really Work?
There are a number of reviews that have been quoted as saying that this is a terrible product and had absolutely no effect at all to the user's energy level, while on the other hand there are people that swear by it and haven't removed it since they bought it.
Our Recommendation
Energy Armor is a bit of fun and even if it does not work as well as other products do for giving the body extra energy, it looks great as a fashionable accessory.
This product is not relatively cheap but is a one off payment and claims to have many benefits such as improving flexibility and balance as well as boosting energy levels in the body's muscles. It is not for everyone and so is not recommended for everyone, as a good diet will be much more effective for improving health and energy, and is something that doesn't require a large amount of belief in order to get behind.
What Do You Think? Does Energy Armor Really Work?