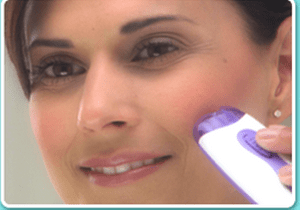 For women nowadays, having nice clean smooth skin is a priority. There are many different products out there on the market that advertise that they are able to remove unwanted hair, pain free, and yet after using them, what they advertise isn't always the case. With the Epi Smooth Precision Epilator you are guaranteed to have this problem taken care of, no problem.
Overview
Apparently once you use this product you will not want to look for anything else ever again. The Epi Smooth Precision Epilator has been designed to be precise and gentle at the same time when treating unwanted hair. Take care of all of your trouble spots with no problems with this new product, as it is advertised that it will keep your skin smooth for weeks at a time.
The Claim
The claim of the Epi Smooth Precision Epilator is that it will effectively remove all of your unwanted hair by simply running the unit over the problem areas. It is easy to use, and because it is effectively removing the hair from the root, the results are far more lasting than many other products out there on the market. It is very gentle to use as well, so you can use it in all of your sensitive areas and it effectively works on all different types of hair, whether it's dark and coarse, or just light peach fuzz, the Epi takes care of it.
The Hype
The big hype with the Epi Smooth Precision Epilator is that it not only gets rid of your hair with no pain, it is gentle enough to use in all of the areas that are very sensitive. It works so well that you only have to treat the problem areas once every few weeks and it's great that there is no more shaving required, so there is no more shaver burn or embarrassing stubble. You can use it on your face, underarms, bikini line, legs, and anywhere else you find that you have unwanted hair, and in just mere seconds, it's gently removed from your skin.
The Cost
The cost of the Epi Smooth Precision Epilator is $14.99 at the As Seen on TV Showcase website which is a better price than the $25.99 that Amazon has advertised for right now.
The Commitment
The commitment of the Epi Smooth Precision Epilator is that it will effectively and gently remove all of your unwanted hair quickly and easily, and the results will last for weeks at a time.
Evaluation
After evaluating this product the Epi Smooth Precision Epilator, for the money, is a very good deal and they have received quite decent reviews so far. The only negative feedback that I have found is that some people complain that getting the products sometimes take a little longer compared to other items they have bought in the past. Fortunately this isn't case with everybody, and in these situations it may come down to where they live.
Final Epi Smooth Precision Epilator Review
Upon its final review the Epi Smooth Precision Epilator gets a thumbs up from us here at Does It Really Work, and whether you're a man or woman, if you have areas where you want hair removed gently and effectively, this product will do the trick. We are giving this a thumbs up rating.
Our Recommendation
We have talked about many different types of hair removal systems in the past. So you may want to check some of these out.
What do you think? Does the Epi Smooth Precision Epilator work or not?