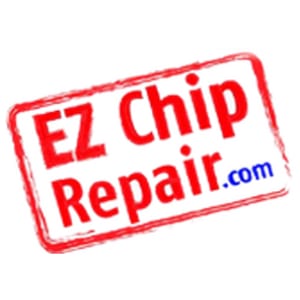 EZ Chip Repair is a way for you to fix those little chips in your car that seem to get so much attention. If you've been spinning your wheels when it comes to fixing the chips in your car, you might not want to weight too long, because once the elements start getting past your paint job, rust can start eating away at your car. The best idea is to seal them back up ASAP, so let's see if this is the way to do it.
Overview
Chip happens. Even if the rest of your paint job is flawless, a little chip can really draw the eye to it, and unless you get it professionally repaired there's not a really good way to go about fixing it. And since this is a pretty common problem with all of the debris and rocks that get flung at your car while on the highway, the chips can really start to stack up.
The Claim
EZ Chip Repair claims that because of their color matching process they'll get the right color for your make and model so that the paint they send you matches your paint job perfectly. A lot of products on the market sell a one-shade-fits-all goop that is supposed to change to your car's color during the application process. Many of these products get poor reviews, which is not surprising. But with their process of sending you the original color they've
The Hype
Most cars across the country have a chip or two in them, so there's a broad market for this product. It's working on the idea that no one likes to take their car in to have work professionally done, because it's so expensive. If they can convince you that you can do it yourself quickly and easily at home, then they've got a good chance at making a sale.
The Cost
They get the price up to $47, taking the original price of $30, adding $7 for shipping, and an extra $10 for a second bottle of paint. It's the complete kit though, including all you need to get the job done, the paint, the finisher, the cloth, the gloves. Perhaps they are wanting you to compare this against getting the job done at your local auto paint shop and paying a lot more for the same results. And if you consider that competing products might not work, then getting them for half the price doesn't really count.
The Commitment
The steps for this are relatively easy, and they have a pretty good instructional video that walks you through the process. From start to finish the job should only take you a few minutes, and most of that time is spent waiting for the paint to dry. If you have a lot of chips you can expect to spend that same amount of time for each area. They recommend breaking up big jobs into two foot by two foot sections in order to work more efficiently. Many times chips come in packs since there will be spots on the highway that have plenty of debris that gets flung at your all at once.
Evaluation
The thing that really sets EZ Chip Repair apart from the other repair kits we've seen is that they've got it down to the finer details, including the factory paint your car came with. Having all of the colors available is pretty impressive, and if you're not exactly sure of how to find which paint your car has, they give you instructions on where to find it using tags in your car's door or under the hood. This sort of precision is what makes the difference, rather than trying to convince you that their formula is sophisticated enough to change color depending on your car's paint.
The only problem you might run into is if your car's original paint has faded. Then your chips will appear in the original finish rather than be matched up with the faded paint around it, making them look darker than the rest. We were unable to determine if the finishing step helps with getting the color to blend with the surrounding paint, but we're assuming that it doesn't. Also, they have a 30 day money back guarantee, but you'll only get back the $30 for the actual product, and not the $17 in shipping costs.
Final EZ Chip Repair Review
EZ Chip Repair is earning our Thumbs Up rating, based on the positive feedback it's been getting from real users, and that they've got a precision process down to a few easy steps. The main thing you don't want to do when fixing paint problems on your car is make it look worse. That's exactly what you get with a lot of the scratch and chip repair products you see being sold for less than this one.
Our Recommendation
They talk about resale value, and little chips and dings can make someone think twice about buying your car, as it works on a subconscious level. If your car has an immaculate paint job they'll assume the rest of it is in order as well. Also, by getting those chips repaired you're preventing rain and other moisture from getting under your paint and causing bigger problems like bubbling and rusting. Sealing them up is a good way to maintain the integrity of your paint job, and also keeps it looking like the day you got it.
What do you think? Does EZ Chip Repair work or not?