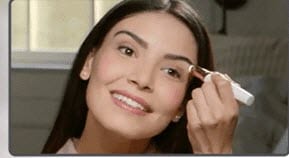 Women pay a lot of money when it comes to maintaining their attractiveness. They do this through both products and services. One of many concerns is the upkeep of beautiful brows. Again, there are a lot of resources available to help with this, but one of the newest ones and perhaps one of the most effective ones is Flawless Brows.
What Is Flawless Brows?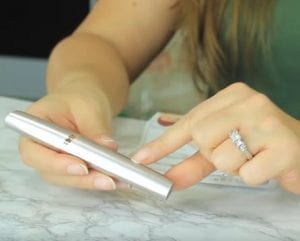 Flawless Brows is a small handheld device that has been developed specifically for the removal of eyebrow hair and the shaping of them. Flawless Brows is made by Finishing Touch and is designed for facial hair removal and specifically for the brows. It is important to read the marketing material carefully as they use certain buzz words that really determine what this product is capable of
Marketing Discrepancies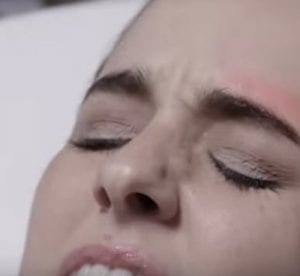 In their marketing materials, they state that the Flawless Brows is for maintenance purposes. They also go on to say that it is perfect for using in-between hair removal like waxing, shaping, or threading, which are the traditional methods for removing unwanted brow hair along with tweezing for those who like the old fashioned way.
Some may find that Flawless Brow landing page is a little different compared to the information provided on the Amazon offerings for this product.
The Landing Page for Flawless Brows says:
No more tweezing • No more waxing • No more pain
But on the Amazon promotion, it says
"Flawless Brows is the perfect, clean up tool. There is no better or painless way to upkeep the time between shaping, waxing, or threading your eyebrows."
The bottom line is that Flawless Brows is used for maintenance and NOT for the shaping of brows. It is used when the brow hairs are becoming noticeable but are too short to respond to the conventional shaping methods. Understanding this may help to eliminate some of the disappointments that some users have expressed.
Easy To Use
The claim being made for Flawless Brows is that it is used just like an eraser. It is claimed that this hair removal for the brows is painless and super easy to do. It contains no heat, so it is safe to the touch. For those who have sensitive skin the 18K gold plated head helps to make hypoallergenic.
How Do Flawless Brows Work?
This device does not pull the hairs out but cuts them instead. The device has one spinning razor head that is built into the device. There are other types of brow products that you may want to look at as an alternative.
There is an outer mesh screen that gently lifts the hair then the spinning wire built within the razor head cuts the hair.  The Flawless Brows device is powered with an AA battery, which does come with the device but will need replacing when it has lost its life as it is not a rechargeable battery.
The Flawless Brows Device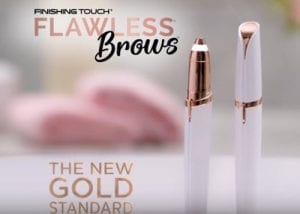 The device itself is quite attractive. The exterior looks much like a lipstick tube, with a white casing, and when the lid is removed, it exposes a gold plated tip. According to its makers, this is not just for looks either. The head is plated with 18 Karat gold, which is supposed to be hypoallergenic.
Cleaning And Maintenance of the Device
Like any type of razor based product, they do tend to harbour bacteria. But, the good news is that gold has antibacterial properties, so this will help to ward off the bacteria. It still won't stop clumps of hair accumulating. The Company indicates that the head can be removed to clean those hard to get at areas. Also, over time, the head will need replacing when it comes dull, and replacement heads can be purchased.
Precision Work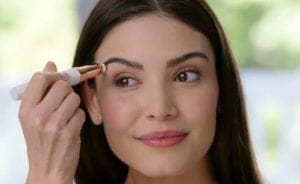 It can be hard to find good lighting that allows for eyebrow maintenance. However, the Flawless Brows has a built-in LED light.
The Cost of the Flawless Brows
At one time the promo material stated that the product was not available in stores however this has since changed.
If you are buying through the promo page you can expect to pay $19.99 and additional shipping and handling charge of $5.99. However, if you are buying more than one with your order then the shipping and handling is free.
If you are going to buy from a store, there are options such as Shoppers Drug Mart that are selling it for $29.99. or there may be offers on Etsy or eBay. You may get a better deal at Amazon depending on where it is going to be shipped to, but without shipping costs, you may be able to get it for $19.88 directly from Finishing Touch.
What do Flawless Brows Users Have To Say?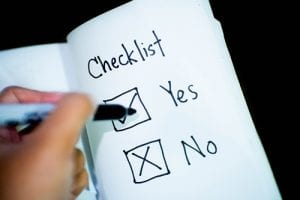 This is a product that has been on the market for awhile and, as such, has received some substantial reviews which are mixed. Amazon is a favorite shopping platform for many and also one where customers tend to leave reviews. For the Flawless brows the stats are as follows:
There are 703 customer ratings as of Oct 2019.
It has received five stars from 46% of raters
8% have given it a four star and the same for three stars
10% have opted to give it a 2 star rating
Then 28% have seen fit to give it a 1 star rating
Averaged out the ratings are giving the Flawless Brows a 3.3 out of 5 star rating.
When Looking at ratings by Features, it has been rated for ease of use, a good gift item, and value for the money. All of the rating are just over 3.
Some Favourable Findings
Some users are using the Flawless brows on other facial hair areas like the lip area and the sides of the face and are very pleased with the results.
Others say that it is much easier than using tweezers and completely painless which is a big plus
Some of the older users say that its all they need to keep their brows looking good.
Most of the users who have found the product favorable are stating that it is easy to use, although some say there is a bit of a learning curve.
Some Negative Findings
There are some complaints about the quality of the product itself. Stating that it fell apart on them.
Some clients are not happy with the results stating they have to go over the area several times before they get the results that they want.
Others say that it is like shaving your eyebrows
So there you have the yea and the nays. Keep in mind that brow hair can be a different texture on different people, so results may vary.
What it comes down to is whether you want to risk buying the Flawless Brows or not. It is a reasonable price, and depending on where you buy it, you may be able to capitalize on the money-back guarantee.
Be sure to share your findings with us if you are a user of the Flawless Brows, or inform us if you have found something better.