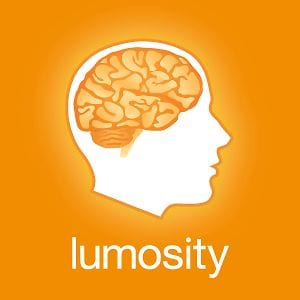 We all want our brains to work at their peak performance, long into our golden years, and something like Lumosity promises to help you with that desire. No matter what you want to improve, whether it's remember where you put your car keys, or what the name of the person you just met is, you can pick a training path that suits you. But is there really a connection to the games you play and your cognitive ability?
Overview
Keeping the brain active is key in order to avoid certain diseases like Alzheimer's and dementia late in life. The old adage that you can't teach an old dog new tricks is being disproved the more we learn about the human brain. They say that we've learned more about the brain in the last 3 years than we've figured out in the last 1000 years and we've likely only scratched the surface. It's one of the last uncharted frontiers, and as NASA probes go deeper into the universe, neurologists will keep going deeper into what makes up the brain, and how we can make it better.
The Claim
Lumosity makes several claims about what it can do for you brain. They say it can improve both the health and performance of your brain by enhancing your memory and allowing you to pay attention more easily and think more creatively. They say that their methods are scientifically based, and that the results are clinically proven.
They say that their games are easy to play, and are web-based so you don't need to download anything or purchase any game player. They also say that it is affordable, so you don't have to spend a lot to keep yourself sharp, alert, and ready to go each day. By customizing each program according to what you need, you are not getting a one-size-fits-all system here, but something that actually was built for you, and that adapts to you as you get better and better.
They've got over 40 games, so you won't get bored with the same old ones again and again, and many of them are fun, and you'll enjoy playing them. You can get on any time you want, and from any computer, by logging into your account.
The Hype
They say that neuroscientists designed Lumosity, and we should hope so, since you wouldn't want Joe the Plumber designing brain training software. A lot of the games they feature are the same as the ones you would find on popular games like the Nintendo DS's Brain Age.
The Cost
You can sign up for a free account, which will let you save your scores and track your progress. You can then decide to upgrade to a subscription if you want to take things to the next level and unlock everything it's $15 a month if you want to pay monthly, but if you're sure you're going to stick with it you can pay $80 for the year, representing a savings of over $8 a month. If you pay for the year, you will have 30 days to see if you want to stay on, and you can get your money back if you decide you don't like it. If you just pay monthly they don't offer a guarantee.
The Commitment
You have to put the time in to train your brain, much like you have to put the time in to train other muscles in your body. They're finding out more and more that the brain is able to be retooled and that you can grow and learn your entire life. For many years it was thought that once the synapses in your brain were set, that was it, you would just think that way for life. But now they are finding out about the plasticity of the brain and showing that you can build new synapses and let old one atrophy, essentially changing the way your mind works and leading to a different life.
Evaluation
Lumosity has several brain games that are free to try out so you can get an idea of the kind of activities that they have available on the inside. We like that once you sign up they customize your training based on what your goals are. For example, they ask you if you want to more easily remember where you put things, or if you want to remember people's names the first time they tell you them. You can also select whether you want to be able to pick up on new subjects more easily, or keep things more organized in your head, be more productive, or be able to think on your feet better.
At the end of their quick assessment, they develop a tailor-made program just for you. We think that this is great, because they could easily have made it a one size fits all sort of situation and started everyone off on the same module one, and disregarded the fact that each of us has our own goals we're reaching for.
The system gets good reviews from those that have tried it out, and since it charts your progress you get a black and white answer to whether or not it's working for you, so you can easily decide whether to stay on or cancel.
Final Lumosity Review
People of all ages should be concerned about the health of their brain, and Lumosity makes it easy to not only train your brain, but also track the progress of how you're improving. After you tell them what you want to train, they come up with a chart that tells you where they project you'll be after three months of daily training. That's a pretty cool feature and one that should keep you motivated to come back to the site each day to do your daily exercises. For something that only takes a few minutes a day, it's remarkably easy to stay on with.
Our Recommendation
Definitely give this a try. The games can be surprisingly addictive if you're not careful, and the fact that you're training or retraining your brain gives you a good feeling that you're not just wasting your time with a mind-numbing game involving running a virtual farm, or making mob hits.
Official Website: Lumosity
What do you think? Does Lumosity work or not?