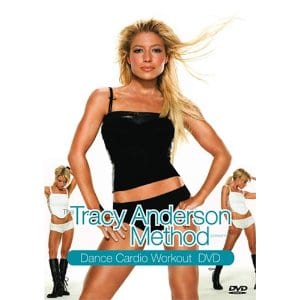 Metamorphosis the workout program by Tracy Anderson, the fitness instructor that rose to fame with high profile clients like Madonna and Shakira. You may already be familiar with some of her work if you have seen an ad for Tracy Anderson Method. But Metamorphosis is a program that is designed to help you turn things around, and get a totally new body. So what sort of results are people getting, and does the system actually work?
Overview
Workout programs like this are a dime a dozen, and it seems like everyone is a trainer to the stars. That's why it can be hard to determine which ones are worth getting, and which ones can safely below. Of course, most of the exercise routine Institute for an extended amount of time will yield results, but the true value is whether or not the program gives you their quickly, and keeps things fun along the way.
The Claim
The thing that separates Metamorphosis for many other exercise programs out there that think that they customize it for your specific body type. They stress that is all about getting your body into the proper portions for your type, it is not all about simply losing weight. If you have ever had negative results from weight loss, i.e. you lost the weight places from where you want to keep it, this would address those issues. They also claim that you can learn this in person, if you happen to live in New York, LA, or London.
The Hype
Tracy Anderson brings the hype to this program, because she's already built up quite a name for herself with her original program. Anytime you have a follow-up program like this there is some carryover hype from the original. Aside from this sort of built-in recognition, there isn't much in the way of hype, and they don't make a lot of crazy claims by being able to lose a pound a day for 30 days.
The Cost
Metamorphosis is sold on a trial basis for $30 plus $15 shipping and handling. If you like it you will be billed 2 additional payments for a grand total of $105. You can also opt to pay the $90 up front, but since there's no discount or free shipping for doing so, it only makes sense to take the payments option. This price is right on par with other workout programs of this caliber.
The Commitment
Even though they've customized this as much as possible you still have to be the one that puts the time in, follows proper eating habits, and sticks with it long enough to see results. Because you are following a program that has taken your body type into account you won't be wasting time and energy in the beginning the best bang for your time buck. It's important not to start one of these programs when you have upcoming events that you know you're not going to be able to follow eating system or keep up with your workouts. This includes holidays, birthdays, weddings, or other big events where you are expected to eat, drink, and be merry.
Evaluation
Metamorphosis is based on solid principles and most of the feedback that has come in on it has been positive. Of course it's no easy feat for a workout program to get good reviews, because there will always be those naysayers that tried for a little bit, to get the results they wanted, and then stopped short of success. But overall those that have stuck with it and said that they did see results, and said that the body type customization really work at getting to the areas that they have the most problems with.
By answering a series of simple questions, they'll let you know what body type you are and you'll be able to complete the exercises and eat the foods that are going to give you the best results in the shortest amount of time. It also gives you a sense of confidence knowing that you're doing the best thing for your body, and not wasting effort on a system that is not designed around your body. If you've tried other systems and failed, it might not have been entirely your fault, especially if you are doing exercises are recommended for other body types, but not yours.
Final Metamorphosis Review
The Metamorphosis weight loss and fitness program is getting a Thumbs Up rating from us, because they've done a good job of splitting up the different body types for women, and have tailored the system accordingly. There's always the question of whether or not you can effectively replicate a workout regimen that is taught by trainers in real-world studios. But unless you live in select markets, the at home program is the closest you can come to personalized instruction.
Our Recommendation
Perhaps the reason why so many instructors claim to be working out with celebrities is that celebrities use more than one program to stay fit. This means you can take a tip from them and combine a series of workout programs in unison so that you don't get bored and so you can target other areas where full body workout. This gets you out of the mentality that any one program is a cure-all for your weight loss and fitness needs. It's all about keeping you engaged and motivated, and this is something that might need to be spread around between different instructors.
What do you think? Does Metamorphosis work or not?