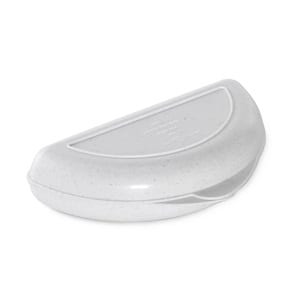 Most everyone has a really busy schedule, and when it comes to cooking there just isn't enough time to spend in the kitchen preparing nice meals. Perhaps the Nordic Ware Microwave Omelet Pan can serve as a real time saver when it comes to cooking eggs.
Overview
Eggs are one food that most everyone enjoys and likes to consume them in different forms. One most enjoyable way is a omelet. The Nordic Ware Microwave Omelet Pan allows for great egg cooking in the omelet form without them coming out hard or rubbery.
The Claim
The promoters claim that this device can cook up to 4 eggs at a time and they turn out perfectly. They are saying that you can have a home made breakfast in just a few minutes.
The Hype
Speed of cooking, convenience, and having great tasting eggs from the microwave is all the hype that is needed here to convince many cooks that this is the way to go when it comes to cooking omelets. Clean up is super easy as the Nordic Ware Microwave Omelet Pan goes right into the dishwasher. They are also promoting that this gadget is US made.
The Cost
For a kitchen gadget that is being promoted as good as this one is, the price of $7.57 where purchased at Amazon is really quite reasonable.
The Commitment
You are not going to get away from having to participate in the cooking of the omelets totally. You are still going to have to prepare them according to your favorite omelet recipe. Do remember that the additional ingredients that you add to the omelet may require additional cooking time. Also, every microwave cooks differently. So you are probably going to have to experiment a little to get your eggs just the way you like them.
Evaluation
We're all for anything that makes cooking a whole lot easier, and promotes easy clean up. However, not at the expense of the taste of the food. Overall the feedback on this Nordic Ware Microwave Omelet Pan is quite good. Many of those that are using it are quite impressed with the results. One thing they do mention is your need to use some form of oil to grease the pan as otherwise it does stick a little.
Final Nordic Ware Microwave Omelet Pan Review
We're going to give the Nordic Ware Microwave Omelet Pan a Thumbs Up rating. It is reasonably priced and is compact and appears to be easy to use and clean. Cooking eggs so they come out perfectly in the microwave can be quite a challenge. Not only do lots of people like omelets but they also like boiled eggs too. We were taking a look at this and found that our review on the Nordic Ware Microwave Egg Boiler is doing well. This is an item that has really done well on Amazon too. So we feel that based on this that the Nordic Microwave Omelet Pan will possess the same qualities when it comes to producing nicely microwaved eggs.
Our Recommendation
As parents many of us are really nervous about the kids using the stove when we are not there. We tend to encourage them to use the microwave when they want to prepare something. Most times they go for the fast foods that just need heating up. Now with the Nordic Microwave Omelet Pan you can encourage them to make some good healthy omelets for themselves. This is one extra bonus of having this type of gadget.
What do you think? Does the Nordic Ware Microwave Omelet Pan work or not?