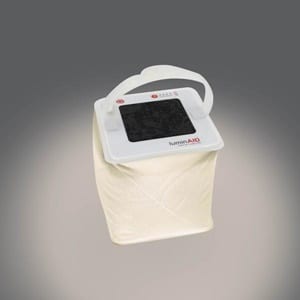 There is tons of different types of portable lighting on the market. With today's technology there is always something new hitting the market. One that is promising to be most exciting is the Packlight Firefly USB.
Overview
The Packlight Firefly USB is a product that produces solar light that looks very much like a firefly.Which makes the name most appropriate. It really is state of the art mobile lighting. It beats carrying a flashlight. Or using the run of the mill outdoor lighting. The Packlight Firefly USB offers a lot of benefits. Aside from the impressive lighting it creates probably then next best thing is its portability.
The Claim
The promoters of the Packlight Firefly USB are claiming this is an inflatable solar type of lighting. You may be thinking okay this is great as long as there is plenty of sun available to charge it. This is true but there is a backup. Because you can charge the Packlight Firefly USB with the micro USB input in about one to two hours. So no matter what you can always have your Packlight Firefly USB ready to go.
The Hype
The hype for the Packlight Firefly USB is that it is so portable. It folds and twists into a tight little compact unit that can be charged while one is on the more.It has five different lighting modes. Which makes it perfect for any occasion.
The Cost
The cost for the Packlight Firefly USB is really reasonable at $24.99.
The Commitment
The only commitment you are going to have to make with the Packlight Firefly USB is to remember to keep it charged. Or at the very least charge it about two hours before you want to use it. If you are charging outdoors it takes about ten hours of direct sun.
Evaluation
Overall the Packlight Firefly USB seems to be a great product. It is even waterproof so it will float on the water. If you want some perfect lighting for your pool then this may be it. It gives some good light too with its 75 lumes of LED light when in the turbo mode. It possesses around 35,000 lifetime hours of rechargeable battery.
There are so many different uses for the Packlight Firefly USB. A few of these would make some excellent backup lighting when there is a power failure. Then for those that want some cheap and simple to use backyard lighting this would also be a great choice. It would be handy to keep one of these in the car when going on trips. It is so compact that it is ideal to take on camping trips. No doubt there will be plenty of other uses found for this product.
Final Packlight Firefly USB Review
Although this is a new product and there isn't much feedback yet we are going to give it a thumbs up. It is innovative, simple to use and charge and reasonably priced. Plus it can be used in so many different settings. Then not to mention the options for charging it, as well as its portability.
Our Recommendation
If you are looking for another type of unique solar lighting then you may want to check out the Two In One Solar Insect Lighting.
What do you think? Does the Packlight Firefly USB work or not?