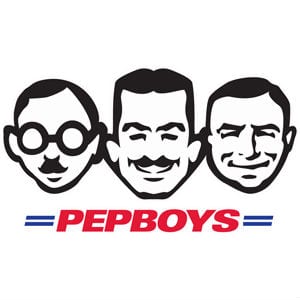 Pep Boys is an auto part store that is also able to service cars and trucks and fit them with new tires. They've been around for quite awhile and have stores in many major markets across the country, but is it really the best place to buy your car parts, have your car service, or buy tires?
Overview
Getting sound car advice can be tricky, especially if you don't know much about cars. You don't want to feel like you're being taken advantage of, but you want to take care of your car's problem without spending a fortune. Wouldn't it be great if we all had a mechanic friend that would just fix our car so we didn't have to worry about it all? Short of that, you'll have to find a place you can trust that will lay out the facts and tell you what you need to know.
The Claim
Pep Boys slogan states that they do everything for less, and they offer so many different products and services so that's really saying something. They have some pretty stiff competition in the tire industry from places like Discount Tire and even Wal-Mart and Sears, and that's just in the tire department. They're also competing with auto part stores since they sell auto parts, and service centers since they're able to service cars as well. This makes them a triple threat, and a one-stop car shop that can handle just about anything.
The Hype
They run several ad campaigns both locally and nationally to get their slogan stuck in your head, and they've done this for several years running. This sort of repetition can get it ingrained in your brain so that they're the first place you think of when something goes wrong with your car. There are only so many companies that have an ad budget that can accomplish this feat.
The Cost
Low prices are what makes Pep Boys stand out, and they pride themselves on being able to offer the consumer discounted auto parts and services, as well as tires. What's interesting is that while the prices are as low as they can make them while still making a profit, you can find quality parts there, so they're not skimping on the quality of the product in order to offer lower prices. The costs of the auto parts will of course vary by the type of part, the make and model of your car. The services will vary by demographic and of course on how severe they are. The tire prices will be competitive with what's in the nearby area.
The Commitment
Buying your own car parts and fixing your car on your own can save you money, but it also means you'll have to do more of the work involved. If you're opting to have them service your car you are passing on that responsibility to them.
Evaluation
In our experience Pep Boys has been nothing short of what they claim, and every time we've gone in, for items ranging from windshield wipers to getting an oil change and the tires changed, they've been courteous, knowledgeable, and the prices have been very competitive. Many times we'd happily pay a little more to get better service, but here you get the best of both worlds. Not knowing much about cars can make dealing with car problems even more stressful, but they'll talk to you like you're a real person and won't talk down to you, and will fix the problem without trying to sell you more than what is needed.
The longevity of a business is a key deciding factor, and since Pep Boys has been around for so long and has only expanded over the years, they must be doing something right. They are the go-to for many car enthusiasts when they need a car part, and they are competitive when it comes to providing quality tires at a reasonable price. We have found several complaints lodged against them, but those pale in comparison to the number of good things people have to say about them. They service so many customers, and have done so for several years, that it's only natural that some employees are going to screw up, or some customers are just not going to like the way they do business.
Final Pep Boys Review
Overall, Pep Boys is getting our Thumbs Up rating due to the overwhelming number of customers and repeat customers that say they've received good service and had a good experience from them. Car repairs, especially tire repairs, can be a very stressful time because they often happen unexpectedly. By having a good go-to place where you can get a straight up answer on what's wrong with your car and what you need to do to fix it you're making things a little less stressful and maybe saving some money too.
Our Recommendation
You have several choices about where to take your car to get it serviced. Pep Boys is a good choice, but you can always get a second opinion if you feel that they didn't properly diagnose the problem. Car problems are sometimes a part of life, and it's just a matter of getting it fixed and getting things back to normal. But there is a bit of peace of mind knowing that if something does go wrong you've got a place you can take it.
What do you think? Does Pep Boys work or not?