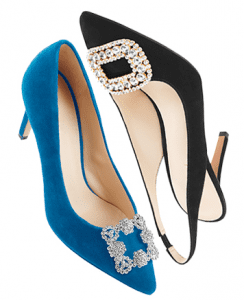 One of the areas where a lot of money is spent when it comes to clothing and accessories is on shoes. Especially for women, but men buy their fair share too. For the ladies its all about having a selection. There may be a way to make those favorite shoes fit into every occasion. It can be done with Shoelery.
Overview
Basically what Shoelery comes down to is accessories for shoes. It is a selection of add-ons like jewelry that can be added to a variety of different types of shoes to dress them up.
The Claim
The Company is claiming that the Shoelery accessories are simple clip-ons that are quality made. They will allow the user to dress up their shoes to turn them into what happens to be trending at the moment. It is a way of changing the look of the shoes without having to invest in a brand new pair.
The Hype
The hype for Shoelery comes with the fact that these add on accessories for shoes are going to save money. When you stop and think of how many times new shoes have to be bought for a special occasion the Shoelery makes sense.
The Cost
Since Shoelery came into being, there have been many new pieces added to the collection. The cost of an item varies. Many are in the $24.99 range.
The Commitment
The commitment is going to come down to choosing which Shoelery pieces you are going to favor the most. Your first selections will probably be those that you think you would wear the most. Then it is just a matter of choosing from your Shoelery collection when you need to dress up your shoes.
Evaluation
There is no doubt that Shoelery is a good idea. There is a lot of money spent on shoes that end up only getting worn once or twice. Most women may buy a lot of shoes but they end up where only a few pairs are the most worn ones. Now with an option like Shoelery these favorites can be worn at any time to any occasion.
The only drawback is that the style of shoes does change each year. So the Shoelery accessory may work for dressing up the shoes, but it doesn't change the style of them. However, for those that are really fashion conscious Shoelery is still a great item. It means buying maybe two pair of shoes for the year in the current style, and a basic color. Then buying several pieces of Shoelery to dress them up for different occasions. The one thing about the Sholelery pieces is that they are not going to go out of style. They are like jewelry which is not time sensitive.
Final Shoelery Review
We are going to give Shoelery a thumbs up. Especially for those women who insist on having a new look in their shoes for every occasion. They really are a problem solver when ones budget doesn't allow for the investment in a ton of shoes. Not to mention that is a lot easier to store the Shoelery products compared to multiple pairs of shoes.
Our Recommendation
Now if you are looking for a way to store all the shoes you do have. Plus, you want to stay really organized then you will want to consider the Shoe Go Round.
What do you think? Does Shoelery work or not?