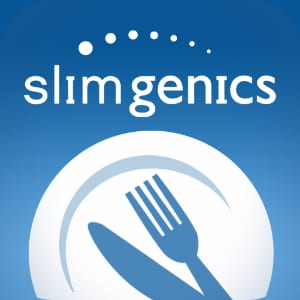 SlimGenics is in the same arena as Weight Watchers and Jenny Craig and is claiming to be able to help you lose weight by providing support and real world consultations to keep you on track. It's one of those companies that blends several different elements together, you get real people helping you, as well as online support, and products developed by them to help you lose weight. So how well do they execute, and can you really lose the amount of weight they say you can?
Overview
Some of the biggest hurdles to losing weight are that you don't have much accountability, and you don't know exactly what you should be doing in order to lose the weight. Hiring a personal dietitian and personal trainer might not be in your budget, but these are proven ways to get in shape in a hurry. That's what the celebrities do when they need to look a certain way for a movie role, but what is a feasible alternative for the rest of us. SlimGenics is hoping to be that answer.
The Claim
SlimGenics claims that you can lose weight quickly with their one-on-one support. They say that they take a holistic approach to weight loss, which includes a focus on fresh food and proven techniques. They also say that they help to keep the weight off once you've lost it, which is a major oversight of many weight loss programs out there. They further state that they supervise each of the plans, and therefore you'll get safe results without going to extremes to get the weight off.
They say that you lose the weight fast, claiming you can lose up to five pounds a week. They say you won't have to eat any frozen or processed foods, and that you'll be able to buy fresh foods from the supermarket, and eat out at restaurants. This isn't about any surgical procedures or getting injections either. They also say that you can get a free consultation without any obligation of starting one of their programs, and without any risk.
The Hype
Losing weight always comes with a strong amount of hype. It's pretty much on everyone's list of things to do, but it usually has some baggage attached to it as well. People have tried all sorts of diets and weight loss tactics and always end up back at square one. A program that claims to help get the weight down, and keep it down is going to get its share of attention.
The Cost
SlimGenics varies in price depending on what sort of program you enroll in. It's all covered in your free consultation, and you're never required to sign up for something you don't feel comfortable with. They offer a few different programs that you can use at home if you're not near any of their locations. There's a basic one for $100, or you can by a more deluxe version for $250 which includes several samples of the foods they sell.
The Commitment
Your commitment to losing the weight and your commitment to SlimGenics are two different things. You should be very committed to losing the weight, but you don't have to be committed to staying on with them if you feel they're not working out for you as you had hoped. You should give them about 3 months and see how they're doing. That's enough time for their system to do its thing, as long as you stick to it and follow their recommendations.
Evaluation
SlimGenics also creates a line of ready-made food products that are designed to help you through food cravings and give you snacking alternatives. It's not unusual these days to find weight loss programs like these offering their own products to buy. If you've ever tried to make several fresh meals a day, plus snacks, you won't mind buying these kinds of things to hold you over until your next meal. They can prevent cheating, and prevent total meltdowns when mealtime just isn't coming soon enough.
From doing our research we discovered that it might be pretty expensive to sign up with them. However, you can get their at-home guides to give you the gist of what you need to do. If you find initial success with these, you might want to think about investing in further help, and having a more personalized plan developed for you. There's also an online version that provides several of the same benefits, and one can only guess that it would be at a reduced costs since it's online.
Final SlimGenics Review
SlimGenics is getting a Try rating from us, but currently they are only in a few select markets. They have a few different options for those that aren't near one of their centers. The first is the online program, which still gives one on one support, a guide, a DVD, and access to their community so you can interact with others that are on the same journey. They also have an at-home program that can give you an idea of what you can expect with either their online or in-office programs.
Our Recommendation
If you feel that you need a program like this, then go for it. You know yourself better than anyone else, and if this is sounding like what you need to finally lose the weight you've been wanting to lose, give it a try. Often success only comes when you commit fully to something, and if it means putting some money behind it, and getting someone else involved to create accountability, it's recommended.
What do you think? Does SlimGenics work or not?