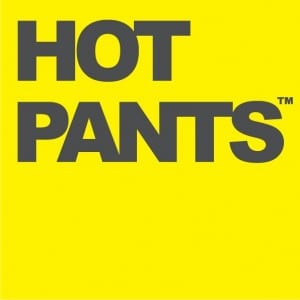 Zaggora Hotpants are designed to be worn while you work out, enhancing the workout and allowing you to burn more calories and hence lose more weight than you would if not wearing them. On the outside they look like a basic pair of Spandex workout shorts, but there's is evidently some additional technology that has been added, which only leaves one question: Do they actually work?
Overview
The most precious asset we all have is our time, so when something like Zaggora HotPants comes out and promises that we'll be able to get more of a workout in less time, it's definitely worth a deeper look. The concept here is that by wearing their "hot pants" which are more like shorts, you'll be able to get a more effective workout, allowing you to spend less time working out, or get better results with the workout you currently do.
The Claim
They say you can lose weight four times faster by wearing Zaggora HotPants.
Here are the results being claimed by Zaggora, from a self-conducted study. From their website:
HotPants increase energy expenditure during excercise by 6% versus the control garment. HotPants increase energy expenditure in the hour after exercise by 26%*.
It's good that they used a control garment, but it would be nice if they said what that garment was.
In 30 minutes of exercise, weight loss is around 4x greater in HotPants than in a standard garment. On average, subjects lost 1.13% of body mass in HotPants compared to 0.27% in the control garment.
Although that might not seem like a very big percentage shift, when dealing with body mass that is pretty impressive, especially when factored out over a long period of time with consistent workouts.
HotPants increase the core body temperature by an average of 18% more than the control garment, which leads to an increase in metabolism.
This is one of their bigger claims, and it would be nice to know what they did to measure the core body temperature.
Zaggora HotPants for Men?
Most of the marketing is targeted at women and at this time they haven't released a male version of the product yet. Typically it's the men you see lifting weights at the gym, and the women doing the cardio. This is why they've put all their focus on making something specifically for women. But don't worry all you cardio-loving guys out there, based on all the success they've had with the product so far, you can bet they have a male version on its way soon.
The Hype
Anything that promises more results in less time is going to get some attention. They were smart to use Groupon in order to create a stir and get people trying their product. All it takes is a buzz like that to push things past the tipping point and the next thing you know everyone is wondering if your product works or not.
The Cost
The regular cost of a pair of Zaggora HotPants is around $70. If you're savvy enough you can get a coupon code that will either get you a discount on the product or free shipping
They also run several Groupon promos so you just need to keep your eyes peeled for a deal.
The Commitment
Even though Zaggora HotPants may boost the effectiveness of your workouts, you still have to work out. They will not do anything if they are neatly folded in your underpants drawer. There are a boatload of videos and exercises you can perform while wearing them, and even classes you can attend to help get the most out of them.
How Do They Work?
They use something that the company has branded "Celu-Lite" technology. This is a reference to cellulite that usually accumulates in the areas that are covered by the workout pants, and is specifically what they were supposed to be targeting before they started making the general claim that it will help you lose weight too. The hotpants themselves look more like cycling shorts, and are made of a material that is thicker than you might be used to if you typically wear Lycra or Spandex.
Be sure to follow their size guide closely so you get it right. If you're unsure on the sizing it's worth calling in and speaking to a rep before you make your purchase so you can get the right size. These are only effective if they fit right and you enjoy wearing them. If they're too big or too small you won't enjoy them, and you won't want to exercise as often as you would with the perfect fit.
A Note on Before and After Pics
Many people want to see before and after pics on fitness and weight loss products like Zaggora HotPants. The reason that this is not a good idea is because you don't know all of the facts. Even if the picture has not been doctored, you have no idea what sort of workout regimen the person in the photo was doing, what kinds of foods they were eating, and whether or not they were using diet pills or other weight loss aids to help them look this way.
There's just too many unknowns, but for some reason these are usually what people base their purchase decision on. What's more telling is finding real reviews from people that have tried it, and letting them tell you in their own words what their experience was like. This gives you a window into what sort of results you will get, and if it's worth trying or not.
Side Effects
Some people wonder what sort of side effects you'll experience while wearing Zaggora HotPants. Since they must be doing something to your body in order to get the results, it only makes sense that your body would react differently towards them. Perhaps they might rub against your thighs, or heat up during a workout. One definite side effect is that you'll run a bigger chance of getting dehydrated, so be sure to have water nearby and stay hydrated during your workout.
Final Zaggora HotPants Review
There isn't really a consensus here on whether or not they work. Some people say they were able to lose weight, while others took the two week challenge and saw no results. This is to be expected, most fitness products get their share of glowing reviews and scathing reviews. This is because at the end of the day, no two people will use the product in the same way. You have to realize that it's more of a question of whether or not you will put the work in to get Zaggora HotPants to work.
Our Recommendation
If you're already into fitness, why not give Zaggora HotPants a try? They'd be especially great to try out if you seem to have hit a plateau in your workouts, and can't seem to get rid of that last 5 or 10 pounds. It might be just what's needed to push things to the next level and shake up your routine a bit. If you're new to the world of working out, they could also be a good idea, because the sooner you see results and get hooked on staying fit the better.
Some People Say They Smell
If your still a little wary about the Zaggora HotPants, then pick up some Delfin Spa Bio Ceramic Anti Cellulite Shorts from Amazon instead, or the Everlast Body Slimmer. They have TONS of positive reviews, and no complaints about their smell.
What do you think? Do Zaggora HotPants work or not?