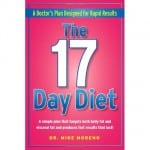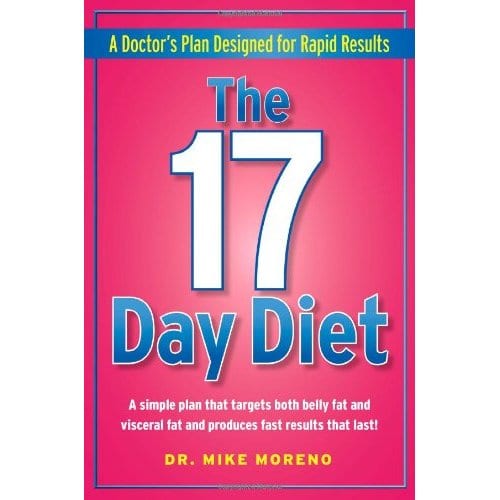 If you love fixing things fast you'll love the idea behind the 17 Day Diet. Most diet and exercise programs want you to commit for at least 30 days, and some want you to go for 90 days. But the man behind this diet says that this is all the time the body needs in order to cleanse itself and lose weight. But how can this be true, and will there ever be a 16 day diet to best it?
Overview
There will always be a new diet program to hit the market because someone will always think up a new angle or a new gimmick that seems to make sense to the masses. It is also one of the easiest products to hype because people are ravenous for weight loss, especially quick weight loss. That's why you'll see products like 8 Minute Abs and 17 Day Diet. Promise people a short time commitment and you've already got one foot in the door.
The Claim
The book and author claim that 17 days is all you'll need to commit to in order to see the results shown in the before and after photos. Some in the testimonials have said that they lost several dress sizes and one women proclaims that she lost 25 pounds.
The Hype
Hype for weight loss programs is built in. No one wants to be the last person to find out about the next great diet program. It's a psychological feeling like you're the only one that doesn't know about it, and therefore you'll be the last fat person left on the planet.
With this program hype is built into the name the 17 Day Diet. Anything that promises results that fast is begging for hype and buzz. Seeing the author make the talk show rounds just adds to the obviousness of him wanting as much hype and hoopla surrounding his book so that he'll make a lot of sales and become quite wealthy.
Although he states that the program is sustainable, meaning that you will continue to lose weight even after 17 days, or that you can continue on with the eating methods even after that time has passed, it's very unlikely that either of these claims are true.
The Cost
The cost of the book is a regular price of around $14 if ordered through Amazon. You might notice that it has quite positive reviews there. You should never buy anything that has anything that doesn't resemble a bell curve in the ratings. These reviews have obviously been manipulated by the author. It is not very hard to get positive reviews for your book on Amazon, so you should not pay any attention to them.
The Commitment
You have to be willing to commit to the 17 Day Diet, which is a little over 2 weeks. Everyone claims that this is easy because it's so short, but it still isn't long enough to form a habit, which usually take about 30 days to instill.
In order for this diet to stand a chance you'll have to follow it to the letter and not miss any of its recommendations.
Evaluation
There's no secret behind what is being taught in the 17 Day Diet. It's the same sort of meal combinations and dieting tips that have been around for the last decade. The real beauty is the packaging and marketing that are being used to promote the book. The author, Mike Morena, is a handsome guy and although there are some men featured in the testimonials the book seems geared towards women with it's bright pink cover.
In the end this is just another fad diet that may perhaps give you some results in the short term, and many women will no doubt buy it in an attempt to fit into a dress by a certain date. But you can get safer results from following a more modest approach, and not treating your body like it's an experiment with rapid weight loss.
Final 17 Day Diet Review
You can happily ignore the 17 Day Diet because if you've tried any other weight loss program in the last 10 years you will already know about what you should do.
Our Recommendation
Eat the right foods. Get good sleep. Exercise regularly. Do these simple things every day and you'll never have to worry if something like the 17 Day Diet works or not, because you just won't need it to.
What do you think? Does the 17 Day Diet work or not?