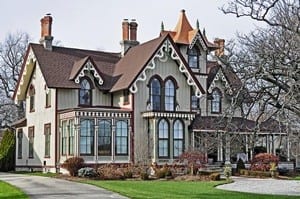 There are many different types of insurance that people need, and it is not always easy to find an Insurance Company that offers it all. Does 21st Century Insurance meet all of an individual's insurance needs?
Overview
This Insurance company offers a whole line of Insurance products that include auto, homeowners, renters,life, umbrella and more. One of the benefits of being able to deal with an Insurance company that offers it all, is you can usually get bundled packages of the insurance you need, and it cuts down your insurance rates.
The Claim
The 21st Century Insurance Company like most, says they offer the best prices. Their policies are underwritten through Farmers Insurance Group and Foremost Insurance Company. The Company claims they can offer many benefits for homeowners through their homeowner's insurance policy. They also offer a 10% discount on the homeowners insurance for those customers who have their automobile policy with 21st Century Insurance.
The Hype
The ease of use and being able to arrange for your insurance needs on line 24/7 is probably the biggest hype aside from the other benefits that the Company lists. They are indicating that they offer full replacement cost coverage for home and personal property. Usually the three main insurances that most individuals are interested in is auto, home and life. While in general most Insurance Companies offer the same type of coverage, that doesn't mean all insurance is the same. Some companies offer better premium rates, or better coverage for a bit more money. 21st Century attempts to stay on par with all of the offerings of any of the other major insurance companies.
The Cost
The cost is going to vary depending on what type of Insurance you are opting for, what State you live in, and whether you are going to bundle several insurances into one.
The Commitment
With insurance no matter what type you are going after it is very important, and it is well worth shopping around before making your final decision. If you currently have car insurance and you are now thinking about homeowner's insurance, then look to see what kind of package deal 21st Century Insurance is going to give you for both. Then see what the quote would be just for the homeowner's insurance without the vehicle insurance, and see what kind of savings you are going to get without or without bundling the two types of insurance together.
Evaluation
21st Century Insurance has the standard insurance policies as we have outlined, but they have really broadened out on some of their other offerings. They offer a specialty homeowners insurance. This one is unique in that it will provide coverage for a home where many other Insurance companies won't. For example, other insurance carriers may not cover a home because it is too old,or the owners have had too many previous claims or financial problems.
Final 21st Century Insurance Review
We're going to give the 21st Century Insurance a thumbs up rating. We're basing this on the fact that it is a large and established Insurance Company. It has the ability to offer many different types of insurance, making it a one stop shopping experience for insurance. Plus, they have been receiving some excellent feedback. In their auto section they are showing a 91% positive feedback out of 5050 reviews.
Our Recommendation
While there are many insurance companies to choose from, and many of them are well known for good service, it is good to know that there is a company such as 21st Century Insurance that is quite a bit more extensive than many of the rest. If you are having difficulty getting any type of insurance, then it may mean that you will be able to find what you are looking for here. Another insurance issue that many people have is health insurance. Medical costs can be extremely expensive and without the proper coverage it can lead to large debt. If you are interested in this type of insurance you may want to check out what we had to say about Care Credit.
Official Website: 21st Century Insurance
What do you think? Does 21st Century Insurance work or not?