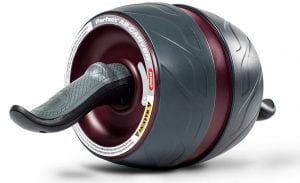 The Ab Carver takes an ab exercise that is widely regarded as effective and puts a product behind it. It is supposed to give you a lean and toned midsection. But how well does it really work? Is it more effective than doing these without a device?
Getting In Shape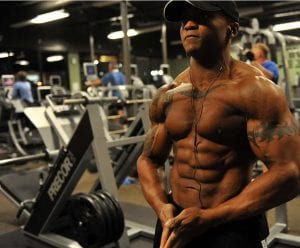 When summer is getting close you want to look your best. especially on the beach, you may be looking for ways to get your body back in shape. Over the winter it is easy to put on a few pounds, especially around the waist. but there is hope if you want to get that lean and trim look. The Ab Carver Pro is a new and innovative product that is designed to help you achieve your workout goals. 
What is the Ab Carver Pro?
The Ab Carver Pro uses a tried and tested way to help you achieve the look you are after.
It uses your own body to help you achieve a tight stomach.
The device resembles a rolling pin that is used to flatten out the dough to make bread and other foods.
It is a type of rolling device that has handles on both sides that you hold on to when you lean forward.
With your knees on the floor you roll the device in front of you and then pull it back slowly. It is this forward push combined when you pull back that you start to hit the abdominal muscles.
How Does It Work?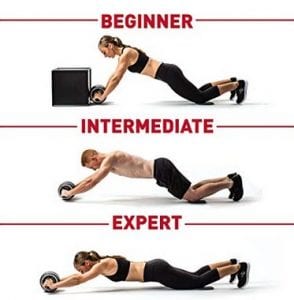 When you are trying to target certain muscles you need to understand how they work. The people who invented this new product have been in the business for years. They have brought you many different workbook aids that help with traditional workouts. This particular product uses kinetic energy to help flatten your stomach and give you the six-pack you are looking for.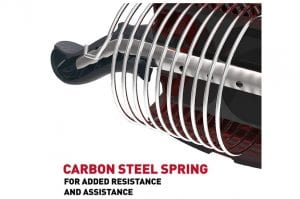 Inside of the Ab Carver Pro is a kinetic assist engine that has coils inside. So when you lean forward they tighten up and then release when you are moving back into your original position. It is this stretching movement that will help to define and strengthen the muscles in your stomach.
Why Use This Product?
This product was developed by a former Navy Seal. He also invented the Perfect Push Up. t=The designers of the Ab Carver Pro state their product will definitely help you in your quest to build a better body. You can have that lean and trim look around the waistline. It is the spring-loaded resistance and the added support of this product that makes this workout much better than trying it unassisted. You will feel the resistance when you push outward, which works the muscles. Then when you retract, it adds assistance so there is no chance of hurting your back.
How to Use The Ab Carver Pro?
You first want to sit down in a kneeling position
Make sure your knees are opened up a little bit and your toes are comfortable rested on the floor.
You then want to place your hands on the handles, which are ergonomic. They will fit your thumbs comfortably
With the Ab Carver in front of you, you want to slowly roll forward. Making sure that your posture is tight and there is no sagging. This is to prevent any back injuries.
You then want to slowly pull the device back into its original position, feeling the burn in your stomach muscles.
Does The Ab Carver Pro Work?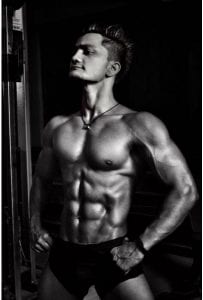 This product uses an excellent exercise that bodybuilders have been using for years. In the past using what's called an ab wheel, people who wanted to get in shape would use this exercise to target certain stomach muscles.This product is similar to a lot more to it. If you use this product properly and combine it with a good diet you will start to see results in no time at all. Make sure you follow a good workout program. Stick with it, and soon you will have the sculpted abs you are looking for.
What is the Best Workout?
First and foremost, you want to be prepared. Make sure that you warm up before doing any type of strenuous workout. This is very important. Without a warm-up and doing the proper stretching exercises, your blood pressure could rise. This can cause you some trouble if not careful. Stretching is important because your muscles should be limber. Before you start stretching them out to avoid any injuries.  When you are stretching try and hold your position for around 15 to 20 seconds.
In the past with an ab wheel, you had to worry about it sliding out from under you. With this product, it works as well on carpet as it does on an uncarpeted floor. With comfortable handles, you can really control how you use it.
Beginners Workout
When you are first starting out, just like any other exercise, you want to start slowly and then work you way up to the harder exercises. You want to take a position around 12 to 15 inches from the wall, kneeling down and keeping your thighs around 65-70 degrees against the floor.
Leaning forward and slowly rolling the Ab Carver Pro in front of you until you touch the wall, you then again slowly pull it back to its original position. Do this exercise as many times as you feel you can without causing any excess pain, aside from the normal burn.
Advanced Workout
Once you feel that you have strengthened your stomach muscles, you may be ready to go to the next level where you no longer need the wall as a safety measure. Now when you roll the Ab Carver forward you can stretch it out as far as you are comfortable with before you pull it back slowly. You will find that after a while you can stretch out farther each time and by then you should really see some improvements in how your stomach muscles look.
Is The Ab Carver Pro Worth Buying?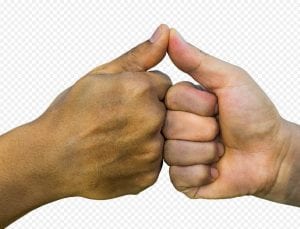 With a price tag around the $20 dollar mark it is a good addition to your home gym, or even just by itself. It really does target the stomach muscles effectively, keeping in mind that your diet is just as important if you want the 6 pack, or just a leaner waistline. The company that produces this product has a reputation for coming up with new ways to improve older and excellent exercises  such as the Perfect Pull-Ups, the Perfect Sit-Ups, and the Perfect Push-Ups. All in all its seems like a good buy.
What Do Users Say?
Out of 205 ratings this product has received a 4.5 star rating which is pretty impressive.
Options
It is always good to have options and if you want to compare this product against another one that is designed for building the abs then take a look at the Jack Hammer Abs.