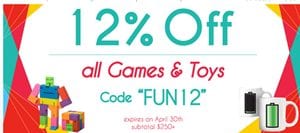 If you own a business whether it is big or small, full or part time, you have to get its name out there. One of the best ways to get your brand known is through promotional material. The Company, Any Promo, can be an excellent business resource for this. There are lots of items to choose from, and its worth taking some time to review them.
Overview
Any Promo is a company that supplies a large selection of items that you can use as promotions for your business. You can have your company brand, image, or marketing message put on these items, to bring you some serious recognition. It used to be that only very big companies could afford this type of marketing, but this is no longer the case.
The Claim
Any Promo claims that over 70% of fortune 500 companies use their company for their promotional products, or if they are in need of personalized gifts.
The Hype
The company claims they are able to meet order demands, fast, with accuracy, and no hassles. They focus on the need for timely delivery for events which of course is a major priority. Something else that they center upon is that they offer free art work services. This is a big bonus, as it makes up one the major components when it comes to the preparation of the promotional items.
The Cost
The prices are going to vary depending on the particular promotional item you choose, plus the quantity. What is impressive is that Any Promo offers a price match guarantee. This means if you find a lower price that matches your exact order, then Any Promo will match it or may even beat it.
The Commitment
No matter what your business is it takes a commitment. You have to give at least some attention to your marketing and advertising campaigns. Promo items with your brand on them really can have a powerful impact on your bottom line. You really need to commit to some time to choose the right promotional item that fits well with your branding. Or is appropriate for an event. You want to choose something that is likely to be used by the recipients, as each time they do use it they are going to see your branding on it.
Evaluation
There are lots of companies that offer promo products, but never use price as your deciding factor. Remember, these products are going to have your business name on them. If the art work is shoddy or the item doesn't perform well, then its your branding that is going to be held accountable not the promo piece.
Final Any Promo Review
We're going to give Any Promo a Thumbs Up rating. They have covered all the necessities that are required for the production of quality promotional items. They offer many different product selections. The quality of these items is good. They take care of the art work in house. They realize the priority of meeting deadlines with product delivery, and they are reasonably priced.
Our Recommendation
We have made other business recommendations in the past to help boost your business. One we talked about was Angie's List. This is a totally different marketing approach. Giving away promotional items like those offered through Any Promo may offer you many more advantages. You can reach a greater number of people, perhaps. Your promotional product is a repetitive reminder about your brand.
Official Website: Any Promo
What do you think? Does Any Promo work or not?